The Lenovo Yoga's 4 work modes
When you think of yoga, you probably think of people who try to put their nose against the back of their armpit. Lenovo has devised a laptop version of that, with a series of 2-in-1 models aptly called the Yoga. It's a flexible laptop, which is pretty useful. The laptop has 4 good work modes.
---
1. The laptop mode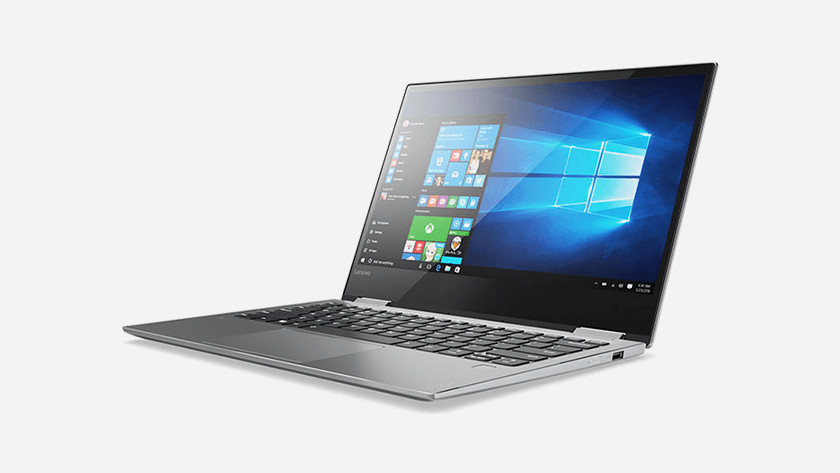 OK, in terms of flexibility, this is not the most impressive mode. And yet, the Lenovo Yoga already distinguishes itself from a 'normal' notebook in its traditional desktop mode. The Yoga has a touchscreen, which is an option you won't miss until you don't have it anymore. Clicking on a link on the screen is just very useful. One annoying thing: if you switch from keyboard to trackpad quickly, your mouse doesn't work for the first half second. This can be turned off in the settings, if you want.
2. The tablet mode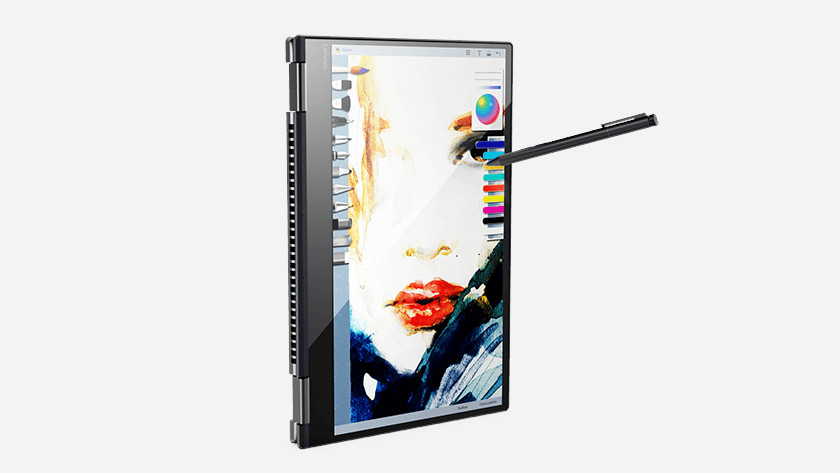 This mode really shows the inventiveness of Lenovo, as well as the ingenuity of Windows 10. If you fold the keyboard behind the touchscreen, Windows knows it. Programs will switch to the app form, so they work nicely in tablet mode. The tablet mode is also a convenient way to watch TV series in bed.
3. The tent mode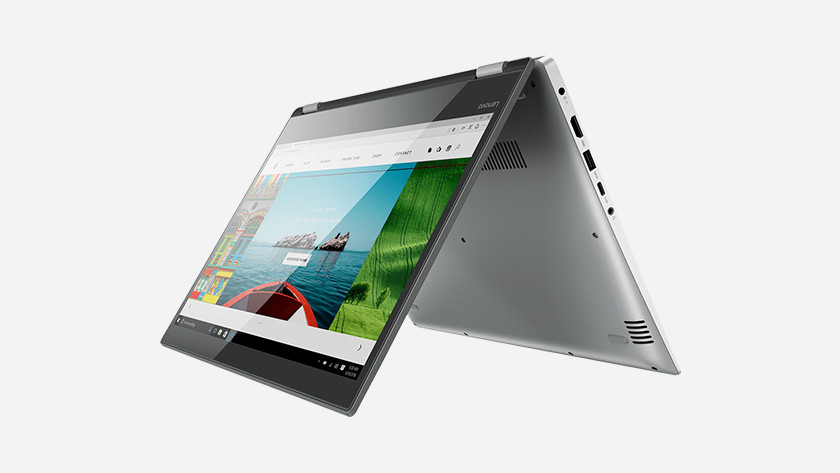 If you put the Yoga on its sturdy 'legs', you can easily watch videos and TV series without having to hold the laptop. When does that come in handy? Well, when you want to bake an apple pie but don't have a clue how to do it, for example. Put on a YouTube tutorial and you'll have your hands free to cook. If you're not that much of a chef, you can also use the tent setting to watch a movie on the plane or run through a presentation with others.
4. The presentation mode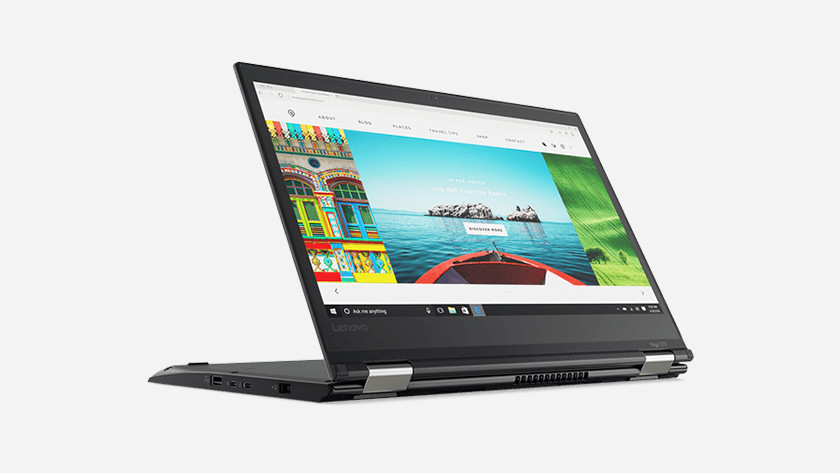 This was a mode I didn't know what to do with in advance. That changed when I went to test the Yoga. As it turns out, it's a good way to expand your workplace, for example. If you put the Yoga In the presentation mode next to 2 monitors, you have a very solid tablet, because the complete keyboard serves as a stand. That way, you have a touchscreen as a third screen, which you can use to quickly look something up on the internet or watch videos.