5 Reasons to switch to Windows 10
Does your computer still run on an old version of Microsoft Windows? This is the moment to upgrade to Windows 10. Why? We've got a whole list of reasons. Have a look at the 5 reasons to switch to Windows 10 below, or click here to see how to switch now.
2. It's the final Windows version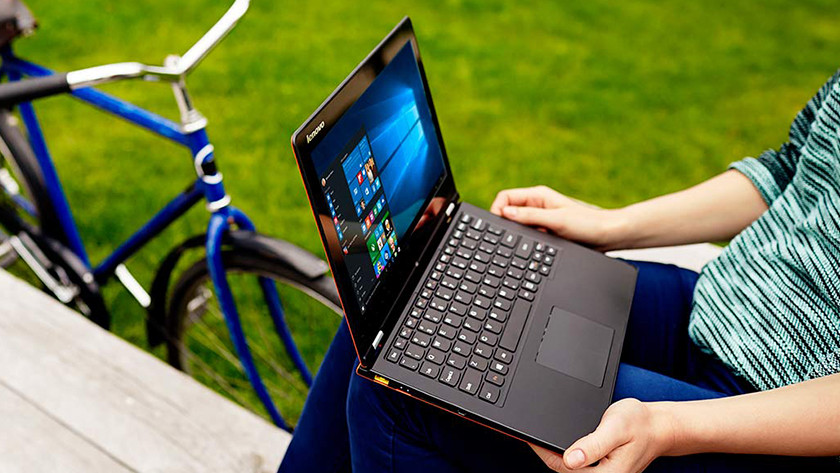 That's what it looks like, anyway. Around the time of the launch of Windows 10, Microsoft stated that it will be the final Windows version. It's not uncommon for the people in Redmond to change their minds, but the idea is that Windows 10 will get free updates in the future. That means you don't have to buy a new version of the operating system every few years.
3. Windows Hello: a safe login code
Windows Hello is a new invention that lets you log in without a password. If you have an infrared or Intel RealSense camera, your face will be recognized if you sit down in front of your laptop. You can also use the fingerprint sensor to log in. That's super handy, because you won't have to remember a password. It's safe, because your unique appearance or fingerprint will now work as a login method that can't be forged. The camera doesn't respond to pictures, but it will recognize your face if you're wearing glasses.
4. Teamwork between all your devices
Windows 10 isn't just there for your laptop and desktop, but also for your tablet and phone. It ensures that all your devices work well together. For example: if you edit an Office document on your laptop, it will also be changed on your phone right away. This way, you're no longer limited by the device you're carrying. Also handy: your passwords and favorite websites are saved on all your devices via your Microsoft account.
5. Get more out of your 2-in-1
Windows Continuum is a new function that helps you get more out of your 2-in-1 laptop and phone. A 2-in-1 is a laptop you can also use as a tablet. If you're writing a report on your 2-in-1 using the keyboard, you're working in the 'Laptop Mode' of Windows 10. Detach the keyboard, and the Continuum switches to 'Tablet Mode'. Apps switch as well, so they work with a touchscreen. If you connect your tablet or phone to a monitor, Windows 10 will turn your device into a PC thanks to Continuum.