How do I adjust my backpack?
My ticket has been booked, I have a new backpack and I am ready to go on a trip. All I have to do is adjust my backpack the right way. This ensures that the backpack is neat and above all nice on my back. In this article I take all the steps with you so that you travel with a well-adjusted backpack.
Step 1: Pack the backpack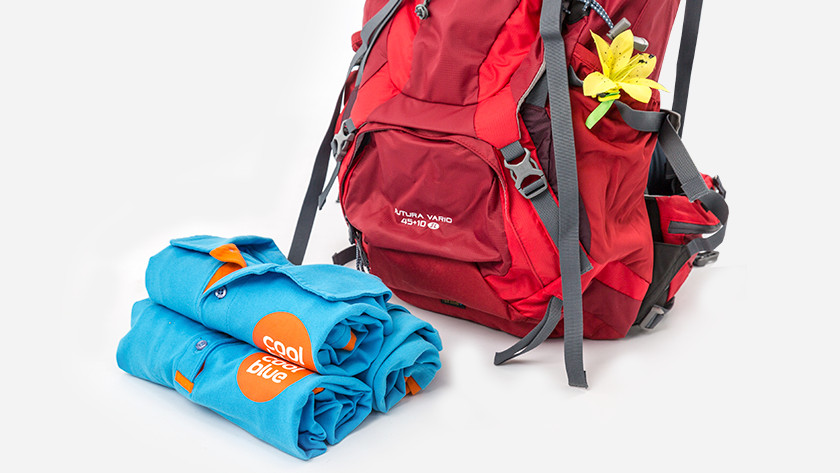 First of all, I make sure my backpack is packed in the right way. This way I know exactly which weight to take into account. Of course your backpack does not have to be fully packed, but I find it very awkward to adjust an empty backpack. When there are some stuff in the backpack, I sometimes notice that I did not divide the weight correctly. I can immediately change that. Learn more about how to pack your backpack the most? Then view the article below.
Step 2: Backpack on your back
When I put the backpack on my back, I make sure that all the tires are completely loose. The shoulder straps, hip and chest strap and the packing straps. I do this because I always want to reset the backpack for a new trip. It is true that the backpack is now dangling at the bottom of your back. No problem, will be fine.
Step 3: Attach hip straps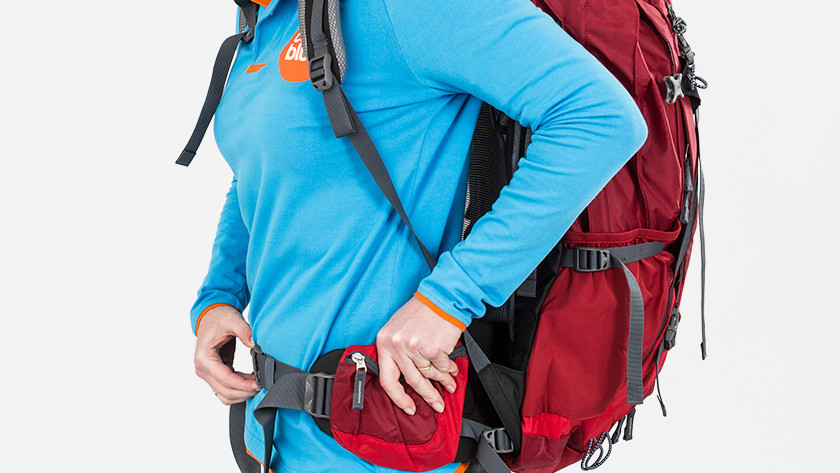 The hip straps are the basis for adjusting the backpack. I place the waistbands just above my hipbone and I close the buckle. I think it is a little too loose so I pull the hipbands a little bit. For this I use the adjustment straps that sit over the padded hip straps. The bag now tilts backwards, but I solve it that way.
Step 4: Put on shoulder straps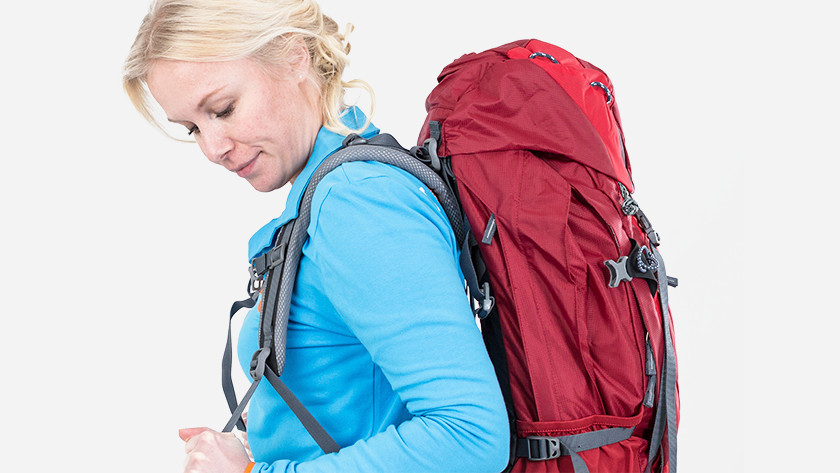 I stand up straight, grab the adjustment straps at the height of my armpits and tighten the shoulder straps at the same time. The backpack comes up and I pull the tires until the back is tight against my back. I feel that the shoulder straps are too tight, so I do them slightly looser. I do not want to be bothered by that when the backpack is on my back longer. The more weight on the hips can rest the better.
Step 5: Attract stability bonds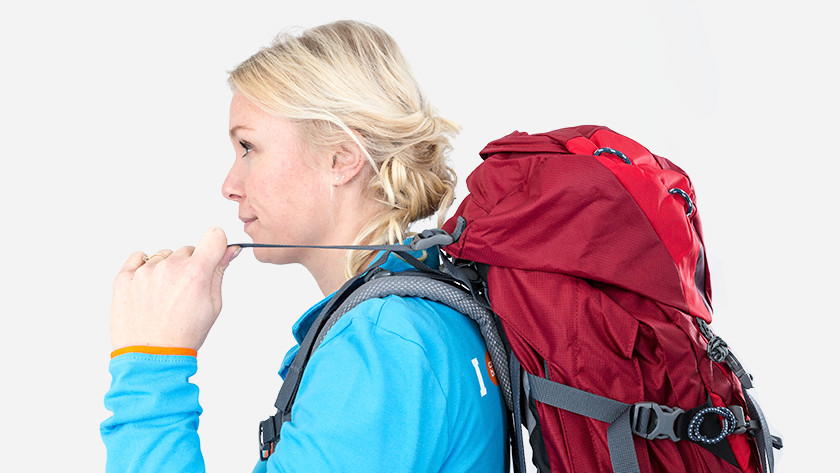 Because I have made the shoulder straps slightly looser, to load my shoulders a little less, I notice that the back is no longer nicely connected to my back. I solve this by pulling the stabilization straps. These straps are located at the top of the shoulder straps and are attached to the back. I make sure the straps are at an angle of 45 degrees from the shoulder straps.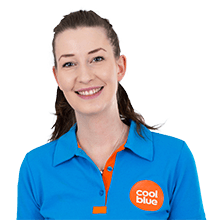 Article by: