Advice on bathroom heaters
You get out of bed. Time to shower. When you enter the bathroom, shivers crawl over your body. Your bathroom is poorly heated and your furniture feels cold. Especially in the winter months that is annoying. Because cold start your morning, that does not want anyone? And that is not necessary either. There are enough types of heaters that quickly bring your bathroom to a pleasant temperature.
---
Bathroom heating can be found in different versions. Which stove is most ideal for heating your room depends on your wishes. Do you have no bathroom radiator at all? Do you want to heat your bathroom for a long time or only when you enter the shower? Do you mind the murmur of a stove and how big is your bathroom? These are all questions you can ask yourself when you purchase bathroom heating. Every type of stove has its advantages and disadvantages. We set this up for you, so you can be sure that the stove you choose is the best choice for your situation.
Heating shortly or for a long time
Bathroom heating can be found in different versions. Which stove is most ideal for heating your room depends on your wishes. Do you only want to heat your stove when you enter the shower? Then you need a heater with a short start-up time. When you step out of the shower, your room is already at a pleasant temperature. Do you want to heat your bathroom for a long time so that your bathroom furniture never feels cold? Then choose a more permanent solution such as a panel heater.
IP certification
Always pay attention to the IP certification of your stove, regardless of the type you choose. But which IP value do you need? It differs per place in your bathroom, but assume that you need at least IP-21. For places where you really come into contact with water, such as your shower wall or the wall above your bathtub, no stove is suitable. In these places you need IP-67, which means that you immerse the product in water without anything happening. \ N \ n ** IP-21 ** \ nIn some places in your bathroom you do not have to deal directly with heat rays, but with condensation. IP-21 is sufficient here. \ N \ n ** IP-44 ** \ nYou have places in your bathroom where there is a big chance that you occasionally have to deal with water jets, such as the wall next to your shower cabin or the wall at your sink. In these places you need at least IP-44.
The size of your bathroom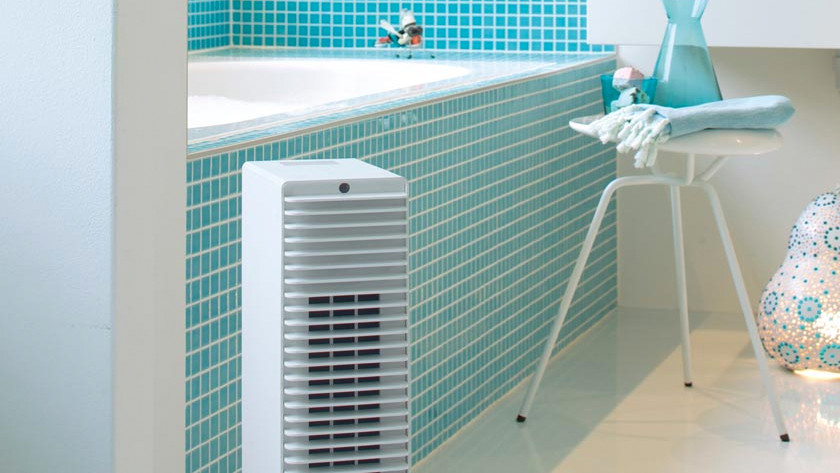 There are heaters with and without fan. It depends on the size of your bathroom for which type you choose. A fan is not necessarily needed for a small bathroom. Do you have a more spacious bathroom? Then a fan is advisable. "But then why?", You ask yourself now. A fan spreads the warm air that flows from your stove through your entire room. Without a fan, the heat around your stove will remain. As a result, it is very hot for your stove, but much less in the rest of your room. The only disadvantage? A fan ensures a constant noise. Not always ideal.
A bathroom stove with ventilation function:
Your whole bathroom gets warm quickly.
The stove makes a constant noise.
Power
How much power you need for your bathroom is a simple calculation. The size of your space determines how much power you need. Of course, that depends on the desired temperature. Let's assume 24 ° C. You then need 93 watts per m3. First calculate the content of your space (length x width x height) in m3. Then multiply the contents of your space with 93 watts. Now you have the total power you need. Do you live in a detached house? Add another 10% by doing this number 1.1 times.
Installing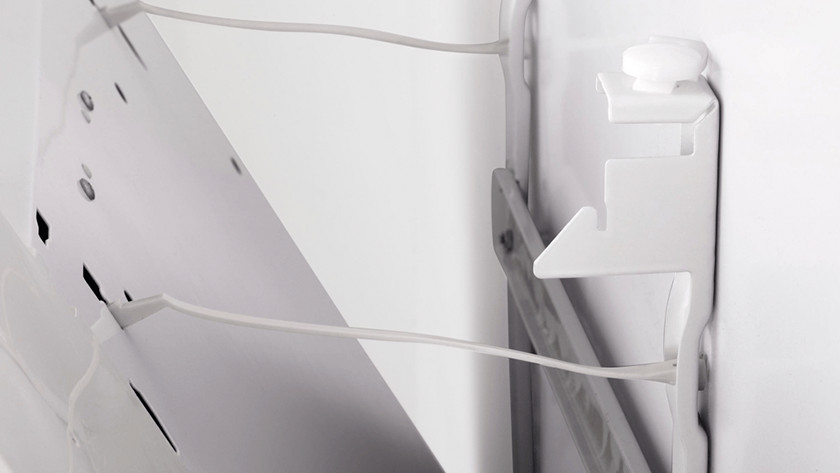 When choosing your stove, think carefully about where you want to hang it up. Do you want to put your stove down or hang it up? With some models you do not have this choice. Panel heating for example, you always mount on your wall and a convector heater is almost always free standing. So think carefully about this. The big advantage of installing your stove on a wall? It saves your space in your bathroom. Is your bathroom small? So think carefully whether you have the space for a freestanding model.
Conclusion
Are you looking for an electric heater to heat your bathroom? First think carefully which is most suitable for your space. Ask yourself a number of things, such as: the size of your room, the way of assembling, the sound that a stove produces and for what period you want to use it. When you map this for yourself, you know which type of stove is the best choice to always bring your bathroom to a comfortable temperature. Then you will no longer have to shake when you step out of your hot shower.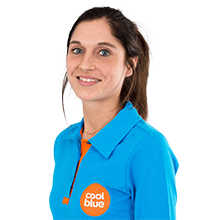 Article by: