Arrived: Windows Ink
With Windows Ink, you can turn your Windows 10 laptop or tablet into a digital drawing pad. Use a Bluetooth stylus with a button and take notes in various Microsoft Office programs. Write out a difficult problem, and OneNote will tell you the solution. If you get genius idea on the way home, you can summon a post-it at the push of a button.
Windows Ink in short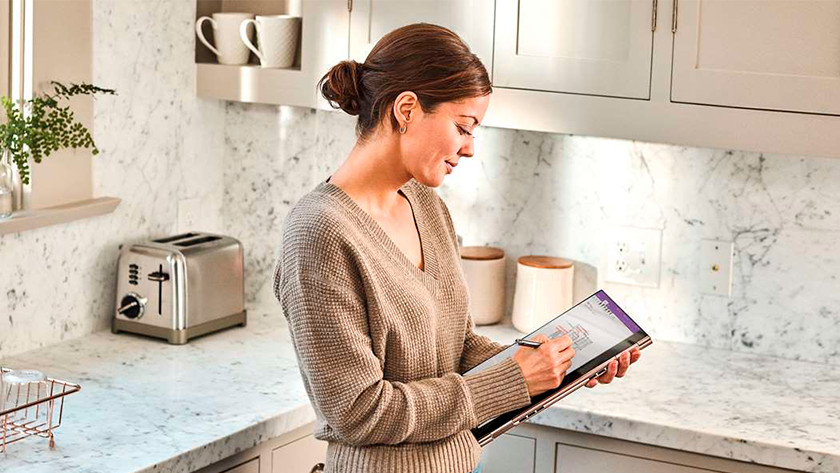 You can find Windows Ink on all Windows 10 systems with the latest updates. It isn't a separate app, but a button in the settings of your Windows device. You can use a Bluetooth stylus to take notes in your Microsoft Office programs. Push the button on your stylus, and a post-it you can write on will appear. Or click the pen at the bottom right of your task bar, and doodle on an open window.
Always a drawing pad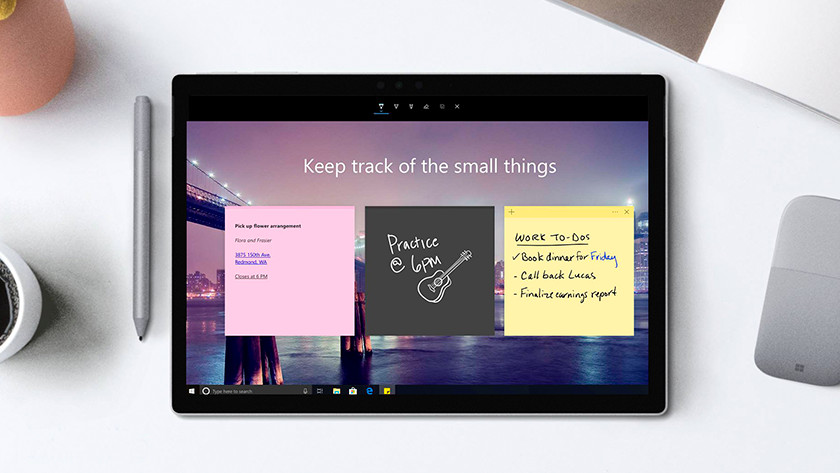 At the push of the button of your Bluetooth stylus, you can open a list with note apps like Sticky Notes. With Sticky Notes, you can check items on your to-do list, or add a new item. Click further and place your new post-it in your schedule. You can use Sketchpad to digitize your creative outbursts. Use a digital ruler to draw straight lines, and pick the right paint brush for your drawing.
Drawing in Microsoft Office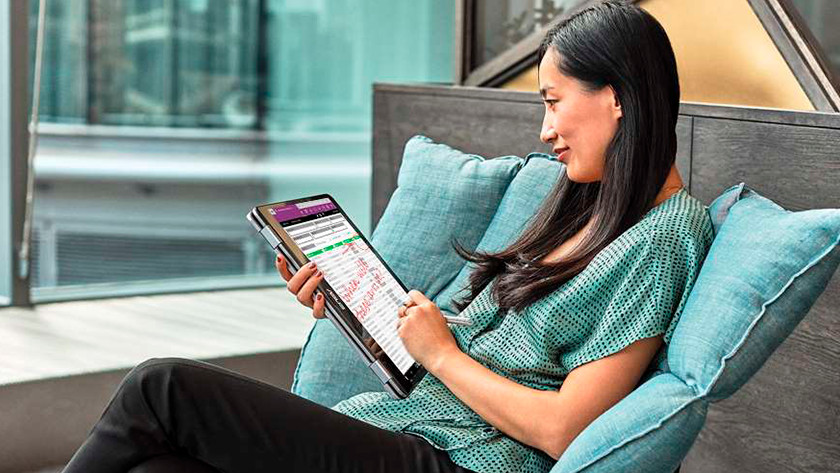 At the top of Microsoft Office 2016, you can find a tab marked Draw. Here, you can choose a color and thickness for the line you can use to mark or underline texts. Just like you're working with A4 paper and a red pen. In Word and OneNote, you can find the option of writing out a problem, which will be automatically recognized and calculated. In PowerPoint, you can use the stylus to draw in your presentation.
Choose a suitable stylus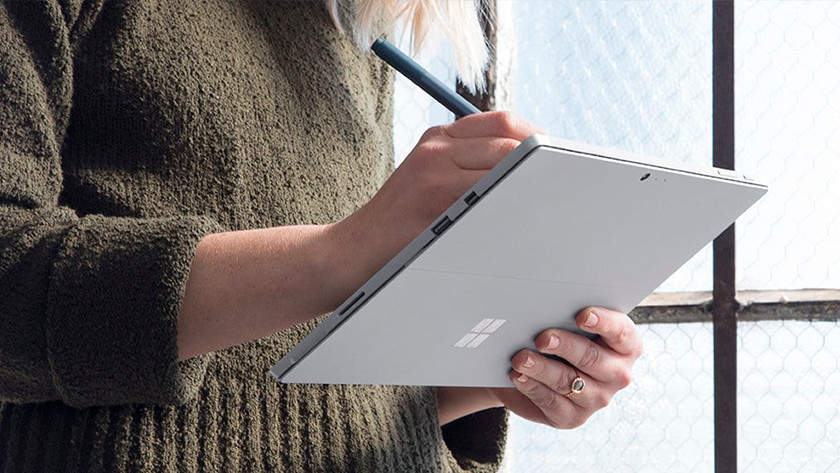 Before you start working with Windows Ink, you'll need a 2-in-1 or tablet, and a suitable stylus. This needs to be a Bluetooth stylus that features at least 1 extra button. Most models of the Microsoft Surface Pro 4 come with a suitable stylus, the Surface Pen, by default. This stylus works for every Windows 10 touchscreen device that features Windows Ink.