Black screen with cursor problem
Your new computer will automatically and regularly be provided with the latest updates. That way, you can always use the latest functions and security updates. Unfortunately, there might occasionally be a little mistake in the update, which means you'll see a black screen with nothing but a cursor. On this page, you can find out how to solve this problem.
What's the problem?
Ever since a recent Windows update, all you can see on a number laptops and desktops is a black screen with a cursor. That's annoying, because the laptop can't be used because of this.
When will it be solved?
Because this concerns a problem in Windows 10, it's a software issue. The main thing is to wait for a new update that solves the problem.
Exchanging your laptop for another laptop unfortunately leads to the same problem.
Temporary solution
There is a temporary solution. Do you know your way around Windows 10 and do you want to try it? Follow the steps below.
Step 1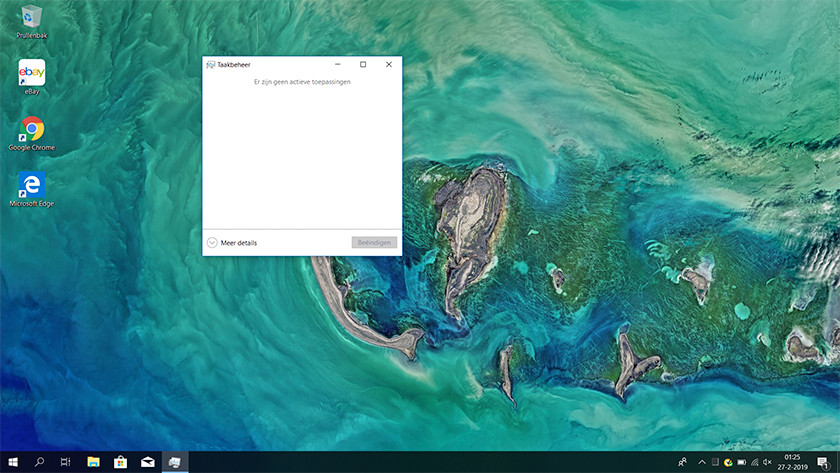 Booth the computer and wait for the black screen with the cursor to appear.
Press CTRL + ALT + DELETE on your keyboard at the same time.
The screen will now have colors again. In that screen, click Task manager.
Step 2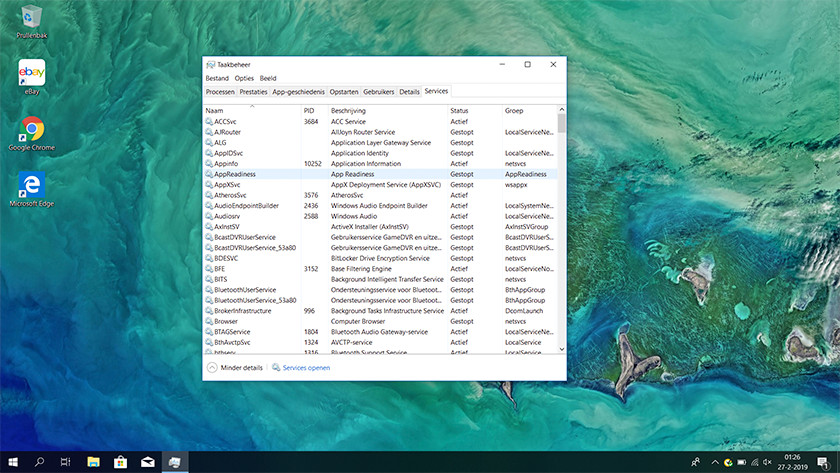 A new window will open. At the top of the new window, click the Services tab. A new list with various process names will appear.
Search for App Readiness in the list.
Right-click App Readiness and click Stop.
Step 3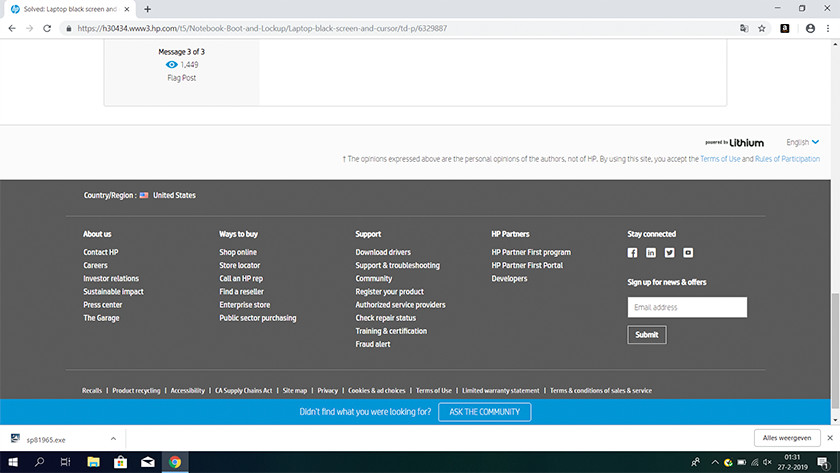 To solve the problem, download an installation file via the HP forum, which you'll find .
The file will appear at the bottom of your browser bar. Open the file by clicking it.
A new window will appear.
In the window, click Next, then click Next again.
Wait till the bar fills up and the installation is complete. Close the window afterwards.
Click the Windows icon at the bottom left of the screen. Click the on/off button and click Restart.
The problem with the black screen and cursor should now be solved. Didn't we? You might have to wait for a solution via Windows Update. We'll keep you updated on any updates via this page.