How do you build your scaffold?
You have chosen the jetty you need. You want to purchase it and eventually build it up. There is only a little more to it than you might think. To prepare you for your purchase and your build-up, we have the following tips for you.
---
Tip 1: Select the correct modules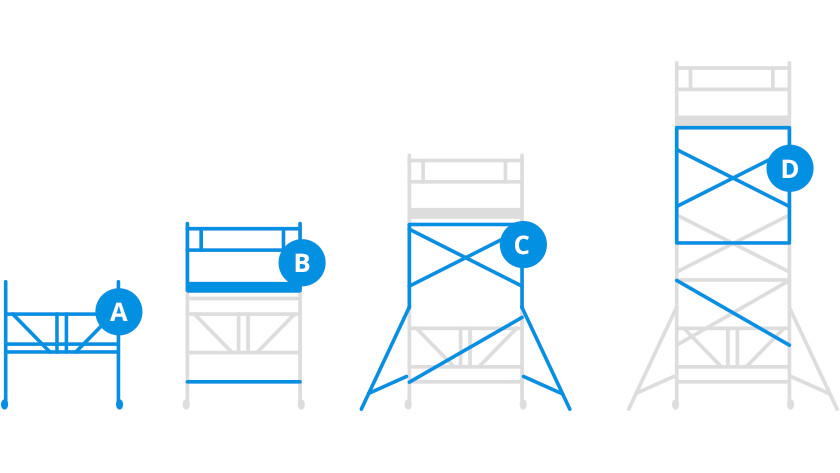 A scaffolding consists of several modules. We call this the modular system. For the sake of convenience, the first module A is called A. If you do not get into the air high enough, you expand it with module B. If that is not enough then you take module C and possibly D there. In addition, you always need the previous modules. After all, the upper part of a scaffolding is not usable without the accompanying chassis. Also note that the modules of different scaffolding are not just interchangeable. For example, modules B of Altrex mobile scaffolding are not usable as module B for other brands of scaffolding. Better still use the modules only for the series to which they belong. That always fits.
Tip 2: Work together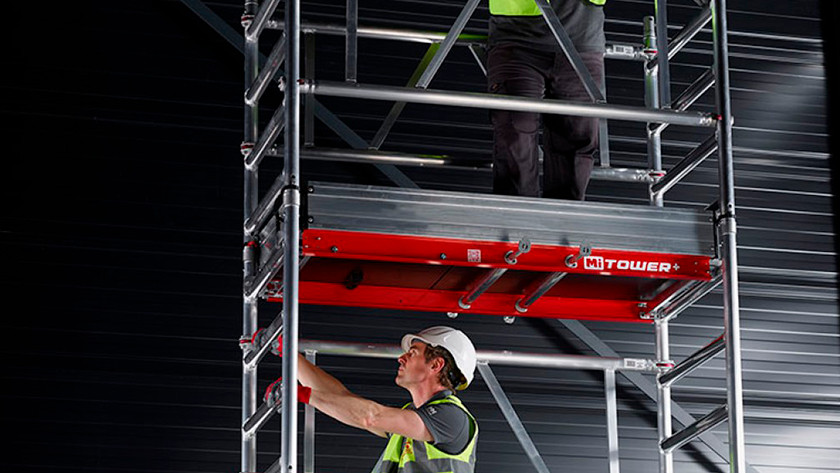 Building a scaffold does not necessarily have to be heavy. The constructions of certainly the lower scaffolds are made in such a way that you easily build and break them down. You do that on some scaffolding alone, but it is still advisable to work together. Not only do many hands make light work, it is also so safe. With many scaffolding it is mandatory to build it with at least 2 people. One gives parts, the other builds them up and together you check whether the construction is in the right way. So if you want to build your Alumexx or Altrex scaffolding, ask someone to help you with this.
Tip 3: Level your scaffolding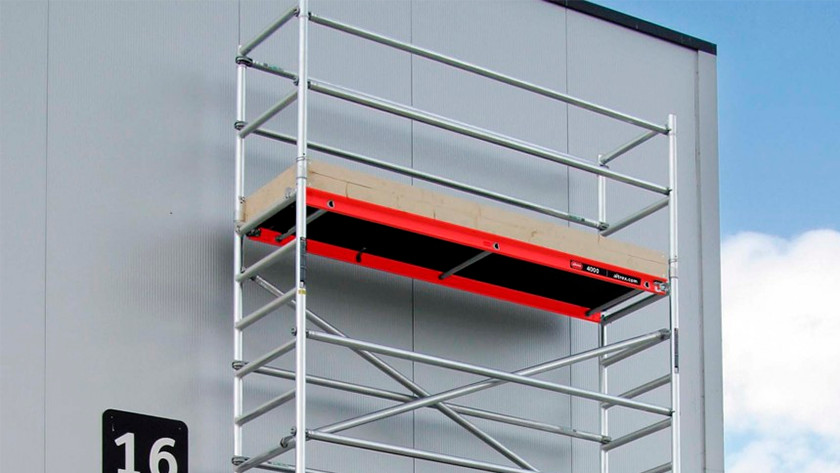 Safety requires stability and stability requires balance. If your scaffolding is level, you increase the safety of the people who work on the scaffolding. So check with building up regularly whether you are still leveled. If the surface on which you place the scaffolding is soft, it is possible that the scaffolding will sink slightly. When you are done with building up, you carry out the check again. Leveling a rolling scaffolding is fairly easy if it is equipped with spindle wheels. These are wheels with a wire that you lengthen or shorten by turning it. You can easily adjust the height of your jetty if necessary by turning the wheels.
Tip 4: Watch the weather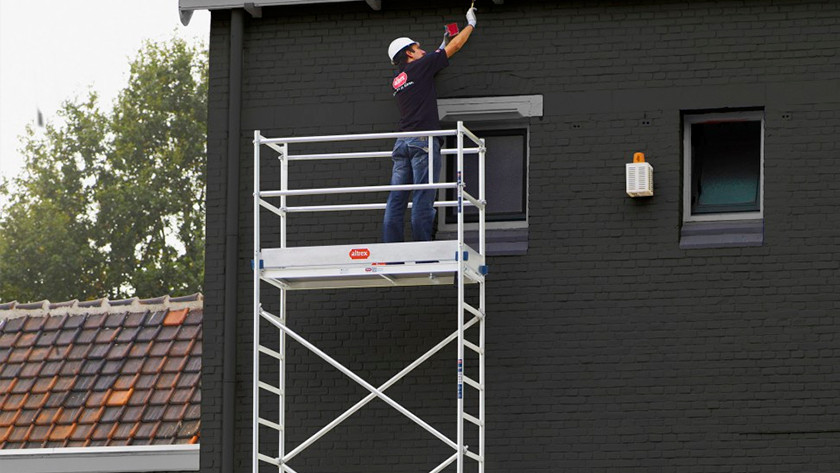 Tall trees catch a lot of wind, so a jetty too. Are you going to build your scaffold, always keep an eye on the weather, especially the wind force. Up to and including wind force 6 you work safely on a jetty. From wind force 6 you are obliged to demolish or anchor the jetty with an anchor tube. If you have attached wind guards, such as a tarpaulin or cloth, to the scaffold, always anchor the scaffolding on the façade. The larger the wind catchers, the more chance you have that they actually catch wind. And certainly at height you want to be stable.