Advice on built-in barbecues
Do you want to build an outdoor kitchen with wood or stone? You can complete it by including a built-in gas BBQ. That way, you can live and cook outside in luxury the whole summer. Are you building the gas barbecue yourself? Ask yourself a number of questions before you buy a gas BBQ. We list these questions for you, so you can choose the best build-in barbecue for your luxurious outdoor kitchen.
---
1. What should you keep in mind when you build in a gas barbecue?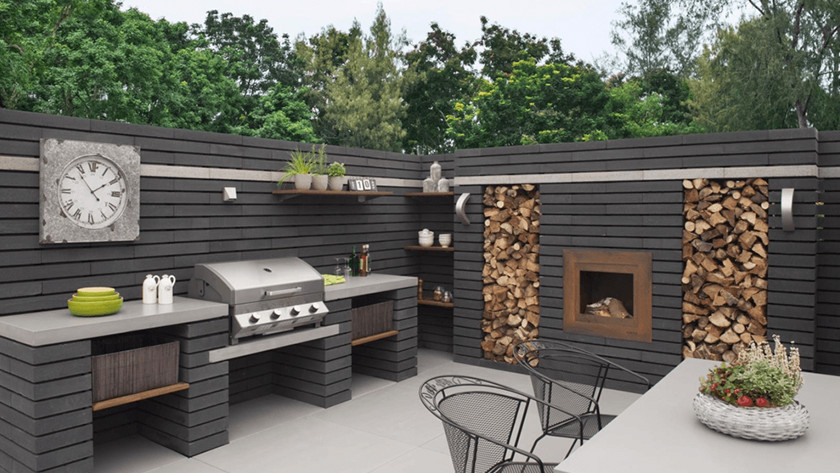 We do not discuss how you build an outdoor kitchen. However, we help you to take the right things into account when you install a gas barbecue. Can you answer the following 4 questions with 'yes'? Then your installation bbq is placed correctly.
Does the built-in gas bbq fit in size in my outdoor kitchen?
Do I allow space for a gas connection?
Do I allow space for a gas cylinder?
Is the bbq level in the furniture?
2. Barbecue on LPG gas or natural gas?
Butane or propane gas (LPG gas) comes from gas bottles you connect to your BBQ. You can barbecue on natural gas as you would use the gas in your kitchen. You connect the gas pipe from your house to the built-in BBQ and it's ready to use. The disadvantage of natural gas is that once you have connected the built-in BBQ to your gas pipe, you can no longer move the BBQ. Note: most built-in BBQs only have a gas connection for butane or propane gas.
Connect gas
Butane gas or propane gas
Can be connected to all build-in BBQs.
You can still move the outdoor kitchen.
Need extra space for the gas bottle.
You need to refill once in a while.
It's more expensive to use than natural gas.
Natural gas
Cheaper to use than LPG gas.
Natural gas is always available.
No extra room needed for a gas bottle.
You can't move the outdoor kitchen anymore.
Not every build-in barbecue has a natural gas connector.
3. What is the best built-in barbecue for you?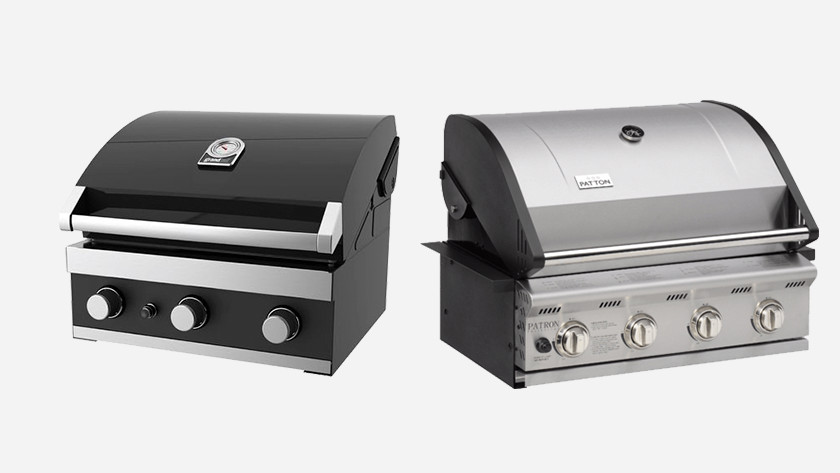 A built-in gas barbecue has almost the same characteristics as an outdoor kitchen on an underframe. The difference speaks for itself: you put a built-in BBQ in homemade outdoor furniture, and you use an outdoor kitchen separately. The questions that you have to ask yourself to find the best built-in BBQ for you are almost the same as those of an outdoor kitchen. Advice on purchasing an outdoor kitchen (and also a built-in BBQ) can be found here.
4. I want a built-in barbecue with side burner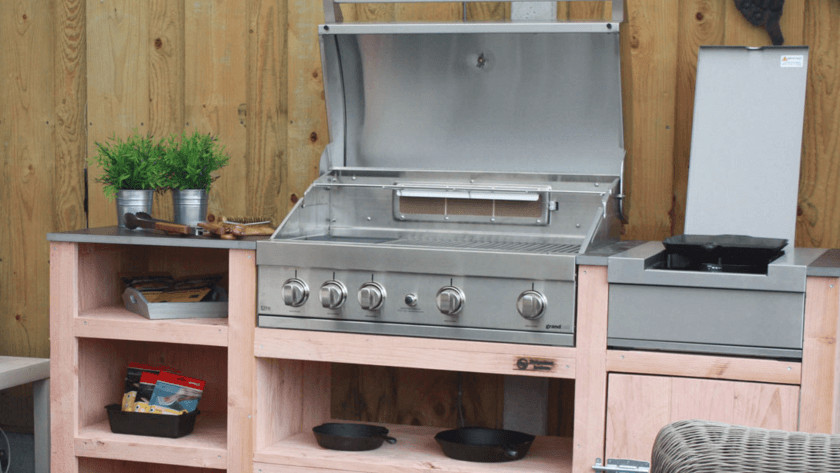 You can. Purchase your build-in BBQ and side burners separately. You can build in both of them separately so they each have their own gas connection. That's why you should always buy a build-in side burner separately. Before you install a separate side burner, you have to ask yourself the same questions as before you install a gas barbecue.
5. How do you turn on a built-in BBQ on LPG gas?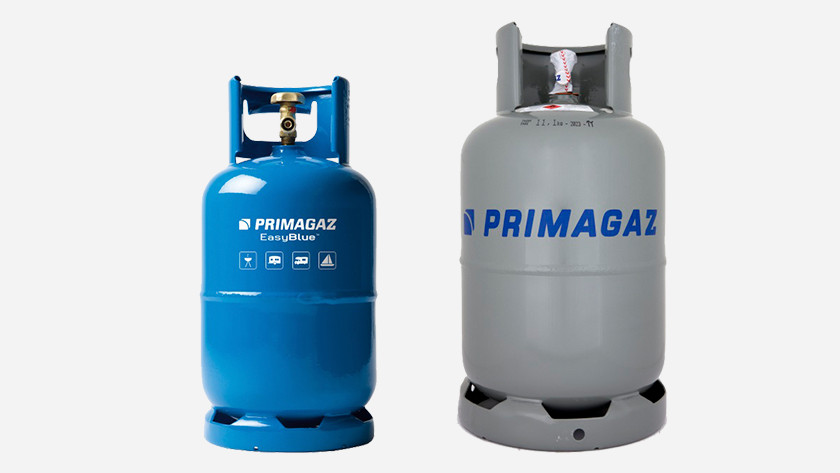 You can only use gas barbecues on propane of butane gas with a connected gas bottle. There are several gas bottles that are suitable for your gas barbecue. Read below what gas bottle you need for your gas BBQ and how to connect it.
Did this help you?