I can't change the resolution in Windows 10, what do I do now?
You want to change the resolution in Windows, but you don't manage because the desired resolution isn't in the list or can't be selected. Read on to find out how to solve this problem.
---
Step 1: check the cables
Are you using an external monitor? Disconnect all cables connected to this monitor. Check them for breaches or defective connectors. Check if you have a similar cable at home. If so: test it. This way, you can easily figure out whether the problem is in the cables.
Step 2: update the display driver (automatic)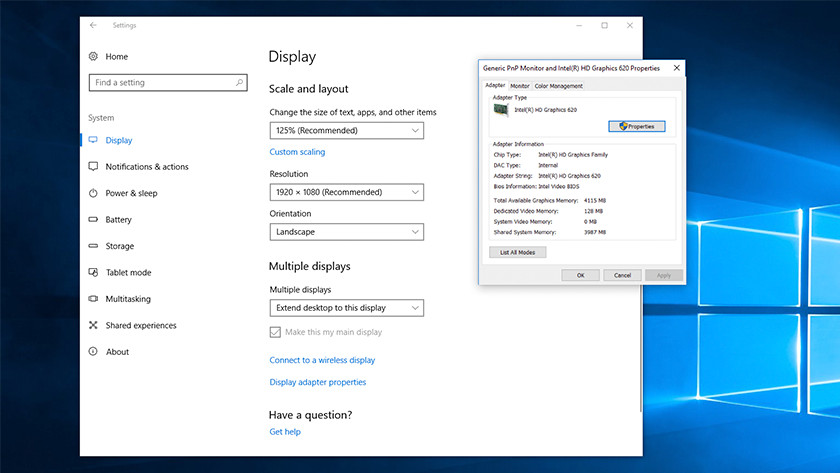 Click Start at the bottom left of your screen.
Type Device manager and click the Device manager option.
You'll now see a screen with a whole list of items. Look for the Screen adapters category and open it.
Right-click your video card and select Update driver.
Click Automatically look for updated drivers. If Windows can't find any, go to the next step.
Step 3: update the display driver (manual)
Didn't automatically updating the screen drivers work? You'll have to do so manually. You can do this via the website of the manufacturer of your device or video card. Because this action is different for every brand, I'll redirect you to the following page: updating brand-specific drivers. On this page, you'll find brand-specific explanations on how to download the drivers via the manufacturer website. Keep in mind that only the video or display drivers are important to you.