Compare Nespresso machines
You're looking for the best Nespresso machine for you. Are you mainly interested in the most affordable Nespresso machine, or do you care more about the coffee machine's design and functions? When you compare Nespresso machines from different lines, you'll notice that certain functions differs. The design of Nespresso machines often differs somewhat as well. It's good to know that, for example, Magimix, Krups, and KitchenAid Nespresso machines differ only on the outside. The Nespresso system on the inside is the same in all these coffee machines.
---
About Nespresso machines
When you compare Nespresso machines, you'll notice some machines can also be used to prepare milk specialties. Do you love cappuccino and latte macchiato, or does a Nespresso machine suffice for you when it can only make espresso or lungo? Below, we'll compare both coffee systems, helping make your choice easier.
Cappuccino or espresso?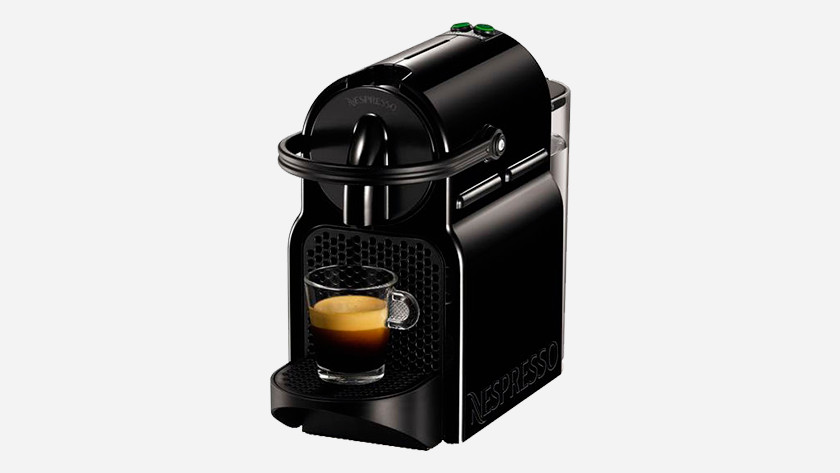 I only drink espressos and lungos
There's plenty of choice between various models of Nespresso machines you can use to make an espresso or a lungo, since any Nespresso model can do this. Some machines also have the option of making a ristretto or americano. Want an extra small Nespresso machine? Go for the mini version. On some Nespresso machines, you can set the coffee size and the water temperature. Apart from that, there are Nespresso machines with and without touch controls. Also mind the capacity of the water tank and the capsule cup. The larger the capacity, the less work you'll have to do on them.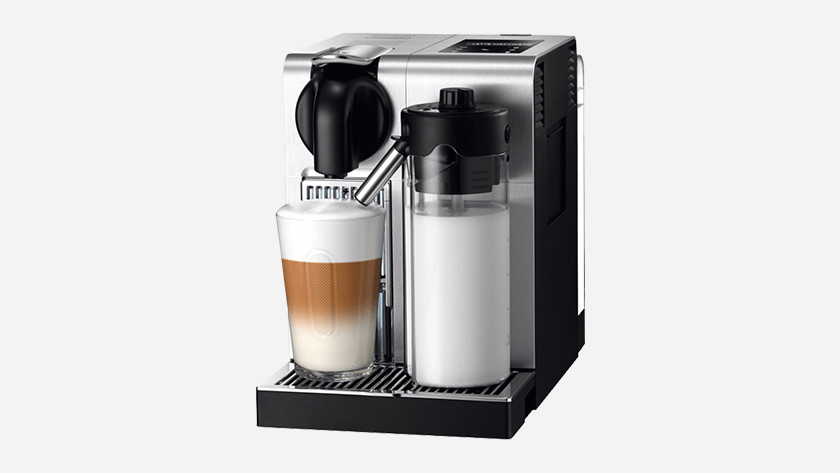 I also drink cappuccino and latte macchiato
Want to use your Nespresso machine to make cappuccino as well? In that case, a Nespresso with a milk system is a good choice for you. These come in various kinds. For example, there's a Nespresso with a milk frother, also known as Aeroccino, in which the milk is frothed separately from the machine. After this, you'll pour the milk foam into your cup yourself. A Nespresso machine with an integrated milk reservoir allows makes it easy to prepare a cappuccino with 1 press of a button. There are also machines with a steam pipe, allowing you to manually foam the milk.
Nespresso vs Senseo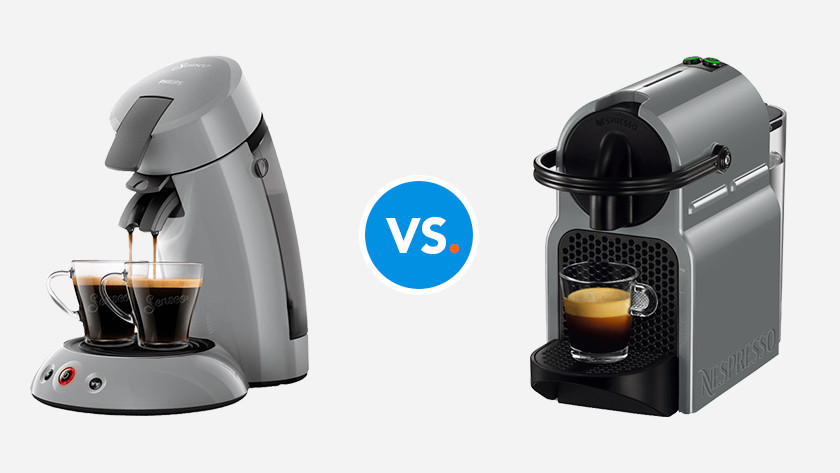 Curious about the differences between a Nespresso and a Senseo machine? Read on here:
Nespresso vs Dolce Gusto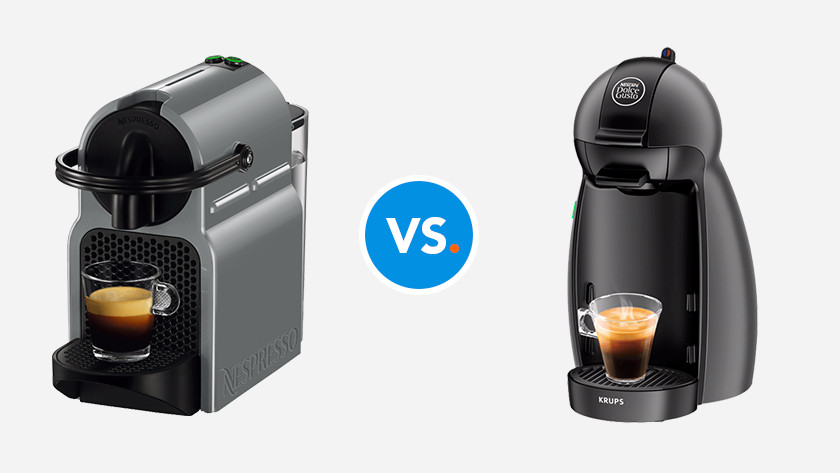 Wondering what the differences between a Nespresso and a Dolce Gusto machine are? Read on here:
Descale Nespresso
For the life of your Nespresso machine it is important that you maintain it properly by descaling your Nespresso at least once a year. Read here how to descale your Nespresso machine:
Rinse Nespresso
Have you not used your Nespresso for more than 2 weeks? Then it is important that you flush it well. Read here how the flushing of a Nespresso machine works exactly: