Compare a curved TV to a flat TV
Televisions with a flat screen and devices with a curved screen aren't very different from each other. This article compares the 2 types of TVs. Find out everything there is to know about the differences in viewing experience, the design, and the assortment of flat and curved TVs.
---
Watching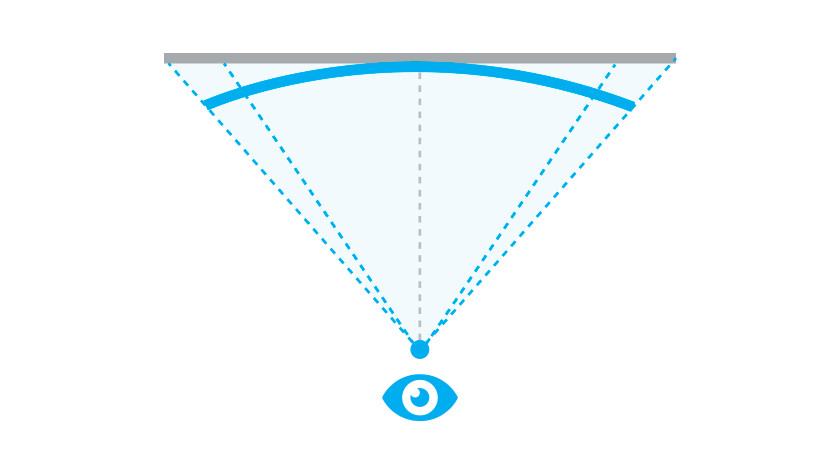 Curved television
To cut right to the chase: the viewing experience that you have with a curved television isn't much different from what you're used to. Rtings.com states that you only notice the outer curve when you're watching TV from an angle. The image quality deteriorates faster on the side of the screen that you're closest to. 4K.com claims that the ideal viewing angle is between -35 and +35 degrees. A curved TV stretches reflections. You're more likely to experience this with a glossy screen and dimmed or bright lights.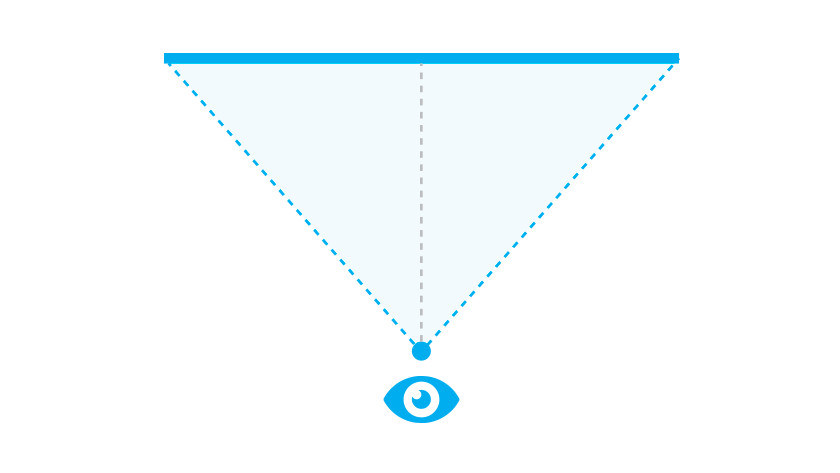 Flat television
The viewing angles of a flat television depend on the type of panel. Televisions with an IPS panel have better viewing angles than TVs with a VA panel. OLED televisions don't lose any of their image quality when you look at them from an angle. Reflections aren't a huge problem for flat TVs either, unless you have a screen with a glossy layer.
Design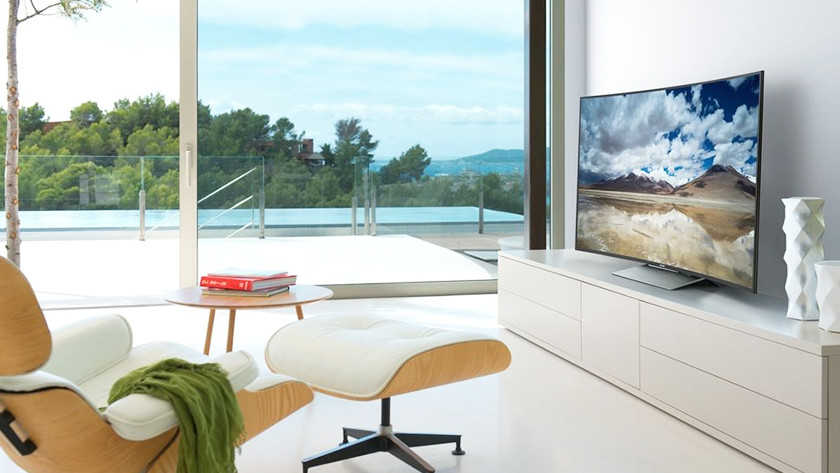 Curved television
If you want a television that will stand out to everyone, you have to opt for a curved television. The design of a curved television draws all of the attention to it in the living room. Everyone is used to seeing a flat television, after all. The casing of the TV is thicker because of the curve. Do you want to mount your curved TV on the wall? Keep in mind that the edges of the TV will be further removed from the wall in comparison to the center of the TV.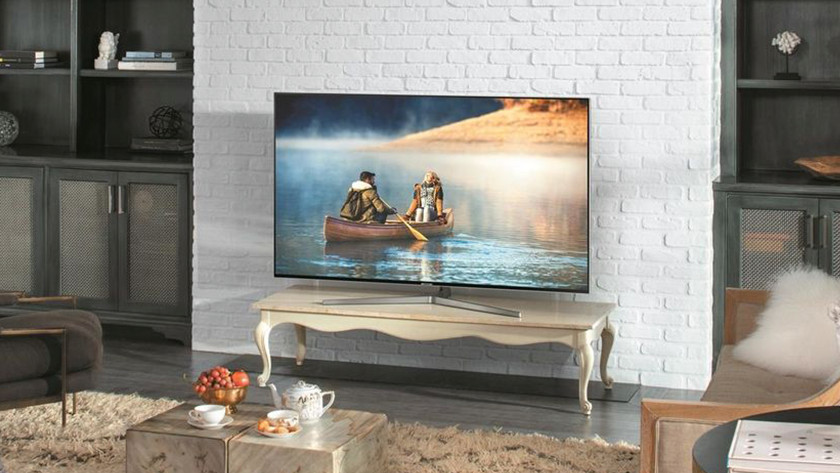 Flat television
With its straight lines, the design of a flat television effortlessly blends into its surrounding devices and walls. Your audio system, Blu-ray player, and console all have straight lines too. The flat design is especially nice if you mount your TV on the wall. If you like that, of course. Thinner TVs are especially simple to mount as a painting on the wall.
Assortment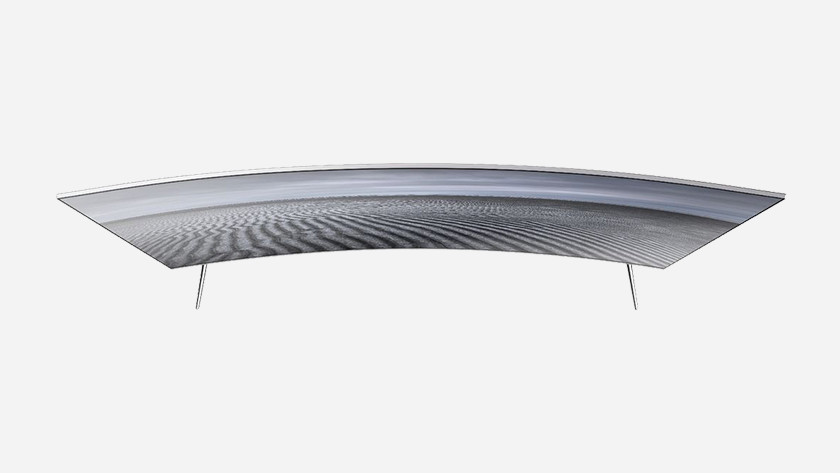 Curved television
The assortment of curved televisions is not very large. These televisions are a part of the higher price range. They have a screen larger than 40 inches, are more expensive, and are equipped with more image enhancing technologies. These TVs have the screens with the strongest curve.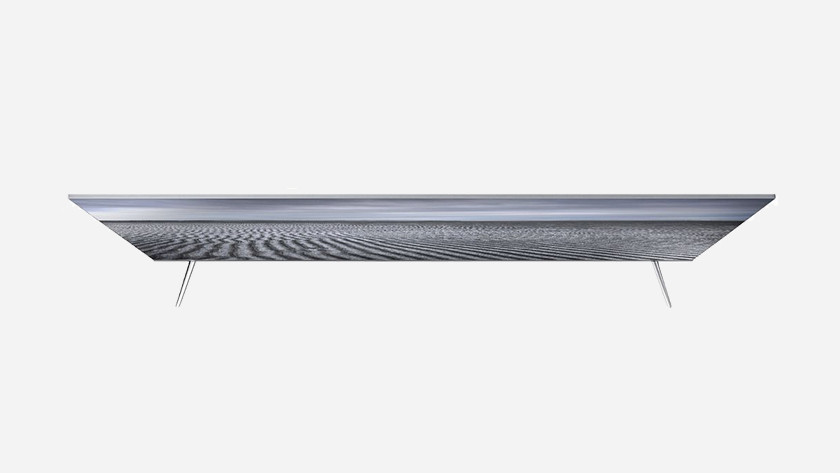 Flat television
If you opt for a flat television, there are many different options. Flat TVs come in all shapes and sizes. You can choose from all types of resolutions, from HD ready to Ultra HD. You can easily find a TV that matches your budget, interior, and demands with regard to image quality. Opt for a model in the higher price range for the best image quality. Similar to curved televisions, these are also equipped with more image enhancing technologies.
Conclusion
The differences between a curved and a flat television are slight. Of course, you can definitely tell the difference between the devices in your living room. Once they're switched on, you don't notice too many differences. Curved TVs are more sensitive to reflections, and their viewing angles are not as good as those of flat TVs. They're also more expensive, although this is mainly due to the fact that only TVs from the higher price range offer curved screens. You mainly opt for a curved television because you like the design.