Which apps are available for ellipticals?
The choice is made! You're going to buy an elliptical. An elliptical you can link to an app on your smartphone or tablet, no less. To finalize your choice, you want to know more about the different apps. Below, we'll tell you about the most-used apps for ellipticals, to easy your choice.
---
Which apps are available for ellipticals?
The following apps are often used for ellipticals:
iFit-module: suitable for ProForm and NordicTrack fitness equipment
Max Trainer app: suitable for Bowflex fitness equipment
Fit hi way: suitable for FlowFitness fitness equipment
Kinomap: suitable for FlowFitness fitness equipment
iConsole-app: suitable for Flowfitness i-model fitness equipment
DKN Motion: suitable for DKN fitness equipment
iFit-module (ProForm & NordicTrack)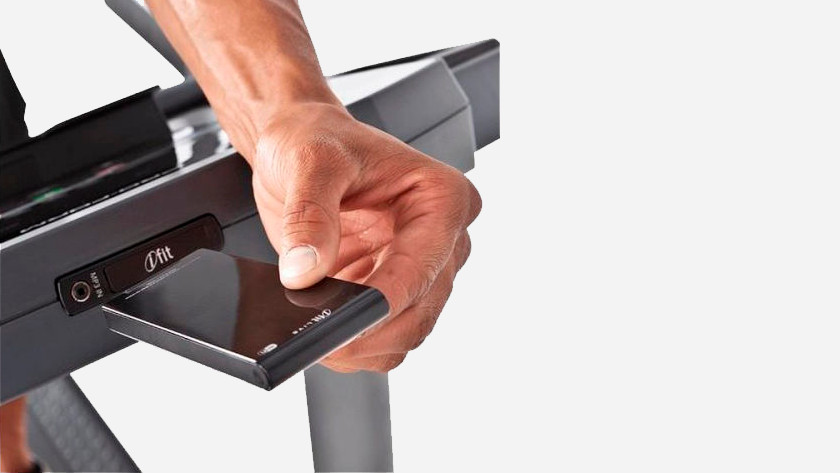 The iFit Live module is available in 2 types. First, there's an app that's suitable for the iPhone or iPad. Via Bluetooth, you can connect your elliptical to the app. WiFi must be enabled in both types. The second type is an adapter. You put this adapter in your elliptical. You'll then see a menu on the display of the elliptical to sign up and choose your training options. When you purchase a paid subscription, you can train on a route through the streets of Paris or the mountains in the Alps via Google Maps. Your speed or resistance is automatically adjusted to the training area. In addition, you'll be coached by personal trainer Jillian Michaels. She motivates you during your workout. Is it too easy? Join virtual competitions. On the iFit website, you can see your training results and set your own goals.
Max Trainer app (Bowflex)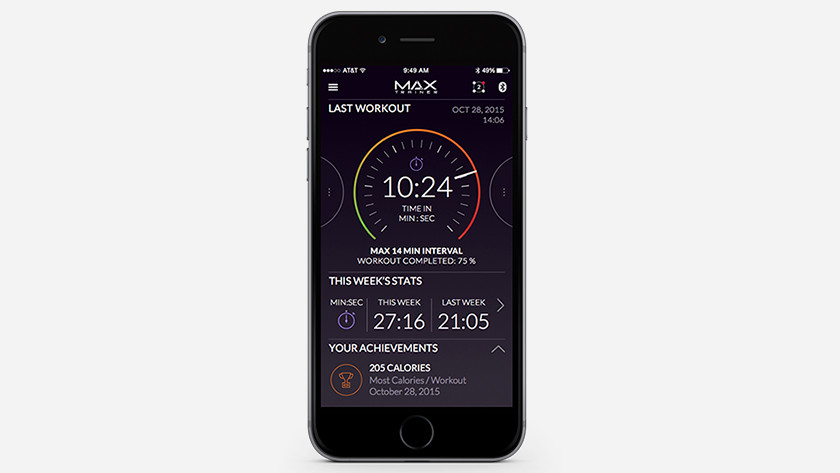 The Max Trainer app by Bowflex helps you visualize your training goals and training results. You connect the app to your fitness equipment via Bluetooth. You can set up your own user profile and continue working from here. During your workout, you'll see the number of minutes you've been training, your calories burned, your average and maximum heart rate, wattage, and revolutions per minute. After the workout, you can look at your overview and set your new goals. If you have an iPhone or iPad, you can also connect the app to the Apple Health App. That way, you always have an overview of your health at hand.
Fit hi way (Flow Fitness)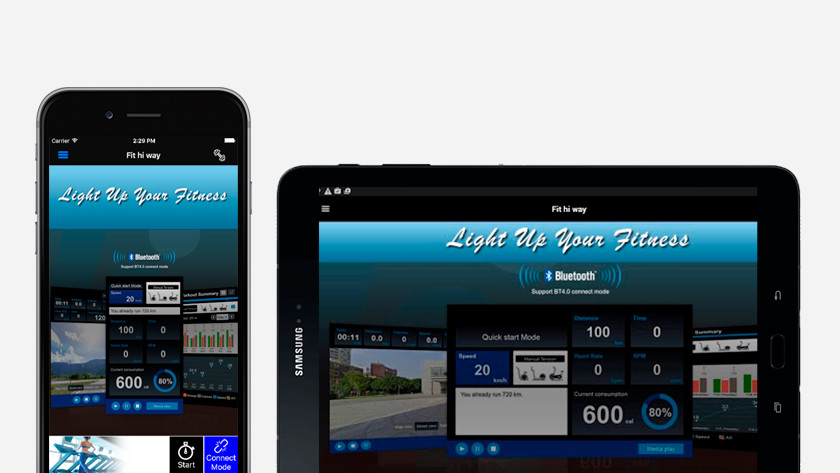 You can easily install the Fit hi way app by Flow Fitness on your tablet or smartphone. With the app, you can keep track of how long you've been exercising, how many calories you burned, what your heart rate is, how many revolutions you've made per minute, your average speed, and what distance you've already covered. You can choose from multiple training programs, including one that uses Google Maps. You can also control the speakers of your fitness equipment via the app. That way, you can listen to music from your tablet or smartphone.
Kinomap (Flow Fitness)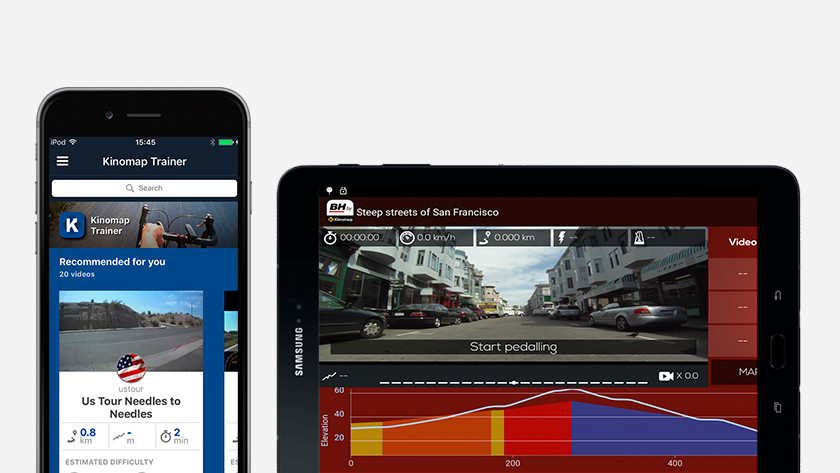 The Kinomap app works on your smartphone or tablet and connects with your fitness device via Bluetooth. You can train on realistic routes through New York or the Veluwe. In the selection menu, you'll see the difficulty level for each route. That way, you can quickly choose a route that suits your level. During the training, you'll see a screen with the street you're on, and a screen where you can see how far along you are. When your friends or family train at home too, you can easily switch to Multi Player Mode. This way, you can also compete against each other.
iConsole app (Flow Fitness i-models)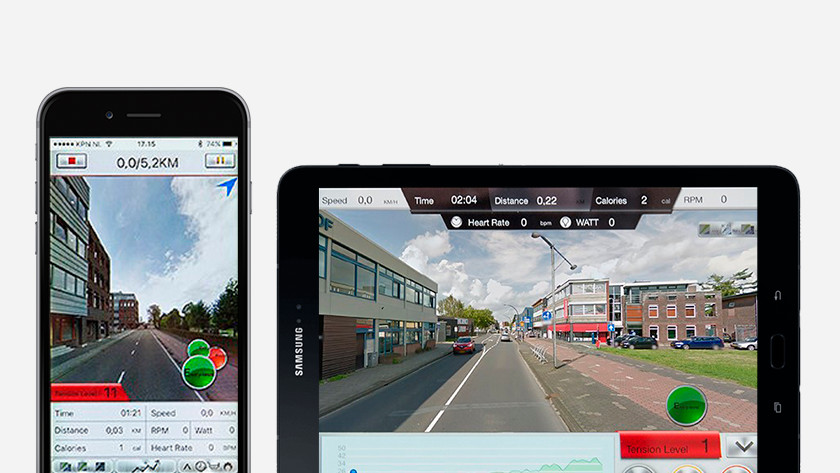 The iConsole apps work with the iConsole models by Flow Fitness. You connect the app to your fitness equipment via Bluetooth. Choose from one of the 24 different training programs, or choose a training route on the world map. During your training, you can adjust your resistance level yourself and have a break whenever necessary. Train with a heart rate belt so you can also choose heart rate-controlled training sessions. Your results are stored in the app. Your training time, distance, calories burned, and average speed can be found here, among other things. Did you have a good training? You can easily share this with friends and family by clicking the Facebook or Twitter logo.
DKN Motion (DKN)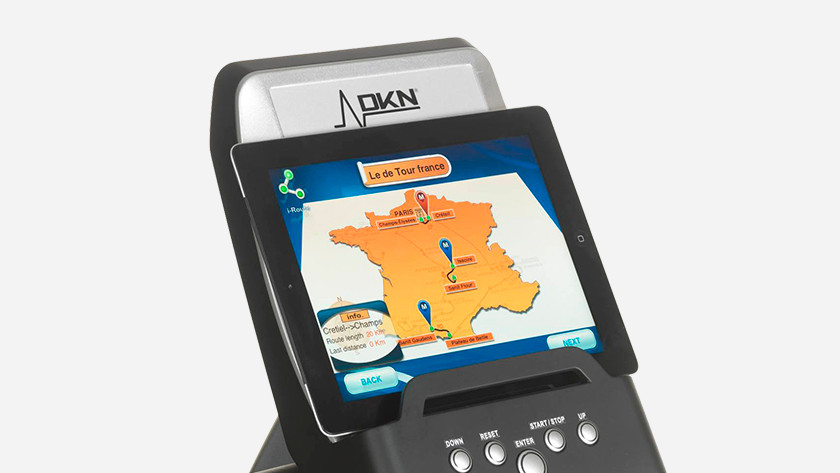 The DKN Motion app works best via a tablet. You can place the tablet in the mount on the DKN fitness equipment. To use the app, you need a working WiFi and Bluetooth connection. Choose a pre-programmed training or set up your training yourself. With the pre-programmed training, you can choose between manual operation, endurance, warm-up, calorie burning program, training on watts, heart rate programs, training on a map, and personal coaching programs. In that last program, you'll be accompanied by a personal trainer during your workout. If you share the fitness equipment with multiple people, it's possible to set user profiles in the app. This way, you can all keep track of your own progress and set your personal goals.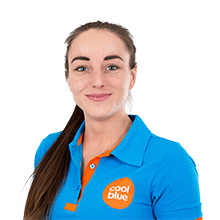 Article by:
Tamara
Elliptical Expert.