Which apps are available for exercise bikes?
You want to train with an exercise bike and keep track of all your data. Very useful, but which app is the most suitable for you? To make choosing an exercise bike easier, we've listed the most used apps for exercise bikes.
---
Which apps are available?
The following apps are widely used for exercise bikes:
iConsole app: suitable for Flowfitness i models and Tunturi
iFit module: suitable for ProForm and NordicTrack
DKN Motion: suitable for DKN
Kinomap/BeonTrack: suitable for Tunturi and FlowFitness
iConsole app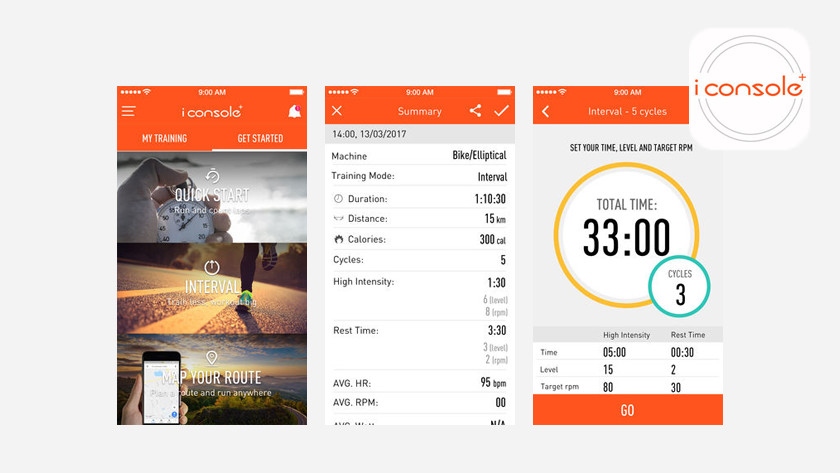 The app uses 24 different training programs. When you train with a heart rate belt, you have the opportunity to choose heart rate controlled workouts. With the iRoute option, it looks like you're cycling outside. Via Google Maps, you can choose a virtual route that determines your training in terms of height differences. Choose a route through the Pyrenees, for example.
iFit-module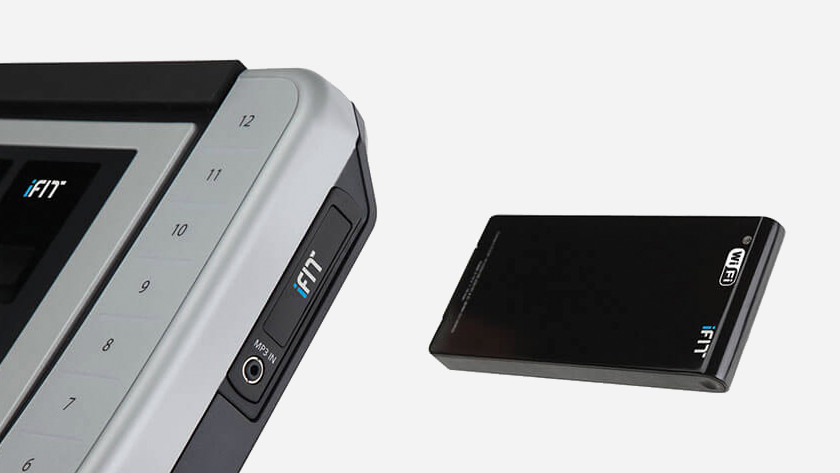 With the iFit Live module app, you can cycle around the world. Think of the streets of Paris or a wooded area. Done training? Participate in a virtual competition. The iFit Live adjusts the speed, incline, or resistance of the exercise bike to simulate the terrain. Thanks to Google Maps, you can see the surroundings where you train and the distance you travel on your iPhone, iPad or tablet. You can transfer the data to your personal profile on iFit.com via WiFi.
DKN Motion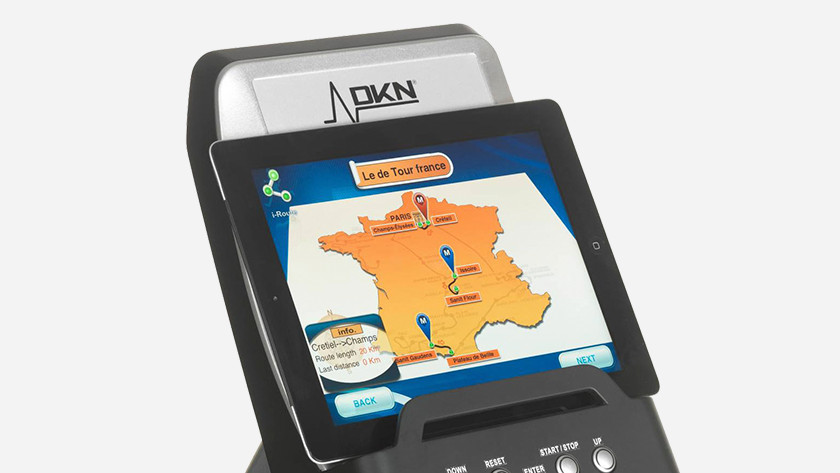 The DKN Motion app is very comprehensive and gives you different training options. For example, you can choose a manual program, pre-programmed programs, training sessions focused on endurance, or on calorie consumption. If the exercise bike has an option for heart rate measurement or training on watts, then there is also a program for this. After the training, you can save your data in the app. This is possible for everyone who uses the device, because the app has 12 user profiles.
Kinomap/BeonTrack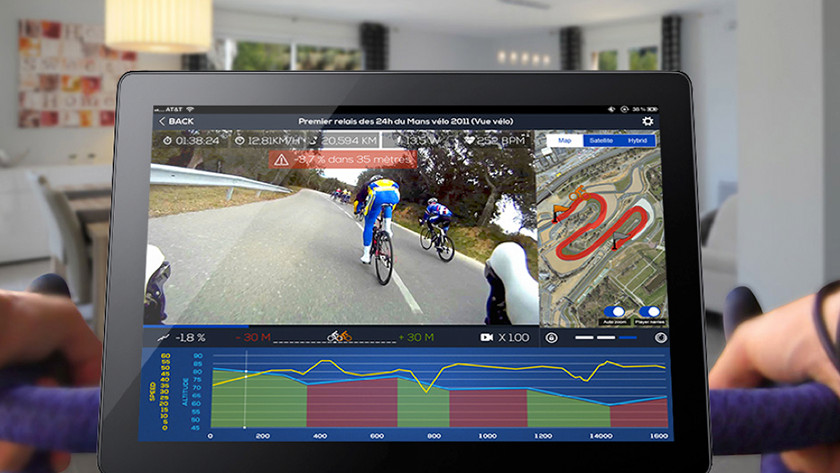 The app gives you different training options for the exercise bike. The training courses are clearly divided into levels so that you know exactly which ones are suitable for you. During the training, you can see the route on a separate screen, so you'll be able to see exactly how far you've come. For avid cyclists, there is also the BeonTrack app from Kinomap. This is aimed at cyclists and gives you the opportunity to cycle competitions to push your boundaries. When you train in a team, you can also cycle against other users in a competition.
Did this help you?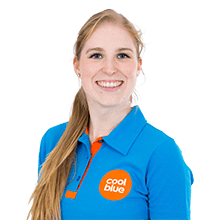 Article by:
Caitlin
Exercise Bike Expert.