Expert review of the Canon EOS 800D
A user-friendly SLR camera for quality recordings. That's the promise of Canon for the EOS 800D. I was curious if this is indeed the case and tested the device. What I particularly noticed was the speed with which the camera works. Want to know more about my findings? Then read the specialist review below.
---
In short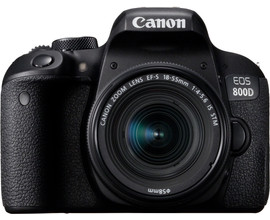 24.2 megapixels, records in Full HD 1080p
|
With WiFi, NFC, and Bluetooth
|
Includes 18-55mm lens
|
6 frames per second
You can photograph moving subjects at 6 frames per second.
The camera has an assist position so that you can quickly master it.
Thanks to image stabilization, you can take photos without motion blur.
The camera and lens are not dust and splash proof.
First impression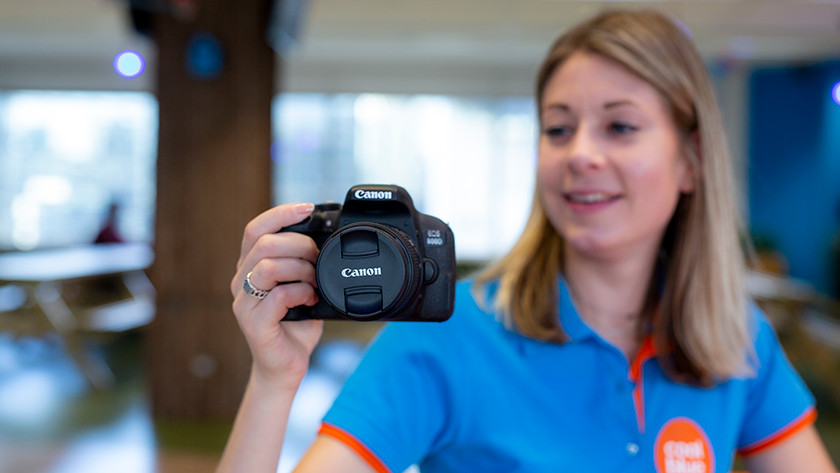 I am immediately excited about the camera when I take it out of the box because it's a nice compact, lightweight device. Picking it up via the rubber handles works with 1 hand. According to the promises, it's an SLR camera that's easy to operate. You can use it to create quality images in an instant. At least, at first glance, I see sufficient options. Hopefully, I'll soon be able to figure out all the options for taking those quality photos.
Shutter speed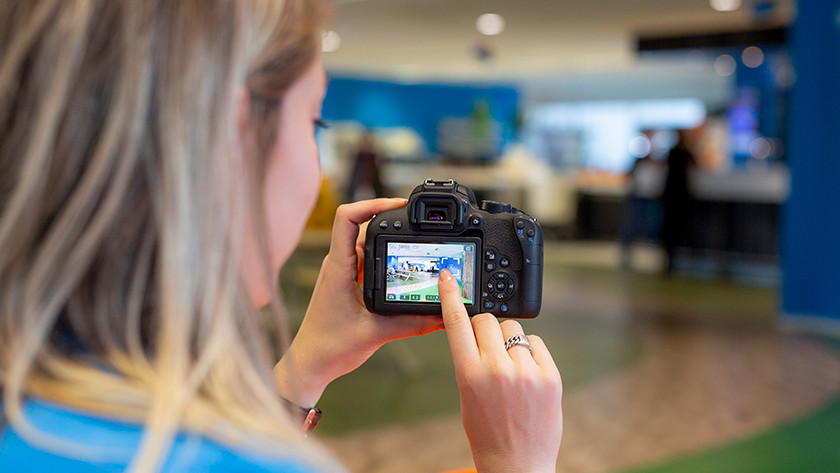 With this fast system, you can capture all unique moments
With this camera, you can shoot up to 6 images per second. As a result, I never missed a good moment during photography. Certainly when I recorded moving people, this came in handy. In addition to the fact that I easily froze the movements, I later looked at which shot was the best. For focusing while recording speed I used the Live View auto focus system. This fast system made sure that I switched focus points very quickly via the screen.
Easy to use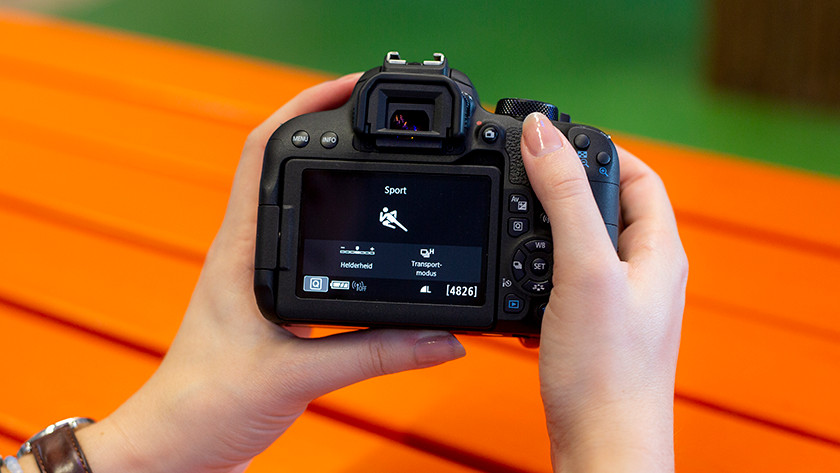 A user-friendly camera with clear instructions
Does working with an SLR camera provide a lot of research? Nonsense. My experience is that this type of camera can be operated by everyone immediately. This camera excels in user-friendly. Setting the camera is easy via the touchscreen. In addition, clear explanations are given everywhere. Both with the more complex settings and with the different scenes. This way you discover what the settings do with your final recordings.
Creative options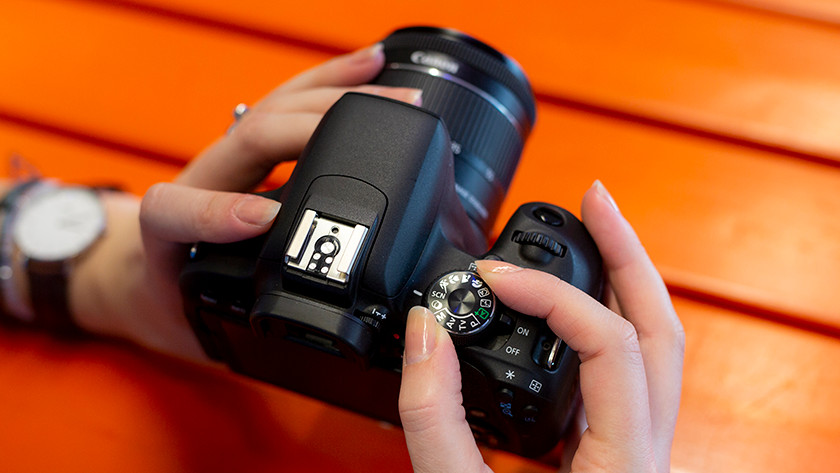 Produce unique recordings with the various creative settings
What I like most about this camera are the creative options. The camera has various pre-programmed options. For example, I had the choice of making various HDR recordings. With a click of the button, I made an HDR recording with an optimal light-dark contrast. In addition, during photography I chose from all kinds of filters such as fish eye, watercolor and miniature effect. And in addition to the scenes on the rotary wheel, I found more under 'SCN'.
Record videos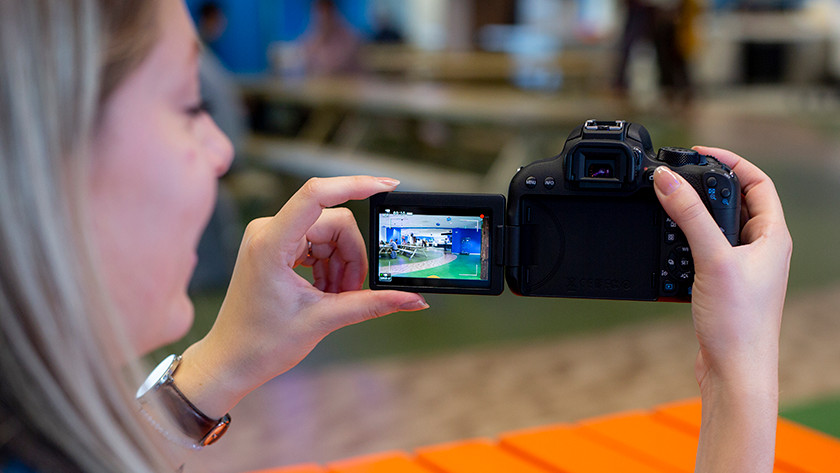 Create quality videos from all angles via tiltable screen
Making a video is very smooth with this camera. Via the tilting screen you can film in all kinds of angles, making it easier for you to opt for a special perspective. The speed of switching focus points via the touchscreen also came in handy when filming. In addition, the device offers you the option to automatically follow a face. This did the device very accurately and quickly. I did filming in Full HD quality at 60 frames per second.
Conclusion
There was nothing to lie about what I heard about this SLR camera beforehand. It's indeed a very user-friendly device that you can use right away. When choosing the right settings, you'll be carefully guided along. In addition, the camera is very fast in making continuous shots and focal points. As a result, I never missed a moment when shooting and filming. The various creative options make it complete.