Expert review of the Fujifilm Instax Mini 9
The Fujifilm Instax Mini 9 is the camera you'll be taking to parties and festivals to capture and print fun moments right away. My expectations of the device are high, thanks to the many positive comments I've heard. The mirror – on the front of the device – should make selfies a piece of cake. Let's see if that's actually true.
---
The lighting modes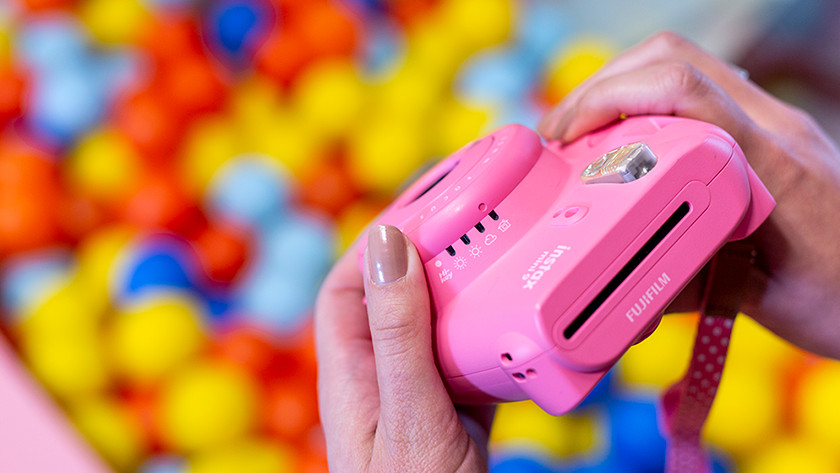 The instax camera has 4 lighting modes that help you take well-lit photos. The camera indicates what mode you should choose by itself, using the red light. How convenient! However, when I get to see the result after a few minutes, the quality of the photos is sometimes lacking. One photo is overexposed, whereas another is much too dark. Knowing the 10-film refill isn't cheap, I think this is a bummer.
Selfie mirror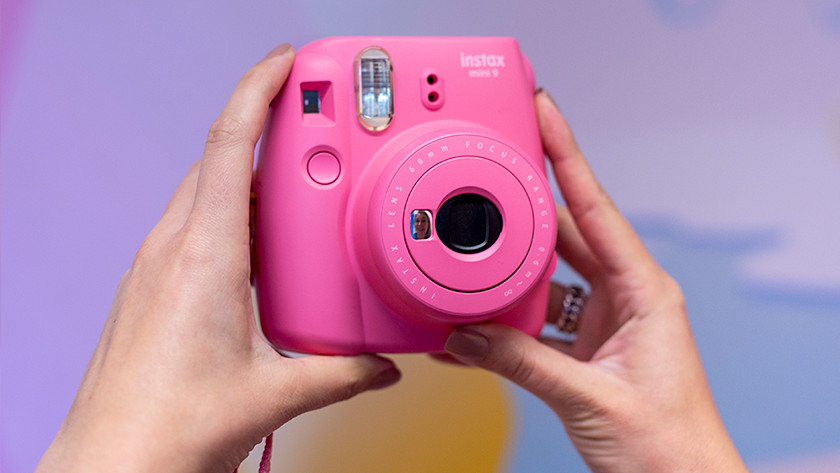 A big plus is the selfie mirror in front of the camera. I can imagine that making a good selfie - where everybody is on - without a mirror is almost impossible. With the aid of the mirror you can estimate this quite well. Very nice, since you do not want to waste movies. Taking a selfie with a group of people requires a little more exercise.
Close-up lens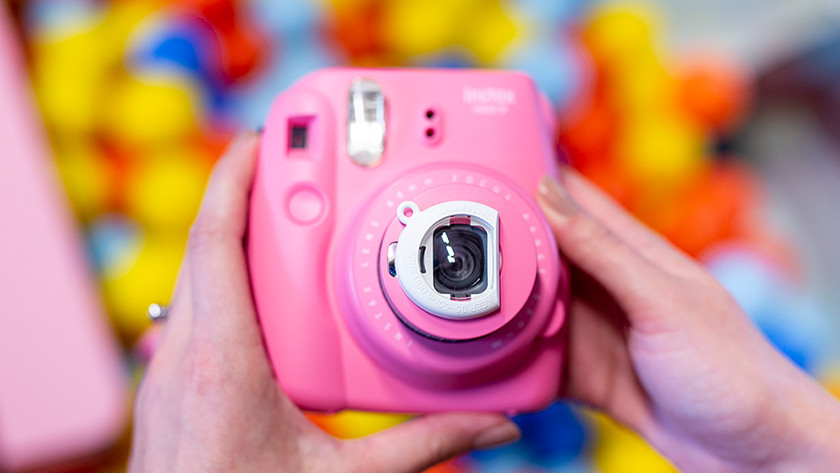 To take close-up photos, you'll need the included magnifying lens. This lens allows you to capture subjects sharply at a distance of 35 centimeters. You really need it too! When you take a close-up picture without this magnifying lens, your photo will get blurry and out of focus. It can be pretty hard to figure out whether you're closer than those 35 centimeters or not, though. When you look through the – somewhat small – viewfinder, the subject appears to be sharp, but that doesn't mean it actually is. It remains a surprise until the photo becomes visible. The magnifying lens can also be used when taking selfies.
Conclusion
Did the Instax Mini 9 live up to my expectations? No, not a 100%. The camera comes up a little short when it comes to the lighting for your photos. Taking close-up pictures with the included magnifying lens isn't always flawless either. If you're too close to your subject, your picture might turn out blurry. Despite that, it's a really nice device, especially because you can capture and print moments instantly. The mirror on the front of the camera is convenient when making selfies.
Did this help you?