Expert review of the Fujifilm Instax SQ6
I can test an instant camera, and what kind of one. The Fujifilm Instax SQ6 looks very cool in design and the films are of a nice square format. An advantage over the smaller photos that you take with the Instax Mini devices. You can read how the camera pleased you in practice in this specialist review.
---
Design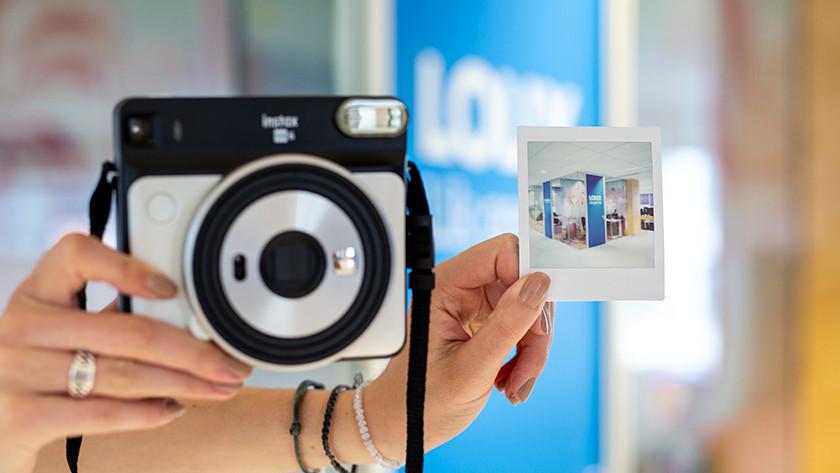 A trendy, square camera with square films
The camera looks great. The device has a nice and sleek design. In addition to white, you also have the choice of a rosé gold or granite gray version. I especially like that the camera is completely square. You definitely make it shine at parties. Another advantage of this square design: square films fit in. Photos with these dimensions still look nicer in one way or another.
Modes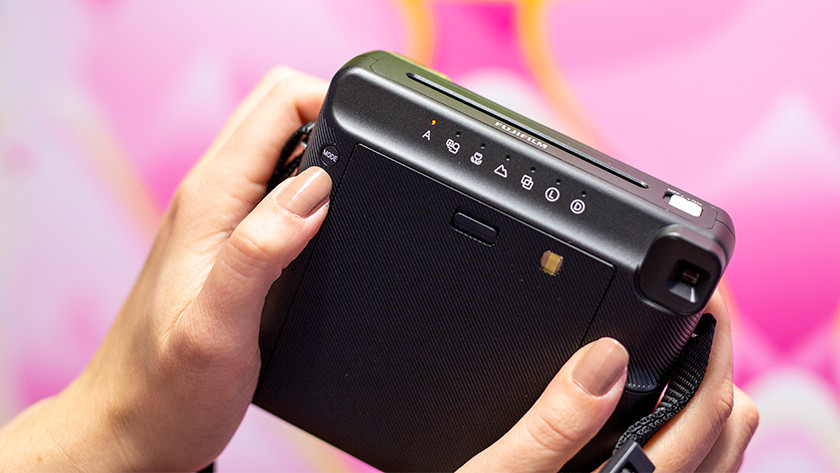 Different positions for various photo situations
Another advantage of this instant camera are the various modes. For my photos I could choose from an automatic mode and 6 more creative modes. Such as the selfie mode. With this I made nice selfies through the mirror on the front of the camera. I also had the choice of a macro and landscape mode. I found the Double Exposure Mode the best option. In this mode, the camera overlaps two shots to make 1 image of them.
Lighting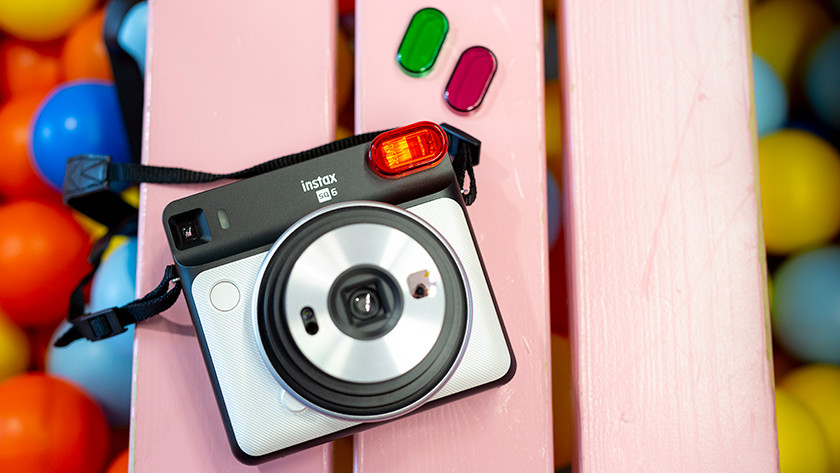 A lot of creativity in exposing the photo
The camera has 2 positions that give you more control over the brightness of the photos. With one stand I made my photos a bit darker and with the other a bit lighter. The first option is useful if you are afraid of overexposure. In addition, during photography, I chose to use the flash or not. The device also comes with colored filter caps that give your photo a color (orange, purple or green).
User-friendliness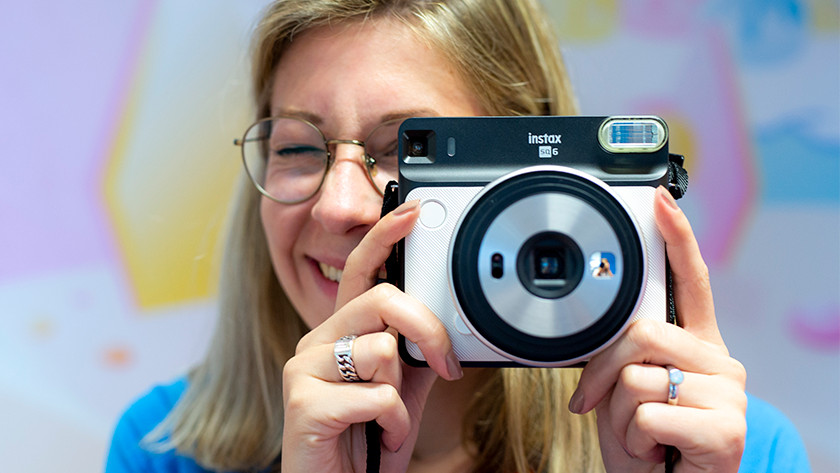 Practice with the analog viewfinder
Nowadays there are polaroid cameras with a digital screen on which you view the photo in advance. This device is quite old-fashioned in that respect and therefore does not have this. The camera is also very easy to use, a nice polaroid photo was shot in no time. Looking through the viewfinder took some practice. Because you do not see the same through the viewfinder as through the lens, your photo sometimes comes out differently than you thought before.
Conclusion
Of course, the setting options with an instant camera are limited. In the end it is all about shooting a nice picture quickly. With this camera you still have more freedom due to the different positions. In addition, it is possible to turn off the flash and place color filters on the flash. This makes this device a good choice for the creative photographer.