Review of the HP Spectre
With their Spectre series, HP aims at demanding users who are willing to pay for good looks. Time to take a look at these slim laptops with a luxurious look.
In short
Pros of the HP Spectre
Thin, sturdy casing
Eye-catching, luxurious look
Suitable for demanding tasks
Nice keyboard
Cons of the HP Spectre
Disappointing battery life
Noise from the cooler
The Spectre goes for the gold
HP follows the latest trend in the world of laptops when it comes to looks with the Spectre. Gold is the new black. The Spectre's gold accents will probably not be for everyone, but my colleagues were unanimous. HP clearly aims at fans of a sleek design, who don't want a MacBook. The golden border shows fingerprints easily. If you don't like the black/gold color combination, HP also offers a more traditional gray version.
Can take a hit
Solid. That's the word that immediately came to mind when I got the Spectre. The aluminum casing can take a hit and doesn't feel like it's going to break the first time it falls. The flexible 2-in-1 version I also tested, the Specter x360, didn't feel 'wobbly' in any of the 4 operating modes either. Watching a series in the tent mode was no problem. Despite the trembling of the train, the 'tent' never lost its shape.
Suitable for multitasking
The Spectre has sufficient processing power to multitask a lot. During my week with the Specter x360, I often listened to music, while I had many websites, documents, and Photoshop open. Apart from a few hitches, I could always use those programs at the same time. A disadvantage is the annoying buzz of the cooler. The two fans have to work hard sometimes.
Don't forget the charger
HP says the Spectre x360 has a battery life of 12.5 hours, but my test model didn't last that long. On a working day, I listened to music for a few hours, visited several websites, had some documents open, and edited some photos, and the battery stopped after 7 hours and 12 minutes. Not bad, but far from the promised 12 hours.
Conclusion
You could see the HP Spectre as the MacBook of the Windows devices. This laptop is for people who value performance, and are also willing to pay a lot for good looks. Whether you go for the 2-in-1 or the 'normal' version of the Spectre, there are a number of similarities: the build quality is more than okay, you get a lot of processing power, and a future-proof laptop. You pay a lot of money for the Spectre, but it you know it will work 3 or 4 years down the road.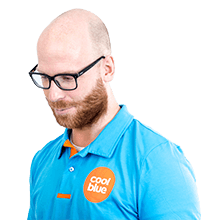 Article by: