Expert review of the LG 32UD99 HDR monitor
It has been around for a while: with the LG 32UD99 HDR makes the crossing from TV to monitor. We could play with LG for a while and in this specialist review you can read exactly what I think of the LG 32UD99.
---
In short
31.5 inches
|
3840x2160 resolution
|
DisplayPort, HDMI, USB-C, USB 3.0
|
IPS panel
|
5ms response time
HDR10 makes movies, series and games really come alive.
The 4K resolution reveals every detail
The wide color reproduction also meets the requirements of professional photo and video editing standards.
Thanks to factory calibration, I did not have to settings.
The availability of HDR content is still limited at the time of writing.
To effectively play 4K with HDR, you need to have a very powerful PC.
What is HDR again?
HDR is a color technique that allows a monitor to display a much wider color spectrum and a higher brightness than a regular monitor. This creates vibrant colors and much better black values, which creates an almost lifelike image.
** In practice **
For me, this is the first time that I have seen HDR in action and that is important: HDR is only visible when you have HDR content and an HDR compatible screen. I have now seen HDR with my own eyes and I have tested it in a number of different ways.
Types of HDR
There are different types of HDR. The difference lies in the brightness and colors that the screen can display. There are screens that have a color depth of 8 bit (16.7 million colors) and monitors that have 10 bits color depth. Those screens can display more than a billion colors. Vesa has set a standard for HDR: DisplayHDR. All new HDR monitors meet one of the following variants of the standard.
Vesa standards
DisplayHDR 400
At least 400cd/m² peak brightness
At least 320cd/m² brightness
At least 95% coverage of BT.709 color space
DisplayHDR 600
600cd/m² peak brightness
At least 350cd/m² brightness
At least 99% coverage of BT.709 color space
At least 90% coverage of DCI-P3 color space
DisplayHDR 1,000
1,000cd/m² peak brightness
At least 600cd/m² brightness
At least 99% coverage of BT.709 color space
At least 90% coverage of DCI-P3 color space
Gaming on an HDR monitor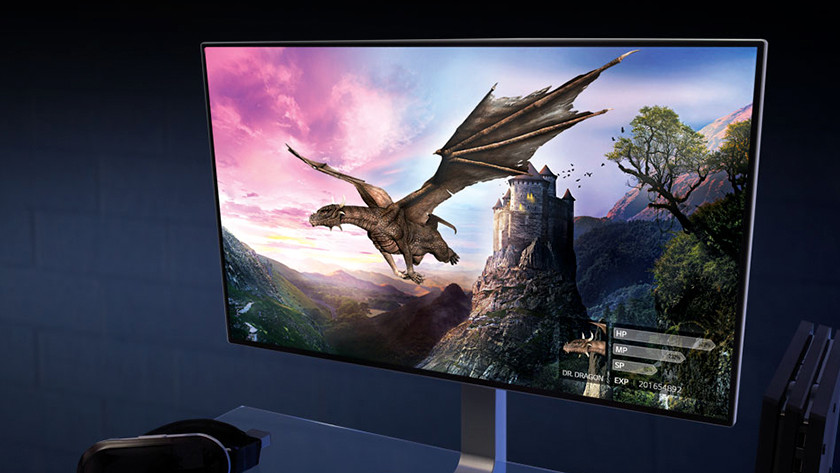 This is where HDR really does its job for me. Modern games look graphically almost photo realistic, but with HDR enabled the game really comes to life. To test HDR I played Mass Effect: Andromeda and Battlefield 1 on the LG 32UD99. Colors are livelier and more detail can be seen in particularly dark and light areas of the game, which comes in handy in the vaults of Mass Effect and the shadowy corners of Fort de Vaux in Battlefield 1. The lighting is not only more lively and more atmospheric, but enemies are easier to see thanks to the better contrast values ​​and thus also a bit easier to hit.
Image editing on an HDR monitor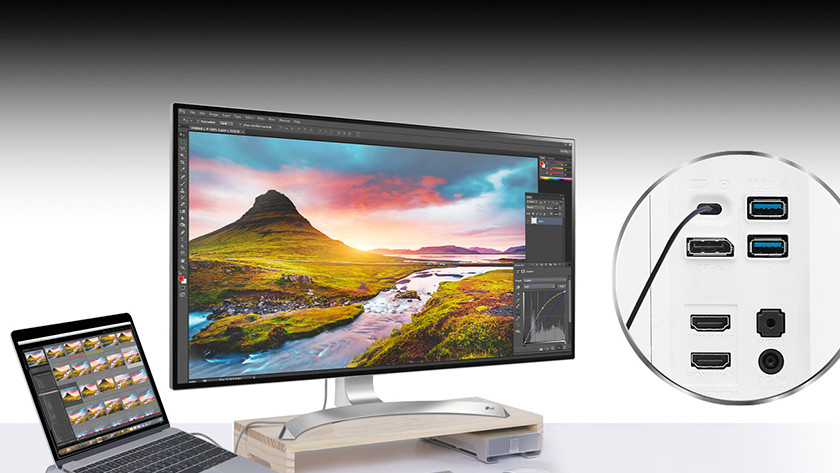 For professional image editing, the LG 32UD99 offers a wide color gamut that meets a variety of professional color standards, including: DCI-P (95%) and Rec 709. The monitor is already calibrated at the factory and comes with a calibration report to the True Color Pro standard . The result? The Coolblue blue on my screen is just Coolblue blue on paper.
Conclusion
The LG 32UD99 proves that HDR monitors are more than a simple gimmick. The high resolution with excellent color and contrast reproduction is an addition to the appropriate content. This is not yet widely available, but major players such as Netflix and new games have already announced that HDR will become widely available in the coming period. Please note that for a monitor with a 4K resolution you must have a powerful PC to make everything run smoothly. Do you already have these in the house? Then this monitor is definitely worth its money!