Expert review Netgear Orbi
A strong WiFi network throughout your entire house; that's what Netgear promises with its multi-room WiFi solution Orbi. In this review, I'll be taking a closer look at the Netgear Orbi router and satelliet. Will it really provide WiFi in your entire house, or are these just 2 cleverly connected routers?
---
In short
Multi-room WiFi
|
WiFi speed 450 + 866 + 1,733Mbps
|
MU-MIMO, Parental Controls
You'll have optimal WiFi range everywhere in you house.
The Orbi doesn't look like a router.
Because the satellite and router were paired in the factory, you don't have to go through a complicated setup.
You don't need long network cables.
Orbi is more expensive than your average router.
Orbi is larger than other multi-room WiFi solutions.
The situation before Orbi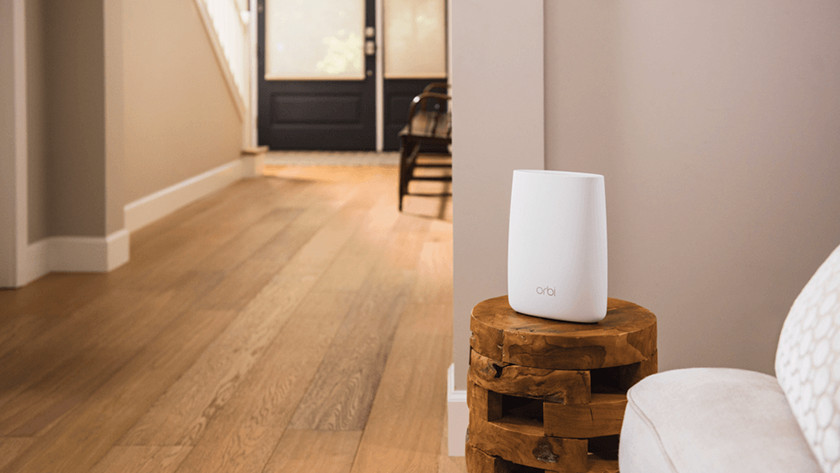 My own router – using optimal settings – gives WiFi coverage throughout our entire home (<100 m2). Omdat Orbi belooft de wifi oplossing te zijn voor huizen tot 370 m2, besloot ik de multiroom wifi oplossing te testen op het netwerk van mijn ouders (>200 m2). With 4 floors and thick walls, you can only create a powerful WiFi network here if you use access points. The router is – unlike the situation in many houses – located on the third floor. The second and third floor are the main residential floors; the first floor and basement are for storage. The floor where the router is located usually has 100% reception. One floor below, there's already a blind spot that covers half the living room. At the dinner table there, WiFi reception is already cut in half. Another floor down, reception is less than a quarter and in the bakery basement below the house, you might receive a single message if you stand on 1 leg. Realistically, it's a digital no-man's land, until Orbi.
The installation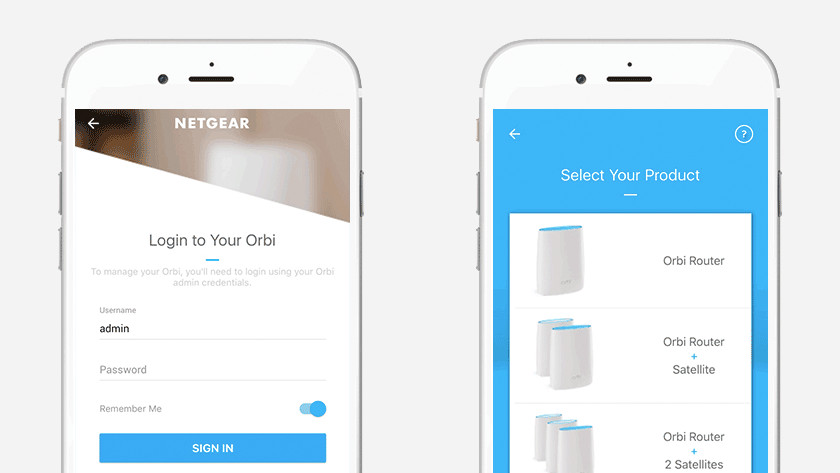 Because the router and satellite have already been paired in the factory, setup is very easy. After I turned off the modem/router's WiFi, I connected the Orbi to the modem. Next, I plugged in the modem and Orbi router to AC power and the Orbi started it's light show as it went through its setup. After a minute, the router had established a connection and I could connect the satellite by also plugging it into a socket. The 2 recognized each other right away, which was confirmed by the satellite with an icy blue ring of LED light. Luckily, the light switched off after a while, otherwise it would serve well as a night light.
WiFi everywhere with Orbi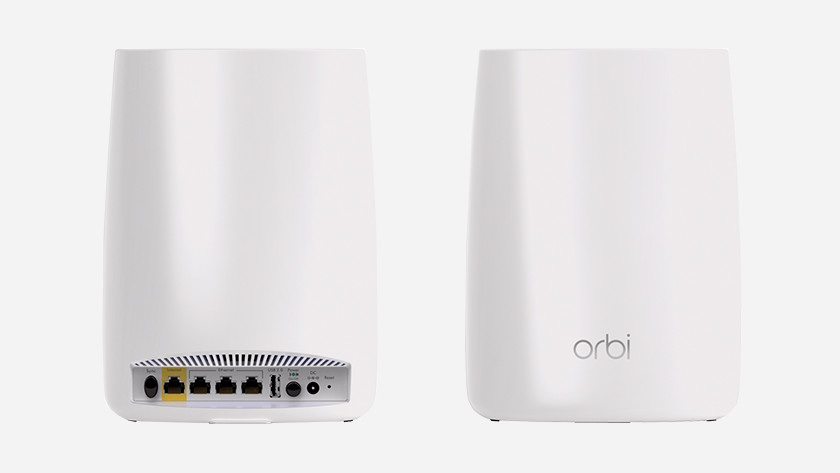 I don't have WiFi issues anywhere in my house with the Orbi network. Now, the dining table is a great place for a video call and I can easily watch a livestream on the ground floor. With the set placed on the second and third floor, I still get full WiFi speed in the basement.
Conclusion
The Netgear Orbi multi-room WiFi solution is definitely more than just 2 cleverly connected routers. The system has been designed to give you a powerful WiFi signal everywhere in your house. Even 50 meters from the house, I could still connect to the network. The price is a bit on the high end, but it does solve all your home WiFi troubles in one go. There's a myth that you'll need a more expensive ISP subscription to get a powerful WiFi network in your entire house. I think you only need a good way to distribute the signal. I suggest investing in a system like Orbi that can provide a powerful WiFi network throughout your house instead of getting a more expensive internet subscription.
Did this help you?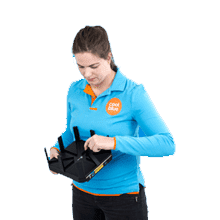 Article by: