Expert review of the Samsung Galaxy A3 (2017)
After 3 years, Samsung launched the successor of the Samsung Galaxy A3 in 2017. How does the Samsung Galaxy A3 (2017) differ from the rest? I tested the device for a week. We no longer sell the device. Do you want a device that looks like this? The Samsung Galaxy A40 is a newer device with similar specifications.
Samsung Galaxy A40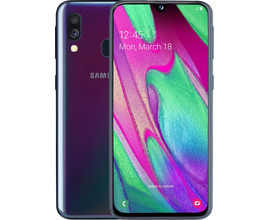 64GB storage capacity
5.9-inch Full HD+ screen
Android 9.0 Pie
With the 16 and 5-megapixel dual camera, you can sharply capture every moment.
Thanks to the quick-charge function, the battery recharges quickly.
Thanks to the dual SIM, you can be reached at 2 phone numbers.
Due to the smaller battery, the A40 lasts less than the Samsung Galaxy A50.
Out of the box
Hallo Samsung Galaxy S7! Oh nee, het is een Samsung Galaxy A3. Ik ben vast niet de eerste en zeker ook niet de laatste die dit denkt. Het design van de S7 is duidelijk doorgetrokken naar de A3. Is dit verkeerd? Nee, het is een mooi design. Maar de nieuwigheid is er wel een beetje vanaf. Neemt niet weg dat het toestel erg prettig aanvoelt. De voor- en achterkant zijn van glas, maar dat is moeilijk te zien. Al met al is het toestel mooi afgewerkt.
Screen: 4.7 inch HD Super AMOLED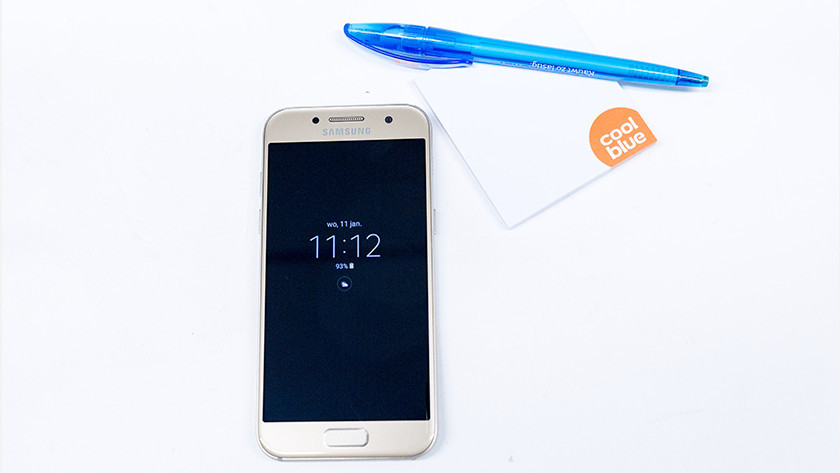 Mixed feelings at the screen. Beforehand, I was not impressed by the fact that the A3 has 'only' an HD screen (720 x 1280 pixels). Once in use, this does not appear to be very problematic. Sure, it can be sharper, but it's just a good screen. And Super AMOLED. So Samsung always has built-in: if you are not using the device, the screen shows the date, time, battery percentage and your last messages. Very handy! In short, despite the not too high resolution, the screen on the Samsung Galaxy A3 (2017) is a great screen.
8 megapixel selfie camera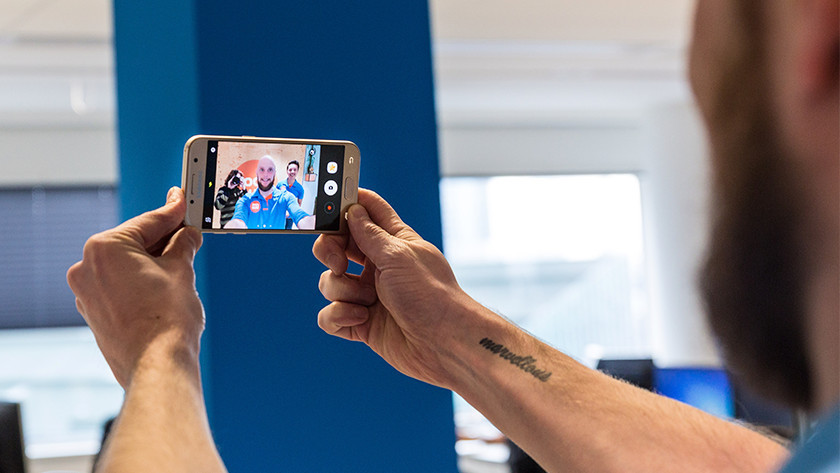 Do you like selfies, then the Samsung Galaxy A3 (2017) with its 8 megapixel selfie camera is highly recommended. For a selfie camera this is a very high resolution. Selfies are therefore almost as sharp and detailed as photographs taken with the rear camera. Are you worried that your bags are too visible, like me? Then you can use the 'skin color' function. Put it on position 8 and your skin looks as smooth and tight as the face of Marijke Helwegen. That it looks a bit unnatural, you just have to go on the bargain.
Waterproof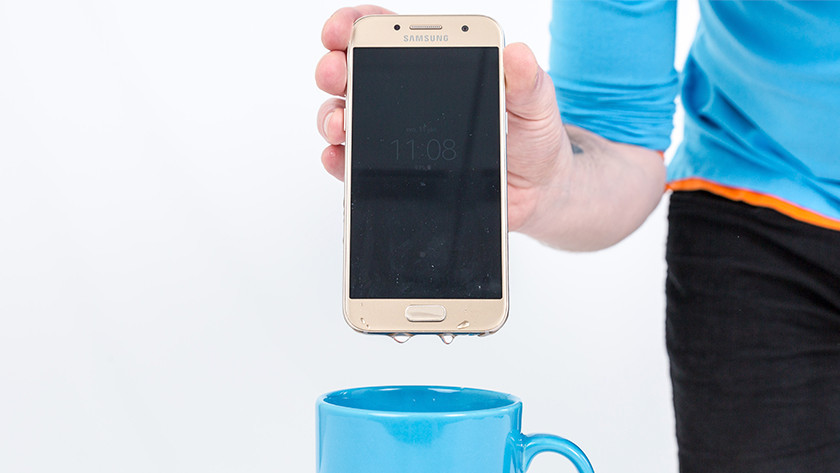 De Samsung Galaxy A3 (2017) is stof- en waterdicht. Hij heeft een IP68 classificatie. Dit wil zeggen dat het toestel maximaal 30 minuten tot 1,5 meter diep ondergedompeld kan worden. Goed nieuws voor wie zijn toestel wel eens in het toilet laat vallen. Of voor wie het niet kan laten in de regen dat ene telefoontje te beantwoorden. Ook stof dringt niet zomaar je telefoon binnen. Kortom, de Samsung Galaxy A3 (2017) is goed beschermd tegen de elementen.
Sample photos
Outdoor photo

Indoor photo

Selfie

Picture taken in the dark
Conclusion
The Samsung Galaxy A3 (2017) is a great device. It is easy to handle, it is compact, looks good and works smoothly. I myself am not a fan of how Samsung Android shows on their phones. But that is personal and you can adjust. The Always-on screen is very handy. At a glance you can see the time and your latest notifications. The water resistance is handy and the selfie camera is exceptional. The only thing that made it even better is a flash on the front.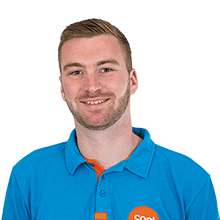 Article by: