Specialists review of the Sonos Play: 1
The Sonos Play: 1 has grown into an iconic multiroom speaker in recent years. That is why I was immediately enthusiastic when I got the chance to test it extensively. I was not only curious about the sound quality, but also about the app and playback possibilities. Is this speaker really as user-friendly as many people claim? On this page you can read my findings.
In short
The installation of the speaker is quick and easy.
Playing back songs and creating playlists via the app is easy.
Clear treble and vocals.
Despite its compact size, the bass is audible.
Thanks to the splash proof design, the speaker is suitable for use in the bathroom.
You can't connect your playback devices with a 3.5mm AUX cable.
You need extra equipment in order to connect your speaker to the TV.
First impression
When I unboxed the speaker, it was heavier than I expected. This certainly isn't bad, though. A lightweight speaker is more prone to vibrations, which leads to a loss in audio quality. On top, there are buttons that let you pause the music or adjust the volume. The rest of the controls are operated via the app. In addition to a power cable, a network is included. If you connect the speaker your home network via WiFi, you won't need this cable.
Specifications at a glance: installation
Installing the speaker was easy as pie. All you need to do is connect the speaker to a socket and download the Controller app on your smartphone or tablet. This app guides you through an easy installation procedure. Each step is clearly explained with help of images. All in all, it cost me about 10 minutes to fully set up the speaker.
Highlighted specifications: the app
After the installation was complete, I was immediately given access to different playback option. TuneIn was featured in the list of available music services, for example. This lets you listen to radio via the Internet. I could hardly wait to start streaming music via Spotify, as this is my most frequently used source of music. After I had added the service and entered my log in credentials, I was directly given access to my playlists. Within a couple of minutes I was browsing my music and adding songs to the queue.
Specifications highlighted: sound
For a speaker of this size, I'm highly positive about the sound quality. I played back Massive Attack's Unfinished Symphony in order to test the bass and high frequencies. Especially the vocals and sounded clear. The bass was audible, but not very defined. Still, I thought it was quite the feat for such a small speaker to produce a reasonable bass. I did notice that mean tones quickly faded into the background. This sometimes led to the loss of subtle samples and effects.
Highlighted specifications: connectivity
Due to the lack of audio inputs, the speaker is only suitable for streaming. For example, you can not connect it to a MP3 player via a 3.5 mm cable. I would have liked to have the speaker connected to my TV, but unfortunately that was not possible. For this you first have to connect a Playbar, Playbase or Connect to the TV and then link it wirelessly to the Play: 1. The other connection options work through the app. So you make a multiroom system or stereo pair with 2 speakers.
Specifications highlighted: suitable for different rooms
Due to the splash-proof design the speaker is suitable for your bathroom. It is especially this kind of small spaces in which the sound comes into its own. The speaker is not powerful enough to fill a large room. If you are looking for a speaker for your living room, you better go for a Play: 3 or Play: 5. I see the Play: 1 primarily as a useful speaker for an extra room, such as a bedroom or kitchen.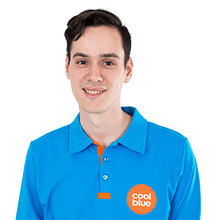 Article by: