Expert review Fastrider Traffic
Do you like to go shopping on your bike or do you walk to work on weekdays? Then you can not do without a user-friendly, sturdy bicycle bag. Think of solid material, easy fixing and safety. The Fastrider Traffic complies with this picture. That is why I subjected this bicycle bag - in a few and a double variant - to a bicycle test in the city.
Material & content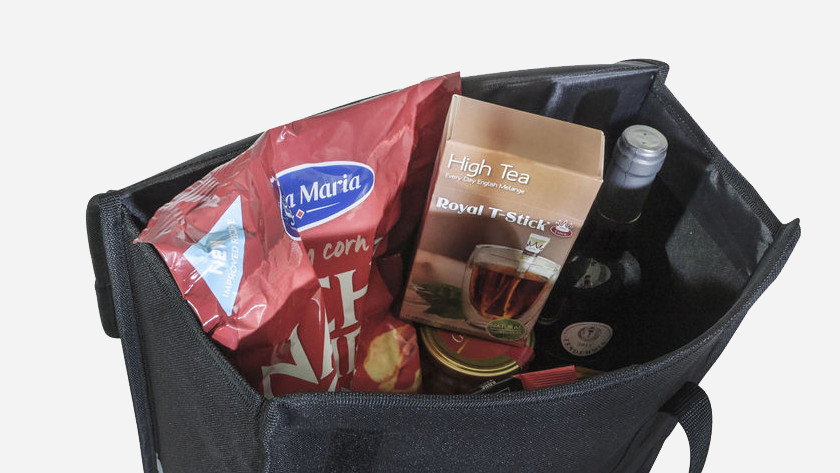 The Fastrider Traffic is available in a single and double version. The single variant has a capacity of 17.5 liters. This makes it very suitable for a quick message at the mall around the corner. The double Fastrider Traffic consists of 2 bags with a capacity of 40 liters. This gives you enough space to carry your laptop bag and working documents. You also easily distribute groceries for a few days over the 2 panniers. The Fastrider Traffic is also equipped with sturdy bottom plates so that your items are firmly and stably in the bags. Both models of the Fastrider are made of polyester and splashproof. My stuff was still dry after a small rain shower. However, do not expect this when it comes out of the sky with baking.
Attachment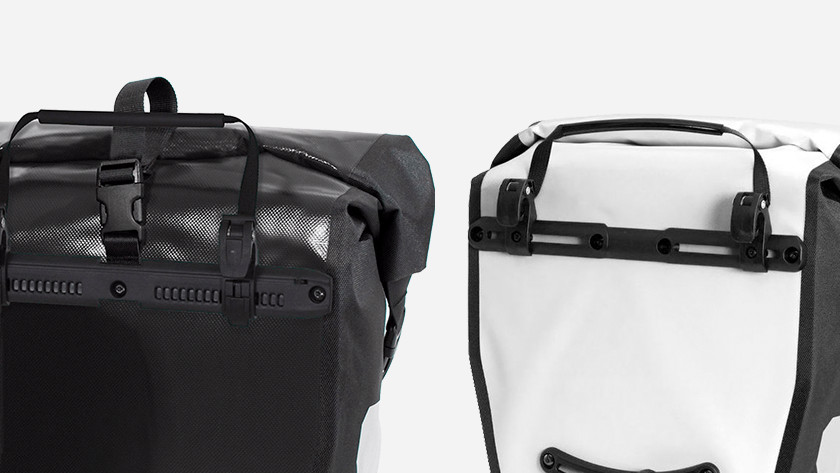 Before I step on the bike I confirm the panniers. That even goes surprisingly easy with 2 left hands. The Fastrider Traffic Shopper (ankle) is easily attached to your luggage carrier with the 2 clamping hooks. Once you have arrived at your destination, you can also take it away in no time. You take him with the handy handle, so that you can easily use your fully loaded bicycle bag as a carrying bag. The double pannier of the Fastrider Traffic, on the other hand, is fastened with fastening belts to your luggage carrier. Because of the size and weight you use the double pannier more like a fixed pannier in contrast to the smaller, single Fastrider Traffic.
Safety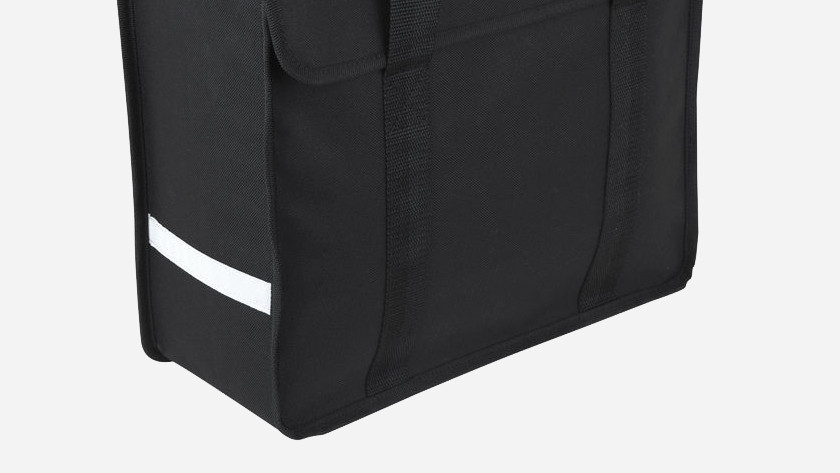 Safety has also been thought about with both models of the Fastrider Traffic. The bags are provided with reflective stripes on the back. With that you are clearly visible to the rest of the traffic when it is dark or when it starts to shine. You also use the double pannier in combination with a spacer. Because of this, the bag never comes between your spokes. What also stands out, are the convenient recesses on the back and top of the pannier. This means you will not be bothered by the bag and you will effortlessly use your rear light and straps.
Conclusion
The Fastrider Traffic is a user-friendly, sturdy and safe bicycle bag for daily use. The single Fastrider Traffic is best suited for a quick, small message. It stands out because you can also easily disconnect it from your luggage carrier and use it as a carrying bag. The double pannier lends itself, with its large content, to storing messages for a few days. You can also easily take your work documents and laptop to work.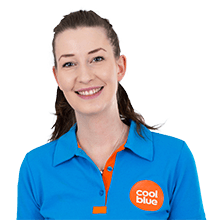 Article by: