A gas barbecue or an electric barbecue?
Do you go for a barbecue on gas or electricity, then you choose at least for a barbecue that is fast on temperature and relatively easy to use. Nevertheless, the 2 types of barbecues differ from each other. I tell you in this article the advantages and disadvantages by type of barbecue so your choice for a gas barbecue or electric barbecue easier.
---
What type of barbecue do you choose?
| | | Gas | Electric |
| --- | --- | --- | --- |
| | Smoke while barbecuing is very annoying to you. | No | Yes |
| | You want to grill in places without an outlet nearby. | Yes | No |
| | Preferably no recurring costs for gas bottles. | No | Yes |
| | You prefer not to use gas bottles and hoses. | No | Yes |
| | You want to prepare all sorts of different dishes. | Yes | No |
How do you want to start the barbecue?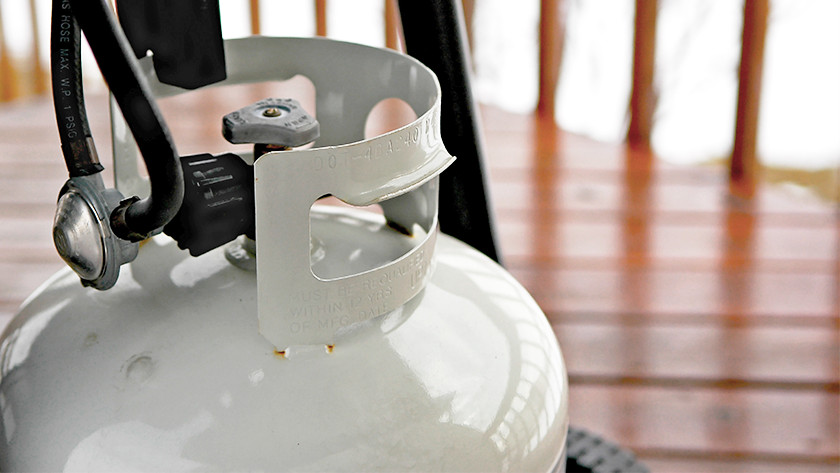 Regularly replace the gas bottle for your gas barbecue
You can switch on most gas barbecues by pressing a button. You will have to connect a gas bottle to the barbecue first, but after you've done it a few times, it won't take more than 5 minutes. A gas bottle will last you for a number of barbecues, but in the long run you'll have to replace it. Replacing a gas bottle is hard work, and you have to pay for a new bottle. Barbecuing on a gas barbecue requires more preparation and money than an electric one.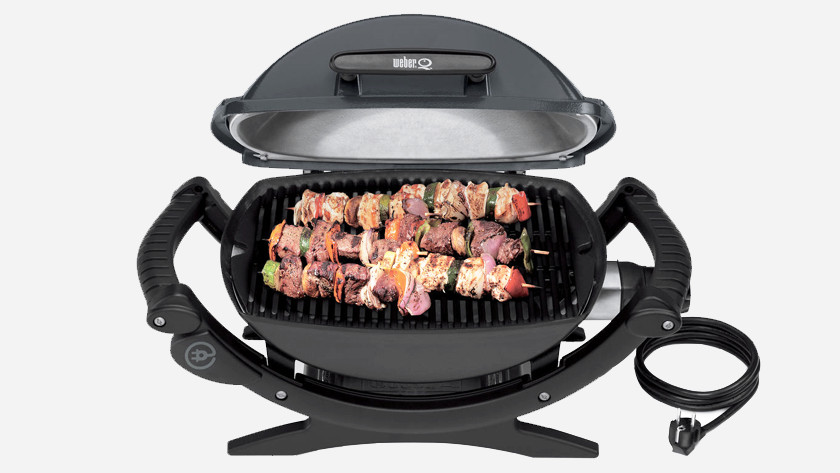 Provide an outlet nearby for electricity
With an electric barbecue preparation takes little time. Moreover, you do not always have to buy a new gas bottle. You simply plug in the plug and switch on the barbecue with the rotary knob. However, there must be an outlet in the area to get the electric barbecue working. In the back of the garden, barbecuing is not really an option, provided you want to start with long-length extension cords.
What and where do you want to grill?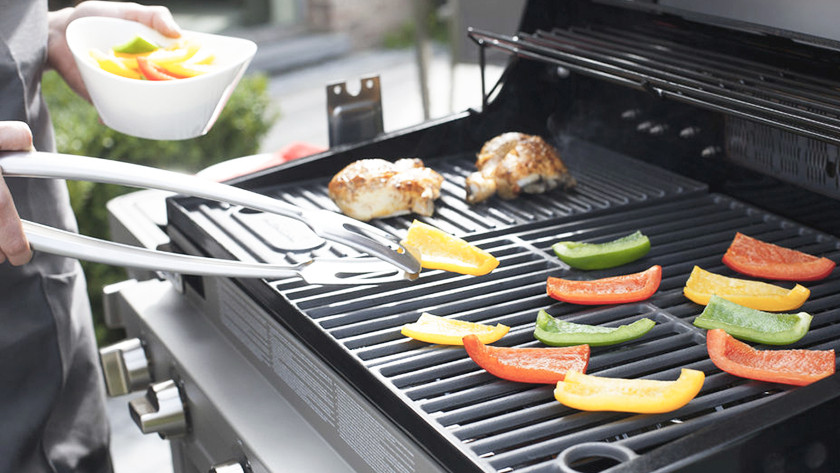 Prepare many different dishes on gas
A gas barbecue is like a gas stove. You can prepare all sorts of different dishes. If you're going for an outdoor kitchen, the possibilities are endless. By adjusting the buttons on a gas barbecue, you can make the fire (and thus the temperature) higher or lower. The more independent burners you have on your gas barbecue, the more accurately you can determine the temperature. This makes gas barbecues suitable to prepare large roasts, but pizzas or mini pancakes are also an option.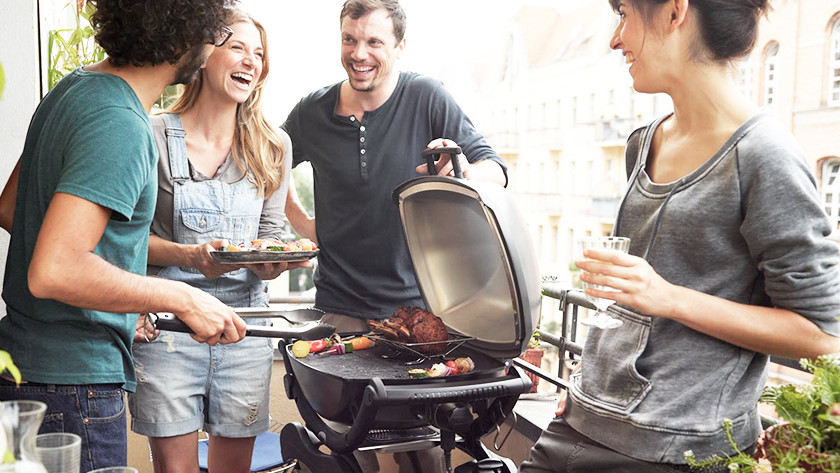 Electric barbecue on a balcony
Electric barbecues are usually quite compact. Because of this the preparation of large roasts on the bbq is not the intention. You also do not quickly go outside the box on an electric barbecue when it comes to the dishes. Making pizza is not really a good idea on the electric barbecue. It is the ideal type of barbecue for your balcony. Not only because of the compact size, but also because there is little to no smoke coming from the barbecue. A VVE or landlord with strict barbecue regulations will be happy with that.
The best one for you?
If you live in an apartment complex where strict rules apply to barbecuing, you're often stuck with an electric barbecue. The gas barbecue, like its electric brother, is ready to use quickly, but isn't always allowed on balconies. Do you have a garden? A gas barbecue is a good choice, because you don't need an outlet and the grill options are often more extensive. You will occasionally have to buy a new gas bottle, though.
Did this help you?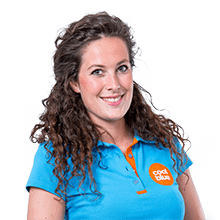 Article by: