How do you maintain your De'Longhi coffee machine?
If you want to enjoy your De'Longhi coffee machine for a long time, it's important you take good care of it. In most cases, overdue maintenance is the main cause of defects and errors. In this article, you can read which parts you need to clean, so you can guarantee the hygiene and the lifespan of the machine.
---
The maintenance in short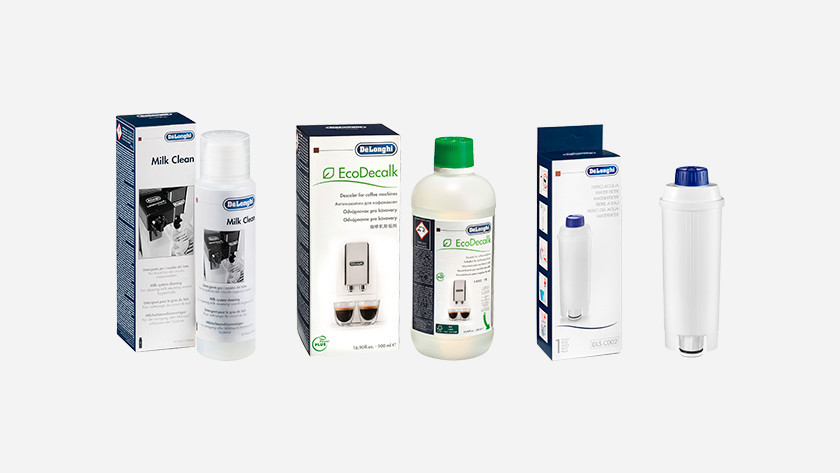 There are a number of parts you need to clean to keep your De'Longhi fully automatic coffee machine in good condition. In short, maintenance consists of these 4 tasks:
Rinse the milk system (every day) and clean it (every week)
Clean the brew group (every week)
Replace water filter (every 2 months)
Descale pipes (every 4 months)
Clean the milk system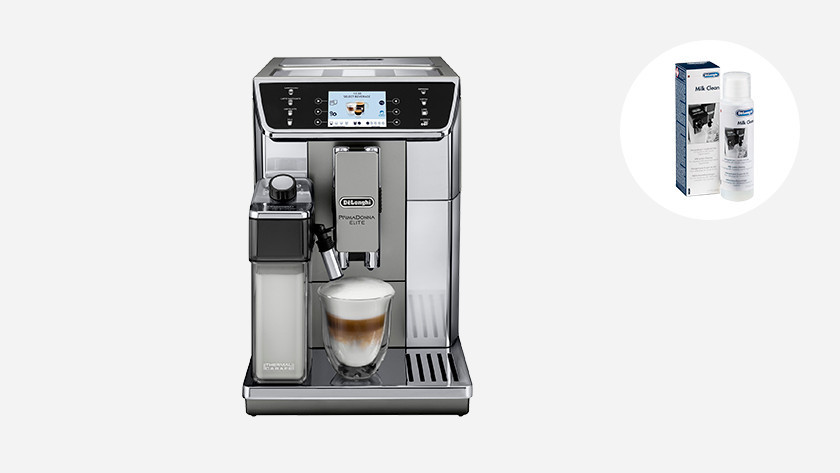 Milk residues left behind in your coffee machine cause nasty bacteria. It starts to smell and before you know it, mold will form. That is why you should rinse the milk system after every brew. In addition, it's important to thoroughly clean the milk system every week with milk system cleaner. To do this, switch on the automatic cleaning program via the menu on the display of your device.
Required: De'Longhi Milk Cleaner 250ml
Clean the brew group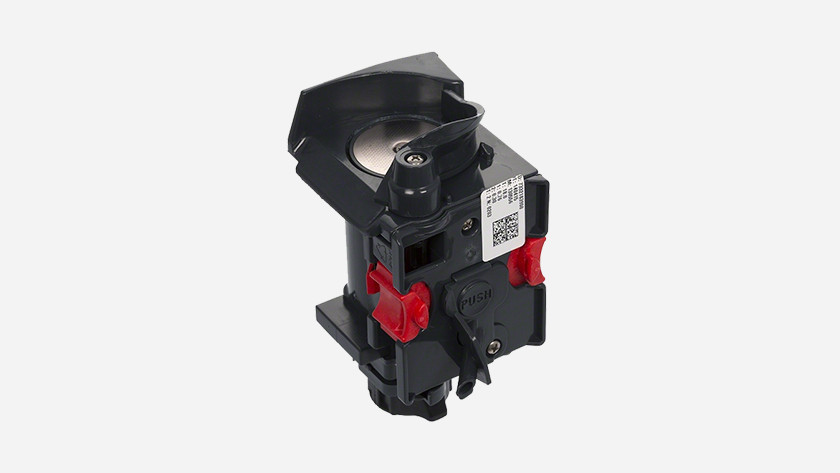 You have to clean the brew group of your De'Longhi coffee machine every week. You can do this by removing the brew group from the machine and rinsing it thoroughly under the faucet with lukewarm water. Don't use any detergent, as it's not good for the brew group. You should also clean the area where you removed the brew group. You'll notice that a lot of coffee residue is left behind. The easiest way is to carefully use a vacuum.
Replace the water filter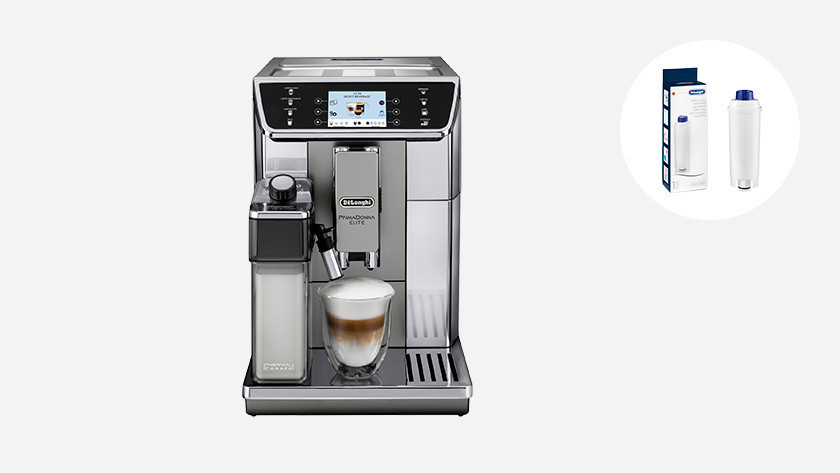 Limescale is killing for your coffee machine; the pipes become clogged, the risk of malfunctions increases, and the coffee taste deteriorates. That is why it's important to place a water filter in the water tank. With this, you'll filter lime, lead, and other particles from the tap water. This prevents limescale, and the coffee taste will also improve.
Required: De'Longhi Water Filter
Descale the pipes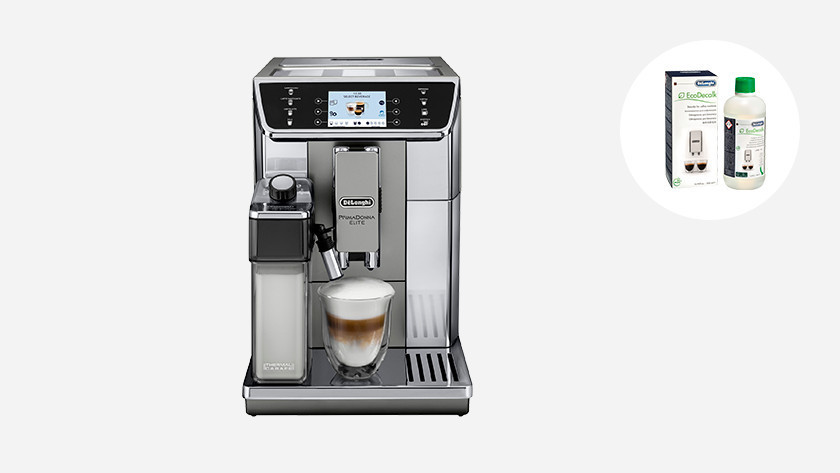 In addition to using a water filter, you must also descale the coffee machine. The water filter doesn't stop all the lime. How often you do this depends on the water hardness and how often you use the coffee machine. Roughly, you need to do this every 3 months. Most De'Longhi machines will automatically notify you when it's necessary to descale it.
Required: De'Longhi Descaler 500ml
Tip: service at home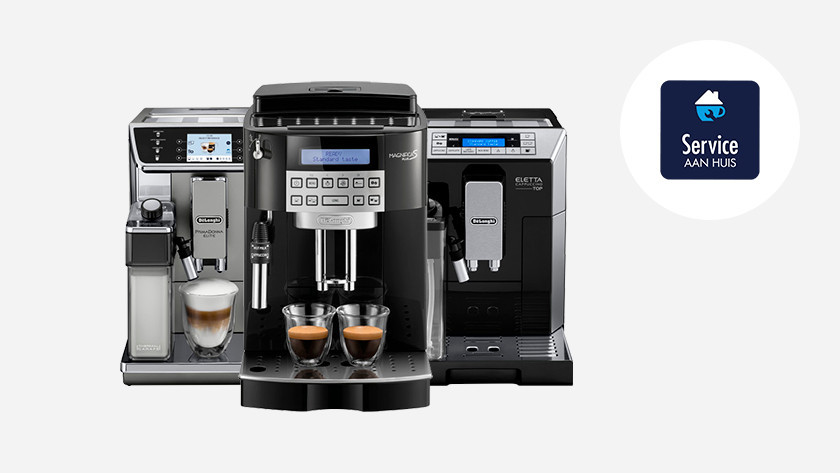 Did something break despite the maintenance you performed? No worries, because De'Longhi will come to your home to repair your coffee machine. This ensures you'll never be without coffee for too long. To prevent defects, you can also have De'Longhi perform extensive maintenance on your machine. You can read exactly how this works here:
Did this help you?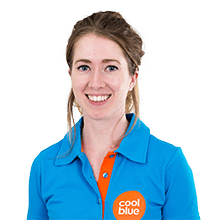 Article by:
Iris
Coffee Machine Expert.