Now available: Kingdom Hearts 3
After the successful first 2 titles on the PlayStation 2 and a whole series of intermediate games, it's now finally time for the full successor within the series: Kingdom Hearts 3 for the PS4. From January 2019 onward, we can wave our keyblades again, so until then, I'll keep you warm with the necessary information and facts.
Kingdom Hearts 3
New Disney worlds to explore, including: Frozen, Wreck-it-Ralph, and Rapunzel.
Finally Kingdom Hearts with PS4 Pro graphics; something different than PS2 images...
The game is fun for children, but also fun and challenging for adults.
It took a while: Kingdom Hearts II came out in 2005.
Just a little longer
Now that the release in January is almost on our doorstep, we're treated to an awesome opening movie. As we are used to at Kingdom Hearts, Hikaru Utada provides the compelling vocals that accompany these images. The editors are in any case completely ready for January 29.
What is Kingdom Hearts 3?
To put it in one sentence: Kingdom Hearts is the love child between Final-fantasy-esque JRPGs and the magical worlds within the Disney Universe. As a keyblade-wielder Sora, you compete with dark forces without heart or soul (the heartless). These heartless are controlled by powerful enemies who want to reach 'Kingdom Hearts', the heart of all worlds, to dominate all worlds and forge a soul for themselves. It's up to you to prevent this.
Disney worlds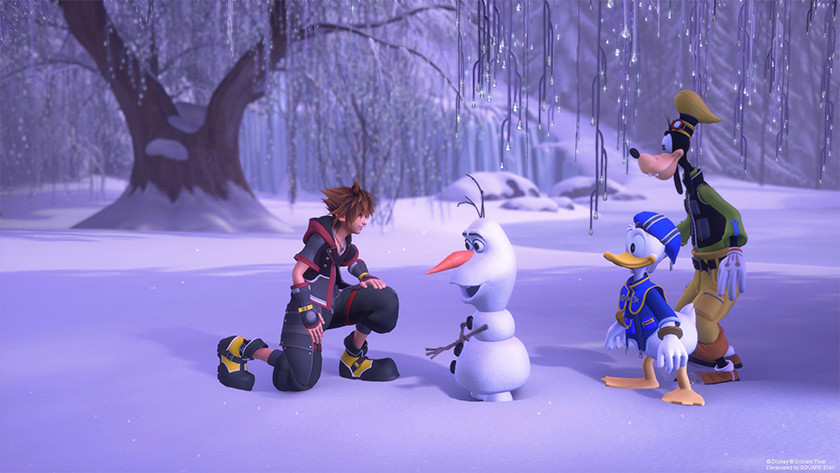 In your quest to save all worlds from destruction, you've already visited a number in KH 1 and 2. Classics such as the world of Winnie the Pooh and The Nightmare will certainly return before Christmas. A number of successful new Disney universes have also been added through the years. Thanks to the trailers, for example, we know we can explore the world of Frozen, Wreck-it-Ralph, and Toy Story. Awesome!
Playing style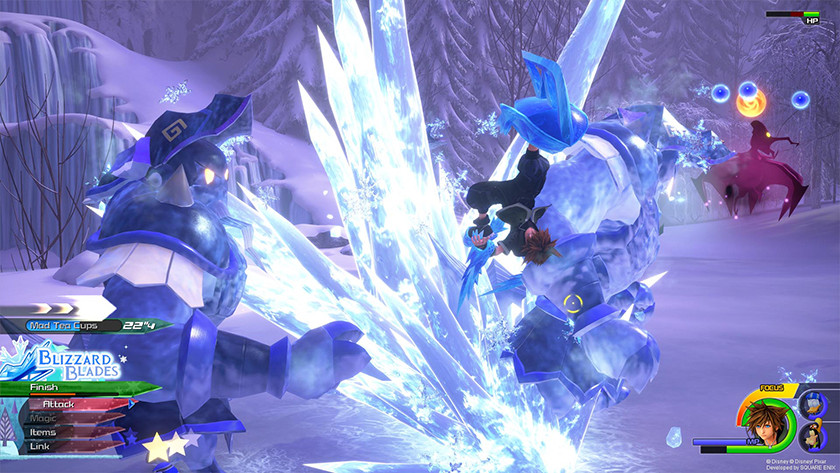 Anyone who's played the older Final Fantasy titles or other classic JRPGs will know how things went in the old days: have your entire party do their thing over and over again. Tactically useful, but a bit boring. With the arrival of Kingdom Hearts that changed, because in Kingdom Hearts, you run, jump, and fight in real time. This makes the gameplay fast, dynamic, and flashy. It's not surprising that a game like Final Fantasy XV has taken over this.