Ordering Samsung Knox
As an employer, you want the guarantee that company data is safe on the phones that employees use both business and private. Samsung Knox offers that guarantee by securing smartphones to hardware level. At Coolblue we give you the choice of 4 Knox solutions to secure and configure your company telephones. Here you can read which solutions they are and how you order them from us.
Samsung Knox: what is it?
Samsung Knox is a Mobile Device Management (MDM) system. With this system you install, manage and secure the smartphones and tablets of your employees. With Knox you give your employees the opportunity to separate private and work on one phone.
Samsung Knox protection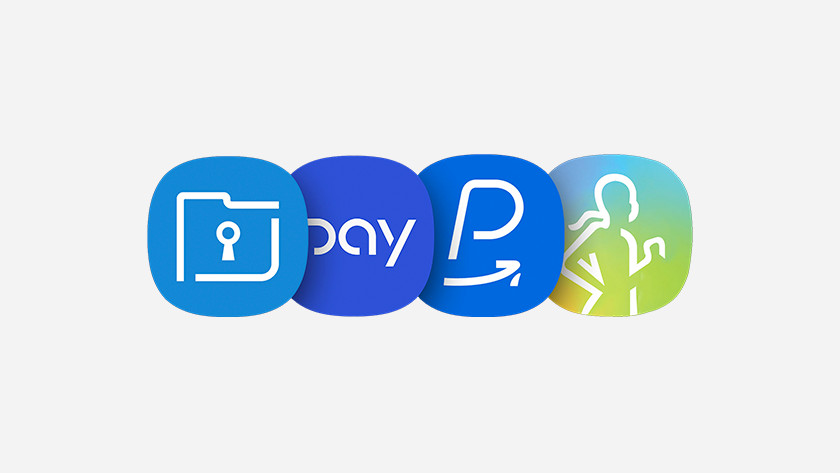 Samsung offers various Knox possibilities to secure the company telephones of your employees. Whichever license you choose, Samsung Knox guarantees protection of applications, software and hardware. The device can be completely split into a private and a work domain. In the private environment, the employee can do what he or she wants, as an employer you have control over the work environment.
Samsung Knox Workspace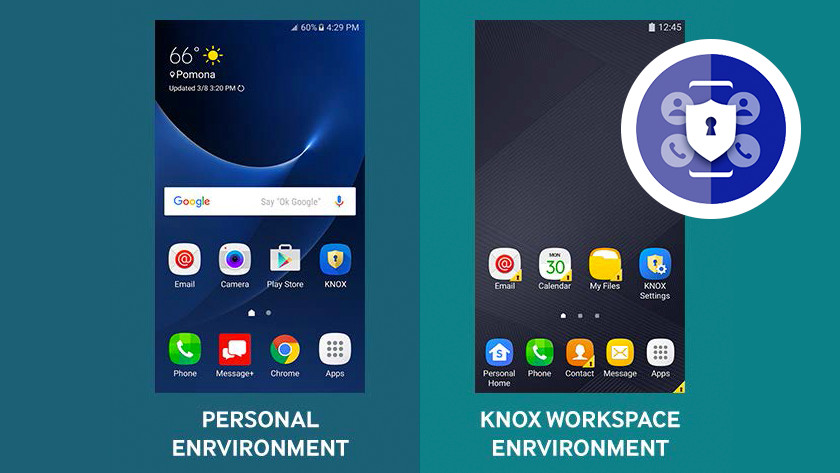 Samsung Knox Workspace is a more extensive version of Knox Premium. This means that you have the same possibilities and the same high level of security as with Knox Premium, with a number of additional functions. This way Knox Workspace gives you access to Knox productivity apps. These are secure apps that can be pre-installed on the phone and can not be removed by employees, such as a calendar, internet browser and e-mail. You download new apps in the secure Knox environment. The IT administrator of your company can also send applications to the smartphones, so that they are put on every company phone.
Samsung Knox Configure Setup & Configure Dynamic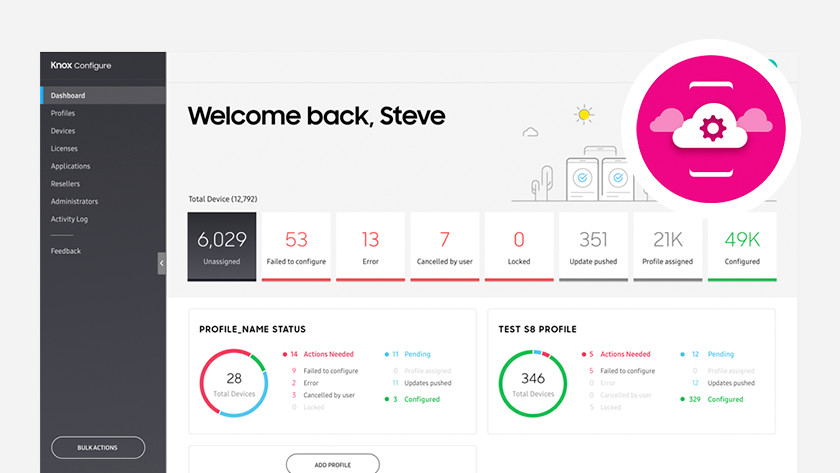 With Knox Configure Setup, you determine how the new telephone of an employee looks like. You remove unnecessary apps and change the start screen to your company logo. Note that you can only set this in Configure Setup before a smartphone is used. Do you want to make adjustments later? Then you have to reset the device completely. As with Configure Setup, Configure Dynamic determines the business appearance of phones. The difference between these licenses is that you can make adjustments later with Configure Dynamic. In addition, you have more options to customize the devices to your preference. You can ban apps, have apps installed and have control over the internet connection options.
Samsung Knox Mobile Enrollment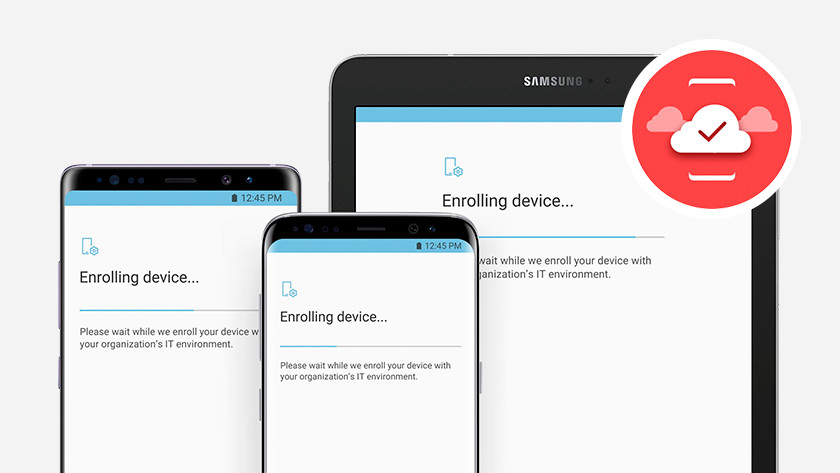 Knox Mobile Enrollment is a free service that allows the IT administrator of your company to roll out the Samsung Knox licenses over a number of devices at the same time. It is also possible to deploy other security systems such as Airwatch or Mobileiron via Mobile Enrollment. Based on IMEI numbers, the new devices are added to the Samsung Knox license that you have purchased. If your employee activates his or her new phone and connects to Wi-Fi, the license is automatically installed. With Knox Mobile Enrollment, your IT administrator saves a lot of time, because devices are pre-installed and the security software can be quickly rolled out to multiple telephones.
Prices
| | Expensive | Price per device |
| --- | --- | --- |
| Knox Premium | 1 or 2 years | € 11.62 per year |
| Knox Workspace | 1 or 2 years | € 41.82 per year |
| Knox Configure Setup | 1 or 2 years | € 6.05 per year |
| Knox Configure Dynamic | 1 or 2 years | € 12.10 per year |
How do I order Samsung Knox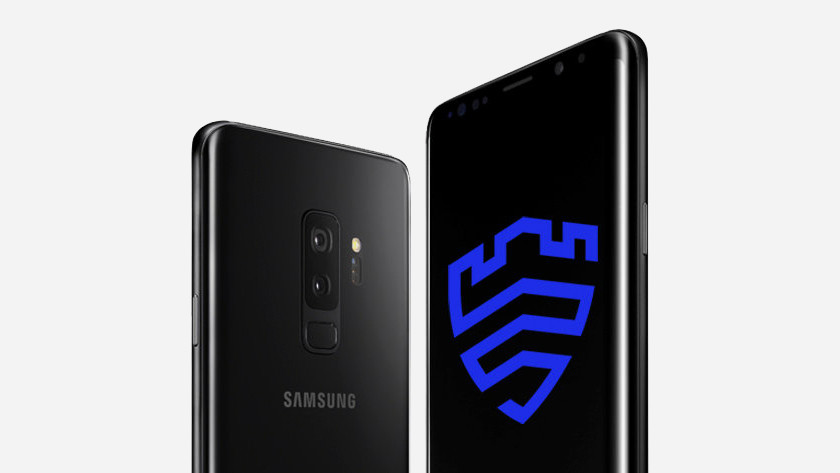 How do I order Samsung Knox? You order Samsung Knox from our business department. Coolblue Zakelijk is ready for you from Monday to Friday from 8 am to 5.30 pm. Ordering Samsung Knox is possible both by telephone and by e-mail.
Phone: 03-8085624 E-mail: knox.zakelijk@coolblue.be