Now available: Call of Duty: Black Ops 4
Dust off your Top Secret Clearance and your reflexes, because it's time for the new Call of Duty: Black Ops 4. Running, shooting, and making tactical use of all the technological gadgets is central in this super fast first person shooter. Do you still have the 360 noscopes in your fingers? In this article, you can read all about it.
Black Ops 4 PS4
Including the new BlackOut Battle Royale mode
New weapons, new maps, and new gadgets
Zombies are back!
What do we know about Call of Duty: BlackOps 4?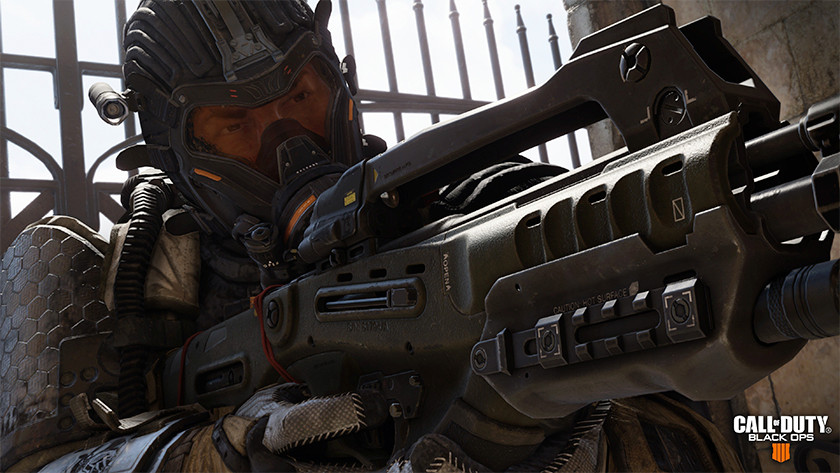 After our adventure in the Second World War, we now go back to the obvious fan favorite: the Black Ops series. And that means going back to the core of CoD with faster gameplay, extensive weapon customization, and modern weaponry, without diving too deep into the Sci-Fi. If Treyarch can live up to that, Black Ops 4 will take a lot of hours off my sleep.
New: BlackOut Battle Royale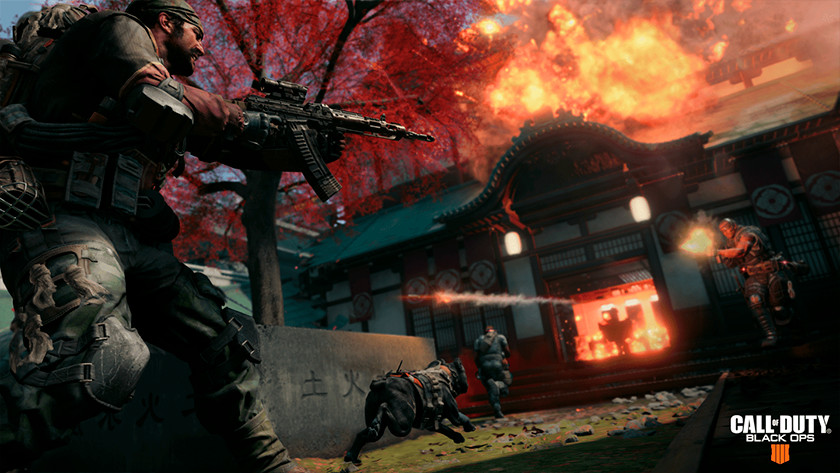 With the BlackOut game mode, Treyarch brings the nerve-racking tension arc from Battle Royale to Call of Duty. You jump out of a Chinook, choose a part of the folder where the loot appears to be juiciest and you dive into it. The map consists of merging areas, made up of both new and classic Call of Duty maps. Because of this, you come across well-known maps like Nuketown while surviving in the diverse landscapes.
PC players are spoiled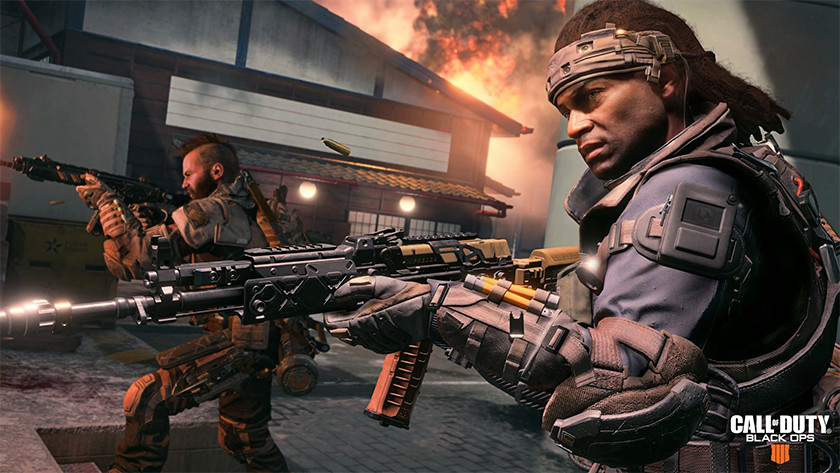 In recent years, Call of Duty has become a console animal. Who doesn't know the classic stereotype of a 13-year-old Call of Duty player, who makes up great stories about your mother via Xbox Live Chat. Fortunately, Black Ops 4 for PC is now released via the stable dedicated server of the Battle.net platform and unlimited FPS, 4K HDR and Multimonitor support are on the menu. So let your roaming gaming PC do its thing.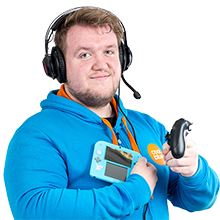 Article by: