Now available: HTC Vive Cosmos
A new member is joining the HTC Vive family: the HTC Vive Cosmos. The Cosmos gets a different look than the HTC Vive and Vive Pro, but that's not all. New controllers are also coming and the Cosmos is intended for the PC, but also for "other platforms". Read all about the Cosmos here.
---
HTC Vive Cosmos
With the new folding system, you can fold the Cosmos when you're not using it, so you no longer have to take it off.
The new tracking system supports 6 degrees of freedom, so your movements are registered even more accurately.
With an adjustable headband with dial, you can put the VR glasses comfortably and firmly on your head.
The Cosmos is only wireless if the HTC Adapter Clip is attached, otherwise you have to attach it to the PC with a cable.
The VR gear requires a PC or laptop with at least one NVIDIA GeForce GTX 1060 video card to function.
More liberty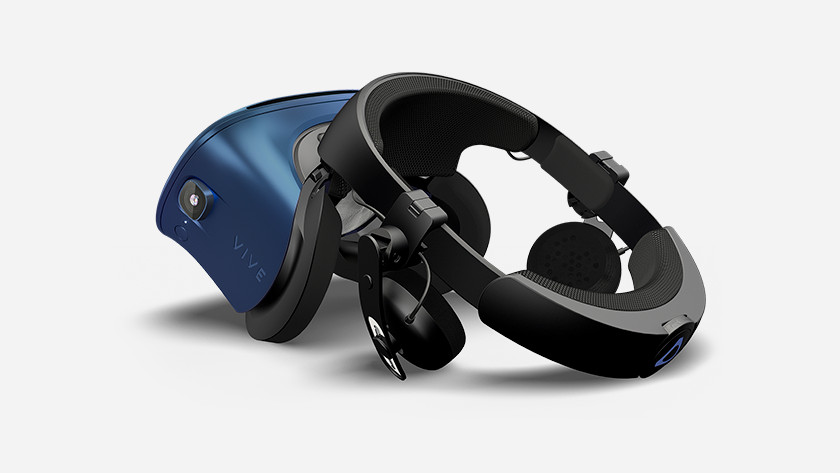 HTC promises more freedom than ever with the Cosmos. Why? Because the Cosmos is immediately ready for use when you take it out of the box. Whereas the Vive and Vive Pro require installation, this is not necessary for this newcomer. The new tracking system must ensure that you can use the Cosmos in every location. Moreover, you're no longer bothered by cables, because it doesn't have any. Furthermore, the Cosmos is suitable for more than just the PC.
Track new way of movement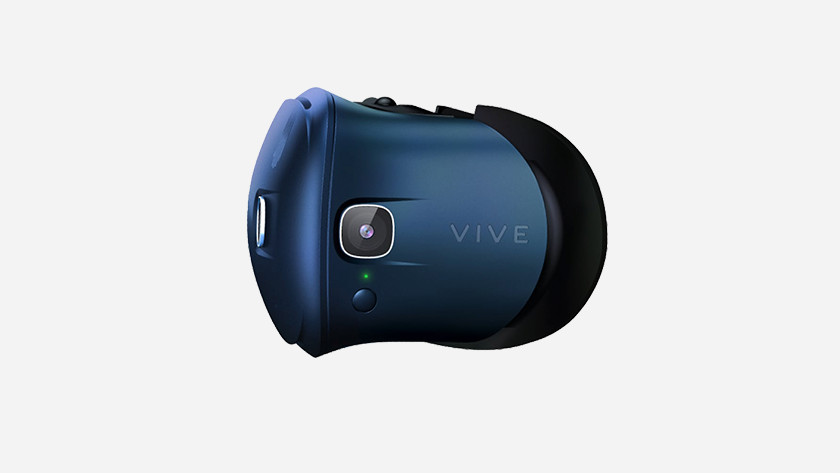 The most important aspect of the Cosmos is of course the new tracking system. The Vive Pro and the original HTC Vive use the SteamVR Lighthouse system, where external platforms are needed for tracking. With the Cosmos, it all works a little differently: there, tracing is done internally. There are 4 cameras on the Cosmos that scan the environment and create 6 degrees of freedom (6DOF). This ensures that you don't have to install the Cosmos first: nice!
New and more comfortable design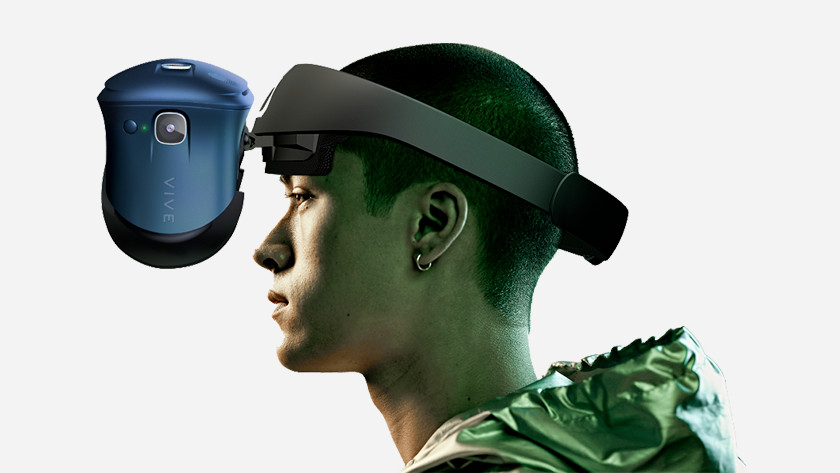 The design has also been renewed. The Cosmos looks totally different than the Vive and Vive Pro. The headband has been adjusted, which is now around your head instead of on top. At least your hair stays in place. Another useful new perk: you can easily fold up the glasses. This way, you can switch between VR and the real world very quickly. This comes in handy when the doorbell rings, for example.
New controllers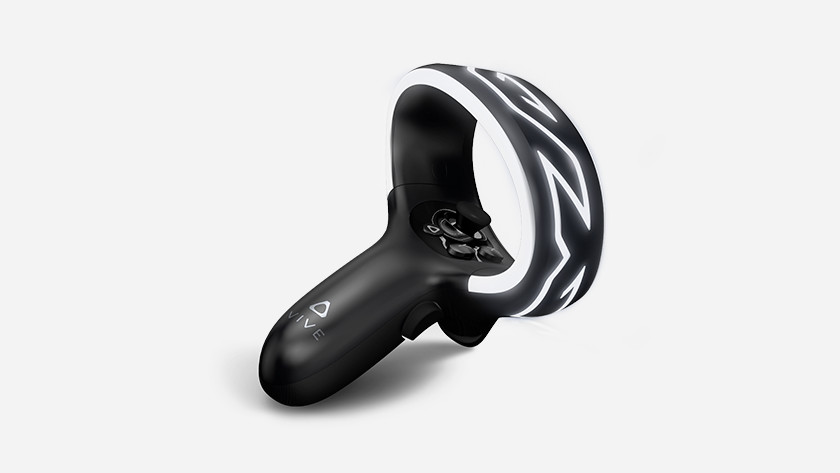 Not only the headband and the screen itself have had an update. The controllers as well. The controllers now look a bit like those of the Oculus Quest. New is the ring that falls over your hand and measures your hand movements in all directions. They work together with the sensors in the Cosmos for smooth operation. There is now also an analog stick on it instead of a trackpad that was on the older controllers.