Available now: HTC Vive Pro
The announcement of the HTC Vive in 2015 made a lot of nerds' dreams come true. Now, the HTC Vive Pro is the second generation of one of the most revolutionary products of the past few years.
---
Available now: HTC Vive Pro pack
The higher 2880x1600 resolution creates a sharper image.
Integrated headset prevents the need for extra cables.
Improved headmount better distributes the weight over your head.
Can't be used wirelessly by default.
What is the HTC Vive Pro?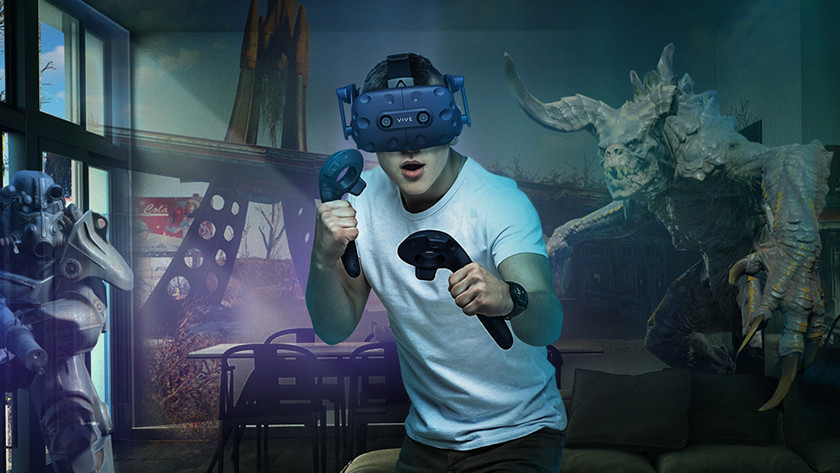 The HTC Vive Pro isn't the rumored HTC Vive 2. It's simply the 2nd generation of the HTC Vive, which remedies the HTC Vive's teething troubles. For instance, the Vive doesn't always feel comfortable, it made some people nauseous, and the resolution was still a little too low. Fortunately, most of these issues have been resolved in the Vive Pro.
Comfort
The Pro's headband's been revised, making it easier to adjust and considerably more comfortable to wear. Where the original headset's weight was mainly on the front, it's now better distributed across your head. This makes it more comfortable to wear for a longer time.
Resolution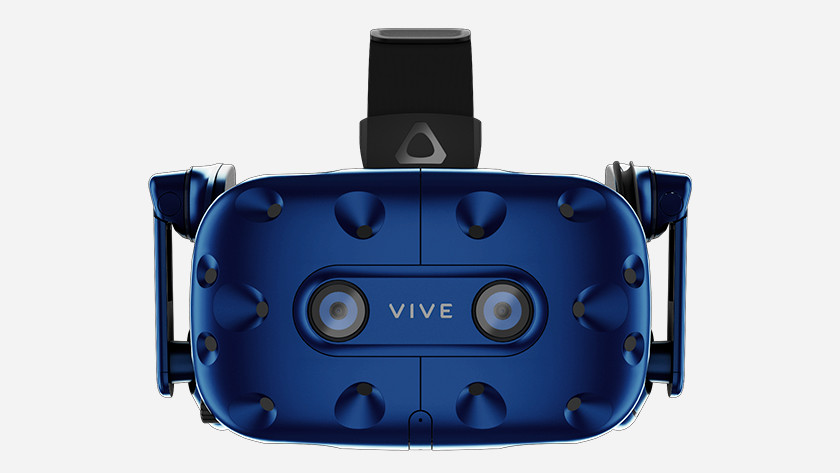 The original HTC Vive had a resolution of 1080x1200 per eye (2160x1200 in total). With the HTC Vive Pro, this resolution's been increased to 1440x1600 per eye (2880x1600 in total), which means the Pro displays about 50% more pixels than the original Vive. This allows for a sharper and more detailed image display. It also partly deals with the problems of distant textures.
Mobility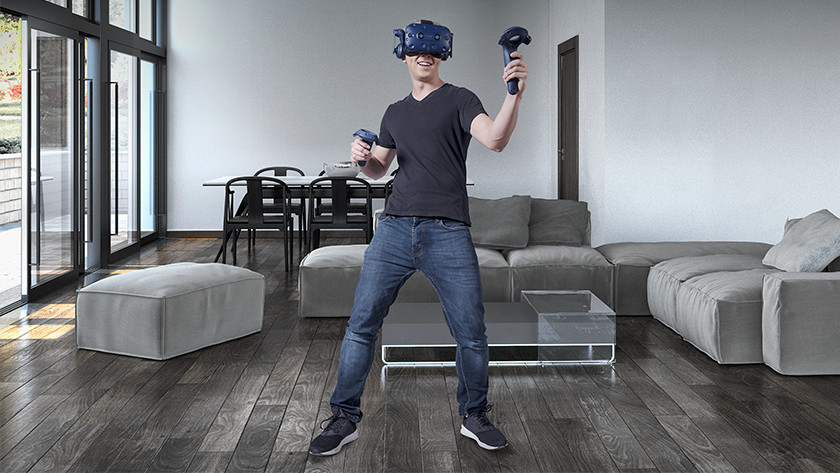 One of the Vive's biggest annoyances is when you're all caught up in the game, while in the meantime you're getting tangled by all the cables in the real world. The Pro partly solves this problem, since the microphone and headphones are already integrated into the headset, for example. HTC has now also developed a wireless receiver for all Vive models, so you can really enjoy complete freedom without any cables.
Conclusion
With the Vive Pro, HTC's solved quite a few of the annoyances of its predecessor. However, because of the relatively high costs of VR gaming and the (still) limited range of AAA games, I can't really recommend the Vive Pro to gamers with a regular Vive yet. But if you're curious about VR and not tied to a tight budget, the Vive Pro with wireless receiver is currently the best way to use VR.