Expert review of the Garmin Fenix 5
At the beginning of 2017 Garmin released the successor of the Fenix ​​3 HR: the Garmin Fenix ​​5. The Fenix ​​5 is available in 3 variants: the Fenix ​​5, 5S and 5X. The watches are currently the most extensive sports watches in the market. In this article I will discuss the new features of the Fenix ​​5 and tell you more about my findings.
---
Garmin Fenix 5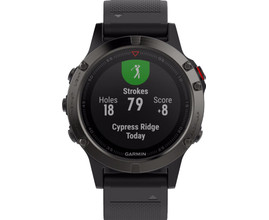 With integrated heart rate sensor
|
With integrated GPS sensor
|
With navigation
Preloaded sport profiles for swimming, running, cycling, golf, rowing, trail running
Built-in barometric altimeter, compass, gyroscope, heart rate sensor, GPS and GLONASS
Wifi and bluetooth to easily transfer training data to Garmin Connect
It is not possible to make calls via the watch
From the box
At first glance, I think the Fenix ​​5 has a robust and mudproof look. This is due to the stainless steel, large watch case. The Fenix ​​5 sports watches are available with a screen of normal glass and sapphire glass. Sapphire is stronger glass that makes you less likely to get scratched. Both variants have been given a larger and clearer screen than the predecessor. The Fenix ​​5 has a watch case with a diameter of 47mm. For my women's wrist, the Fenix ​​5S is more suitable, because it has a smaller watch case (42 mm) and therefore also a smaller watch band. Yet the watch feels a bit heavy. In addition, there is the Fenix ​​5X with a watch case of 51mm. This outdoor version has pre-installed maps and comes with an extra rubber watch strap.
Wifi and bluetooth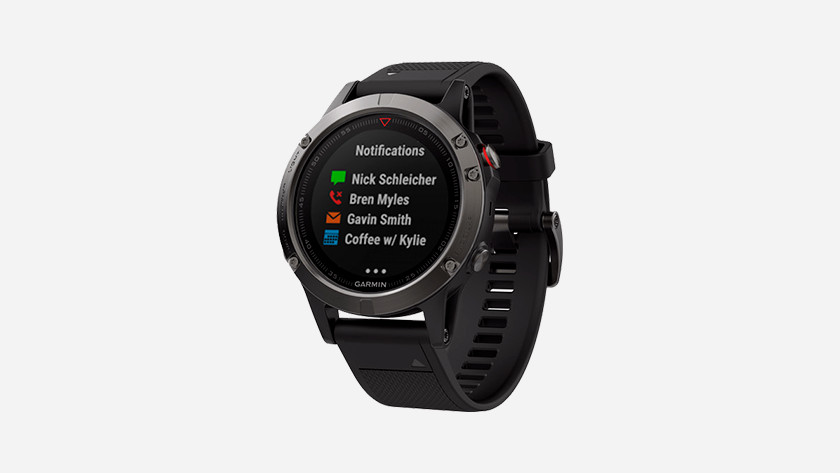 To begin with, there is something that the Fenix ​​5 standard model does not have compared to the Fenix ​​3 HR: built-in Wi-Fi. I find this a drawback, because I found it very useful. Once you were connected to a Wi-Fi network, your training data was automatically shared on Garmin Connect. So you did not have any more trouble with cables. Do you still want wifi? Then choose a Fenix ​​5 Sapphire variant, they still have this. Furthermore, the Fenix ​​5 has bluetooth to connect your smartphone to your watch. As a result, you receive notifications of e-mails or text messages directly on your watch. A new function of the Fenix ​​5 is GroupTrack. With this function you always know where your friends are when you make a trip together.
More sport profiles and options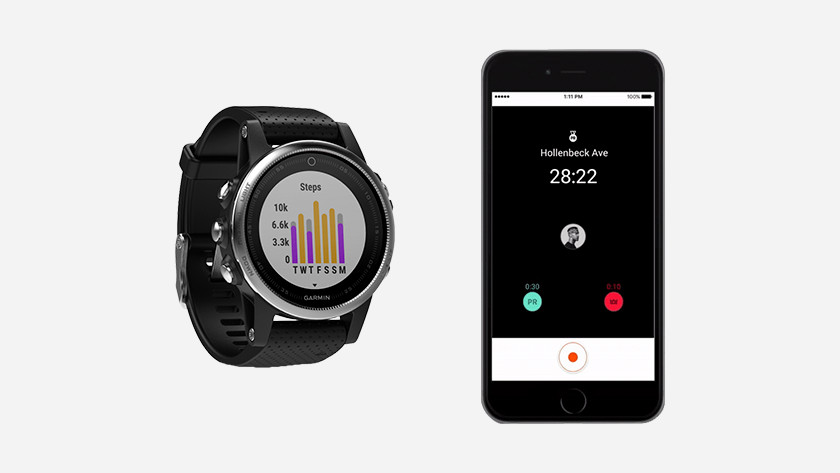 In comparison to the Fenix ​​3, the Fenix ​​5 has even more sport profiles. The advantage of a specific sport profile is that you set which training values ​​you want to see during exercise. Are you going to cycle? Then you also see data from your power sensor or speed sensor during your journey. While swimming, the watch keeps your distance and succeeds even more accurately. In the wave mode, distances to the green are now displayed on your screen. With snowboarding you automatically measure the number of runs. The function set for rowing sports is also extended and includes, in addition to the number of strokes, also the stroke speed and even the distance per stroke.
Trail running and triathlons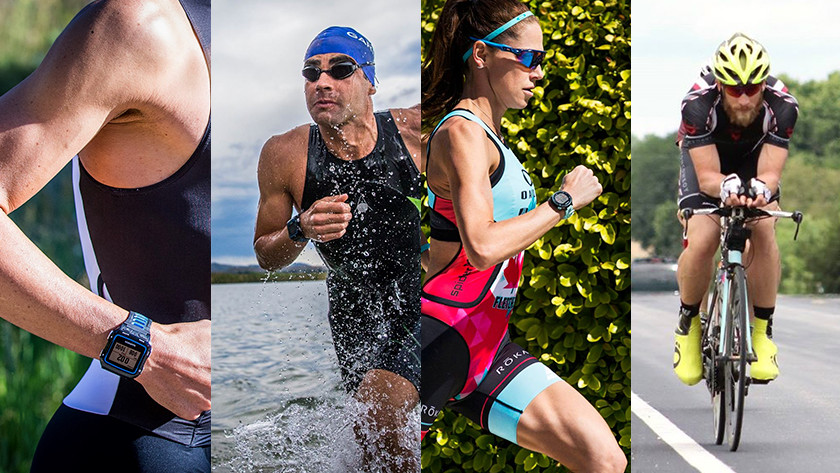 The Fenix ​​5 is ideal for trail running and triathlon. Thanks to the new Auto Run / Climb function, the watch recognizes the difference between climbing and running. When running on a flat surface, you measure your speed and distance. In climbing, on the other hand, your height, cumulative increase and vertical rise are more important. There is also a special profile for triathlons. With one press of a button you switch from one activity to another. Handy if you go cycling, swimming and running in one training. The battery life is important for endurance sports. The Fenix ​​5 will last 24 hours in sports mode and the Fenix ​​5S 14 hours. With both models, an ultra-track mode is possible, where your watch connects less frequently to GPS and you can do so for up to 60 hours with the battery.
Train to a higher level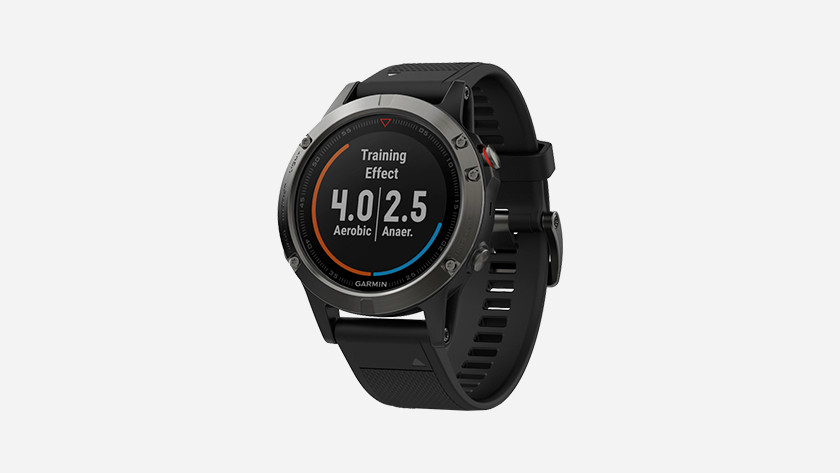 The new Fenix ​​5 Performance Widget measures the maximum amount of oxygen you consume per minute, and calculates your fitness accordingly. The watch with the Race Forecast function can also predict your finish time. Moreover, it calculates how productive your training is and how fast you are making progress. Curious about how fast you are on a route compared to other athletes? With Strava Live Segments you can view rankings and compare your results with others. In addition, after your training you will receive advice about the number of hours you need for recovery.
Conclusion
The Garmin Fenix ​​5 is a sports watch designed for fanatical athletes. If you are a novice or recreational athlete, I think this watch is too high. Not only because of the price, but also because the watch is very advanced. On the other hand, the sports watch is ideal for the adventurer who practices different sports, wants to monitor his progress closely and improve performance.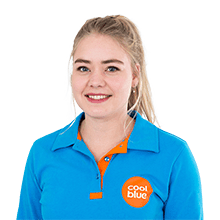 Article by: