What rules does a bike carrier need to follow?
As a cycling enthusiast, you also want to be able to make a nice bike ride further from home. With a bike carrier on the car you can drive without any problems to your favorite bike destination in the Netherlands or abroad. But what legislation on bike carriers do you have to take into account while on the road? In this article you read the most important rules, so that you are well prepared.
License Plate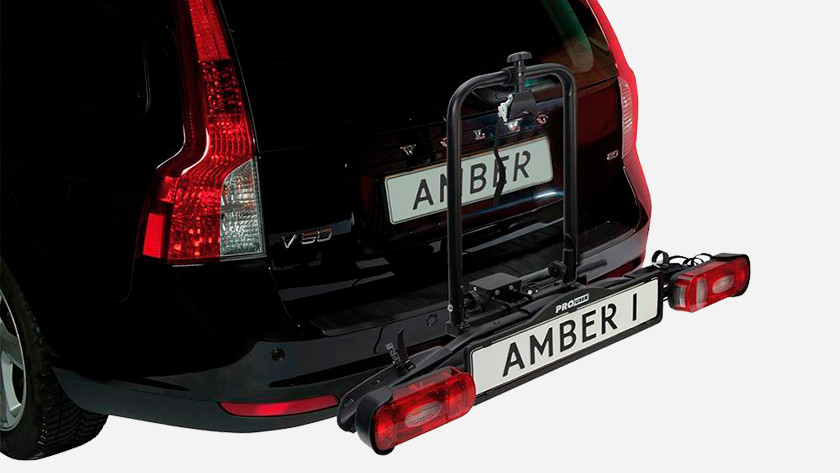 A bicycle carrier on the tow bar or the tailgate usually blocks the view of the car's registration plate. It is then mandatory to attach a white number plate with black letters on the carrier. On this license plate is then just the license plate of the car, which is not fully visible by the bike carrier. Most bike carriers have a special holder where you simply confirm the license plate. Are you going outside the Netherlands? Then a sticker with country code NL is also required. You place the country sticker on a clearly visible spot on the carrier.
Maximum speed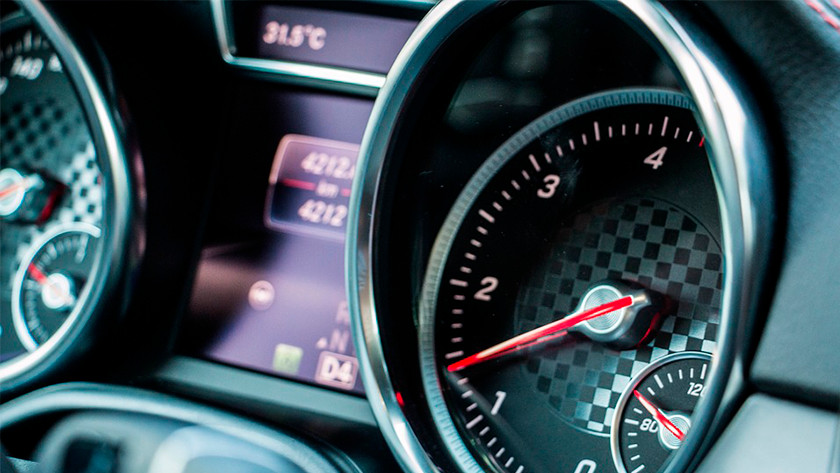 A bike carrier is not seen as a trailer both in the Netherlands and abroad. This means that legally there is no deviating speed limit for driving with a bike carrier on your car. It is therefore no problem to maintain the maximum allowed speed that applies to normal traffic. Before you get in the car, read the manual of your bike carrier carefully. Sometimes a manufacturer advises to keep a lower speed limit. In that case, it is advisable to keep this speed limit in view of road safety.
Lighting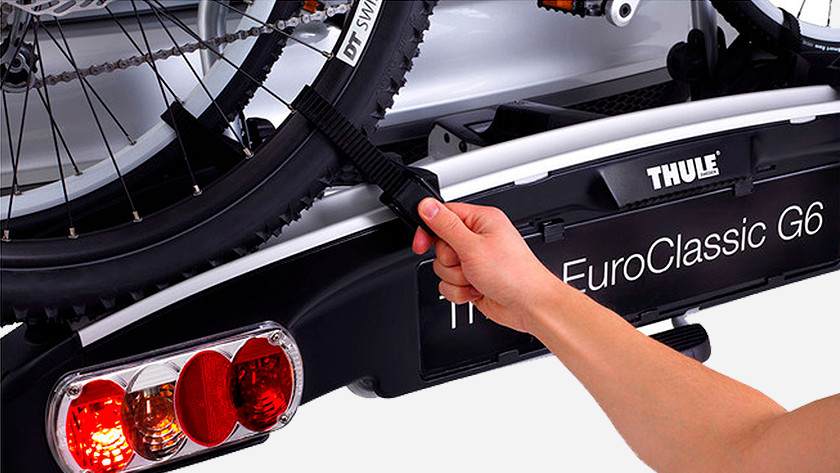 The traffic regulations for lighting on a bike carrier are similar to the rules for a license plate. When the carrier obstructs the view of one or more lamps, an illumination bar on the carrier is mandatory. A lighting bar must meet the standard requirements for car lighting: 2 red tail lights, 2 brake lights, 2 retro-reflectors and 2 direction indicators. The lighting must be fitted at a maximum of 0.5 meters from the widest point of the vehicle. Fog and reversing lights are not mandatory for bike carriers (as opposed to trailers) in the Netherlands.
Size and weight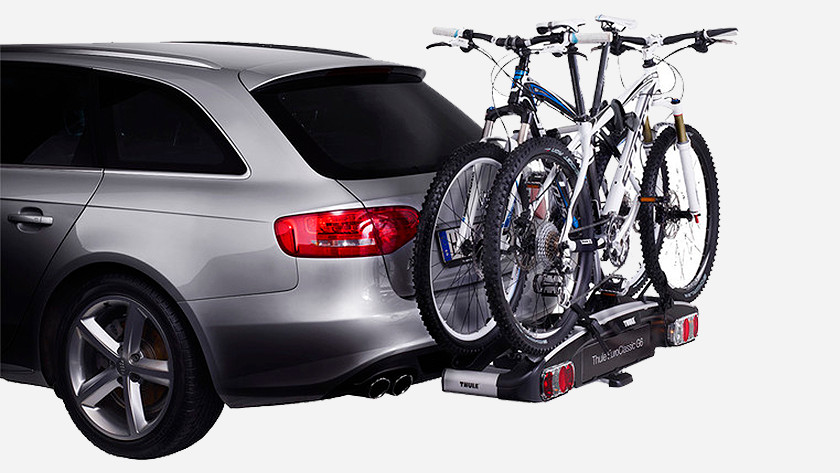 In the Netherlands, the bicycles on a bike carrier may not project more than 20 centimeters at the side of a passenger car. With larger cars, the bikes may not protrude at all. In addition, sharp parts must not protrude in any case.
Choose a bike carrier on the towbar, pay attention to the maximum ball pressure of the towbar. You can find these in the manual of the car. The maximum ball pressure of a passenger car varies between 50 and 75 kilograms. It is prohibited by law to exceed this weight. When you travel with 2 electric bikes, the total weight on the towbar (bikes including carrier) is certainly higher than 50 kg. Please read our article about bike carriers for electric bikes.
Additional rules abroad
Most rules concerning bike carriers are comparable to Dutch legislation in Europe. Nevertheless, there are some important differences. Because we regularly check the use of bike carriers abroad, we set out some rules for you here:
Overview of rules
| | Country | Width | Reflective sign | Back length |
| --- | --- | --- | --- | --- |
| | Belgium | - | - | - |
| | Germany | Total width may not exceed 2.55 meters | - | Loading may protrude up to 1.5 meters |
| | France | Total width may not exceed 2.55 meters | - | Loading may protrude up to 3 meters |
| | Italy | Bicycles and carrier may not be wider than the car | Reflective sign with 5 diagonal stripes required | mandatory \ tLading may protrude no more than 1/3 of the vehicle |
| | Spain | - | Reflective sign with 3 diagonal stripes required | Cargo may protrude no more than 1/3 of the vehicle |
| | Portugal | Bicycles and carrier may not be wider than the car | - | - |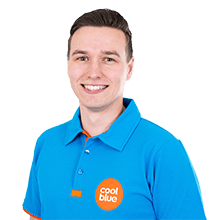 Article by:
Daan
Bike Carrier Expert.