How do you set the number lock of your SUITSUIT Caretta suitcase?
Without a manual, setting the lock of your brand-new suitcase can be a bit difficult. Especially with suitcases from the SUITSUIT Caretta collection. These locks deviate from the regular way of opening it. That's why you'll find a manual here that's specifically suitable for the SUITSUIT Caretta.
Manual
The difference between a SUITSUIT Caretta and any other number lock (without TSA certification) is in the pin on the side of the lock that you have to hold down with the Caretta cases, for example with a pen or paper clip. Below you can read what else you need to do to set your personal code.
If it's not already, set the code to 0-0-0.
Press the button in the direction of the arrow. This will make the zippers jump out of the lock.
Then press the pin on the side of the lock with a pen or paper clip.
Turn the wheels and choose your personal code, consisting of three digits. After this you put the zippers back in the lock. There, your code's been set!
Note: don't forget to put your own code to a different combination before departure. This way nobody can access the contents of your suitcase. Have a nice trip!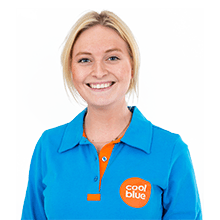 Article by: