Somfy home automation
Make your home smart with Somfy and control devices remotely with an app on your smartphone or tablet. Control the lighting, control sun blinds, shutters or curtains remotely or automatically. Or keep an eye on your house via security sensors and cameras. How exactly does it work? We explain it to you.
---
Always in connection with your home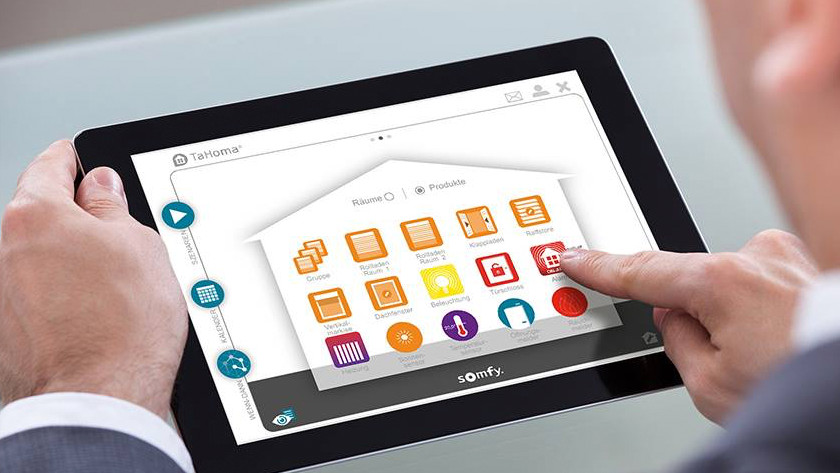 All Somfy products can be operated with the user-friendly Somfy app. Have the curtains open automatically in the morning, turn a light on or off or switch on the safety sensors and keep an eye on your house; just a few examples of what is possible with the app. Wondering what it looks like? Download the free Somfy app for Android or iOS and view all possibilities via demo mode.
Start with the Tahoma Box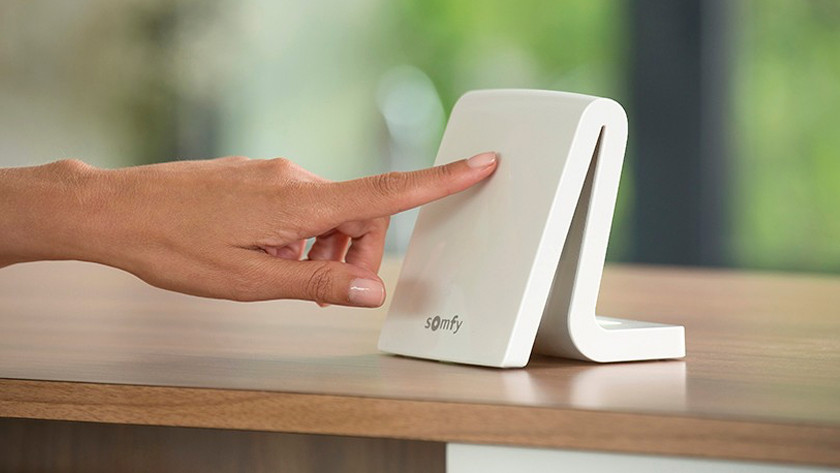 If you want to make your home smart with Somfy, start with a Tahoma Box or Somfy Starter package. The Tahoma Box is the base station of Somfy and the link between the internet (your smartphone / tablet) and your Somfy products. A Tahoma Box can be easily expanded with up to 50 Somfy RTS products, 5 Somfy IP cameras, 20 sensors and 100 Somfy homecontrol products.
Somfy Smart Home Starter Kit Connected Lighting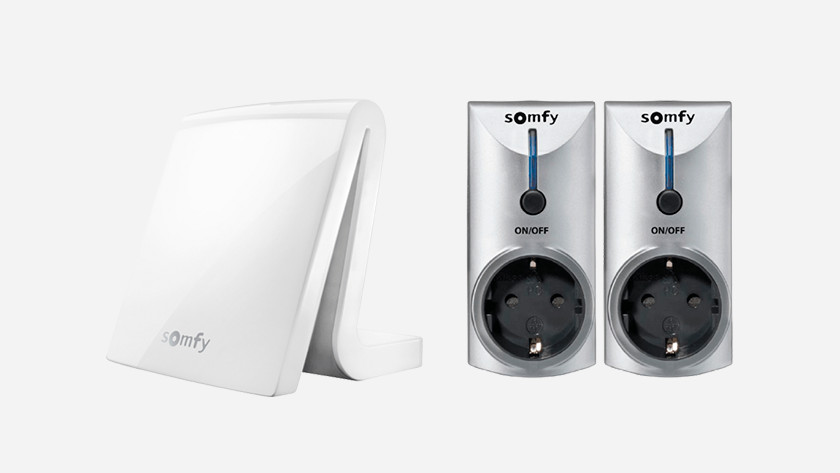 The Somfy Smart Home Starter package Connected Lighting consists of a Tahoma Box and 2 remote control plugs. Plug the plugs into the wall socket, connect a lamp and control them with the Somfy app, wherever you are. Turn devices on or off, switch lights on and off at set times, or set scenarios for work days or weekends, for example. This gives you the impression that someone is at home. This starter package can easily be expanded with more products for lighting, access or security.
Somfy alarm system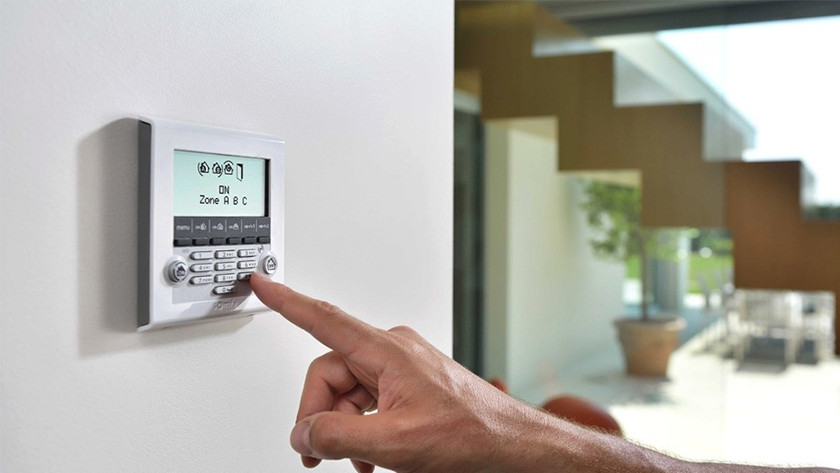 With a Somfy alarm system you receive an e-mail or push message on your phone. The system is easy to expand with motion detectors and cameras for the security of multiple rooms. Take a look in your home via the IP camera, for example, or automatically close the shutters and switch on the light when you move around in the garden. Of course it is possible to expand the starter package with Somfy products for light and access.
Honeywell Evohome and Philips Hue
Somfy TaHoma collaborates with Honeywell EvoHome and Philips Hue. Connect the Honeywell EvoHome smart thermostat and Philips Hue lamps to the TaHoma box and control all smart devices in your home via 1 app.