Why choose a BBQ rotisserie?
Is barbecuing for you more than just baking hamburgers? Then I advise you to consider a barbecue where an electric rotisserie can be used. Preparing dishes for a bbq spit with motor is quite a challenge, but as an advanced griller you do not turn your hand over. The result is great and your guests will not talk about it. Not persuaded? Then I would like to give you 3 more reasons to choose a roasting spit on your barbecue.
1. Extremely even cooking of large roasts
You are supposed to roast meat on a rotisserie, also known as rotisserie or roasting spit. The spinning movement makes a spit for the bbq automatic. Then thanks to a built-in motor, or powered by batteries. Because the bbq spit rotates with motor, your large piece of meat cooks very evenly. Burning is therefore not possible.
2. Various preparation options
You often hear about chicken from the spit. That is also the most famous variant of large roast prepared on a roasting spit. But you prepare more than just chicken on a rotisserie. For example, turkey, suckling pig, lamb, duck or even pitta meat. There are endless bbq spit dishes that you should try on your roasting spit.
3. Extra juicy meat
Because the meat does not come into direct contact with fire, it remains extra juicy. In addition, the released fats and juices of the meat immediately reappear in a different location of the meat when the spit rotates. The meat therefore basically keeps itself juicy and tender with its own moisture.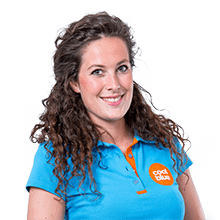 Article by: