Are Teflon pans dangerous for my health?
Teflon is the brand name for the PTFE fabric that is used in non-stick pans. Pans with a Teflon non-stick coating aren't dangerous for your health. They have often been in the news because of carcinogenic substances that are released. In the past, the toxic substance PFOA was processed in PTFE, but this has been banned for a number of years. In this article, we'll explain everything about Teflon/PTFE and PFOA.
---
No more harmful substances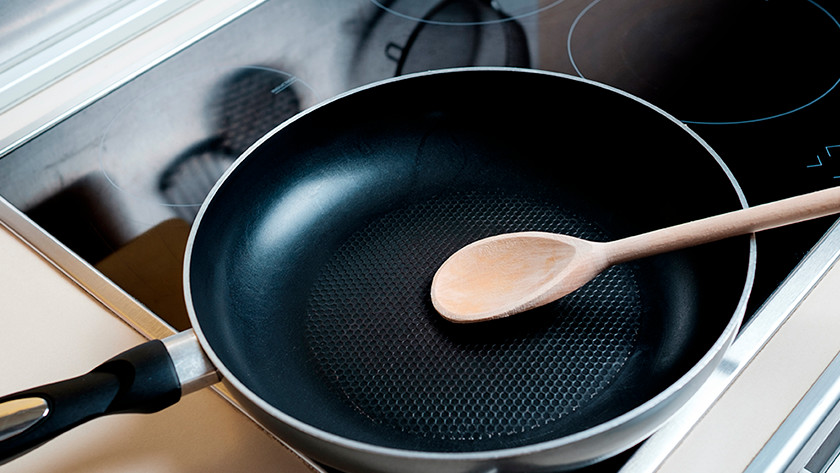 All Teflon, or PTFE, pans that are now for sale no longer contain any harmful substances. Teflon is a soft material and wears faster than cast iron or stainless steel. If the Teflon coating of your pan is damaged, small plastic particles are released. There is nothing wrong if you get it through the food. Your body simply digests the particles, just like all other waste. Tip: don't use metal spatulas or forks during baking and don't put the pan in the dishwasher. This way, the non-stick coating lasts longer.
What is Teflon, PTFE and PFOA?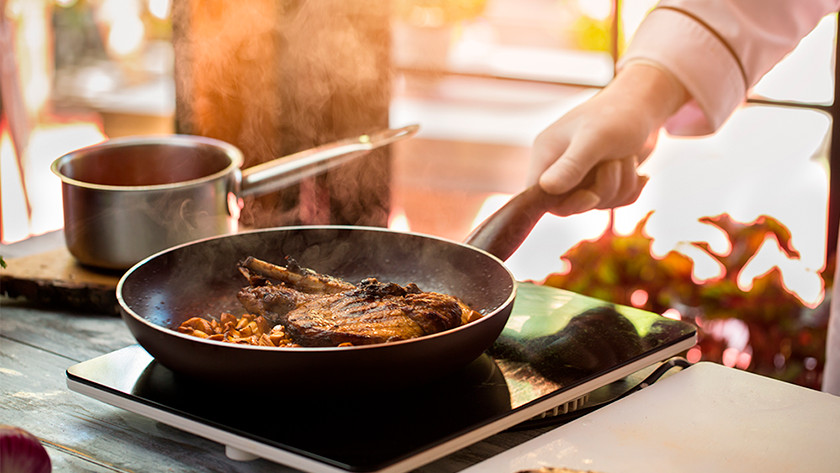 Teflon is a type of plastic that is used to make non-stick coatings, among other things. This keeps your food from sticking to the bottom. The chemical name for Teflon is PTFE. In the past PTFE also contained the substance PFOA. This is a type of plastic with a low frictional resistance. A lot of research has been done on this substance. In 2015, a link was demonstrated with various forms of cancer. Since then, a legal prohibition has been imposed on the use of PFOA. As a result, this substance has not been used in consumer products for years.
What is GenX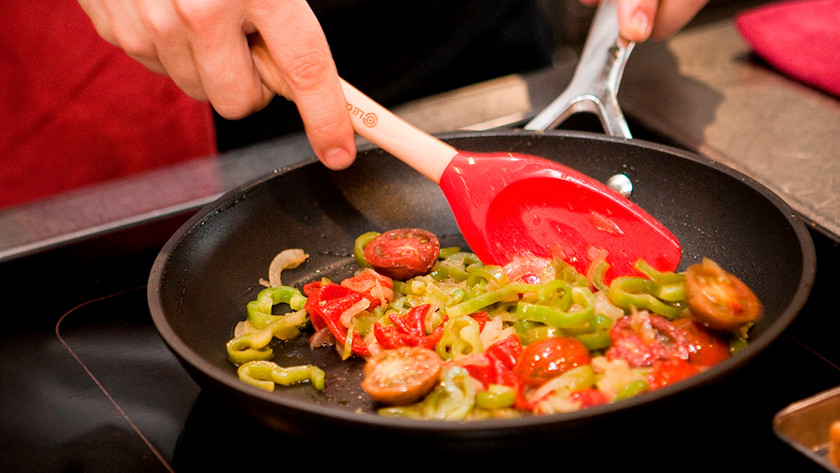 GenX is the substitute for PFOA and can be found in a PTFE non-stick coating. GenX is on the list of hazardous substances. If there's too much GenX in the water and air, it's harmful to your health. The substance is released during processing in factories, where it enters the air and water. The amount of GenX in the air and water is so low that it's not harmful. A frying pan with a PTFE non-stick coating isn't dangerous either, if you use it normally. Never put the pan on the fire without butter or ingredients, for example. The pan will become too hot, causing the non-stick coating to break and the hazardous substances to release and end up in the air.
Conclusion
Nowadays there is no more PFOA in Teflon, so Teflon is no longer harmful. So you can safely use pans with a Teflon non-stick coating. Do you still have old pans with a Teflon baking layer, which you purchased before 2015? Then we advise you to replace these pans.
Did this help you?