Welding cast iron
Do you know those elegant metal fences or French-looking garden chairs and tables with curly ornaments and detailed patterns? Those are cast iron. A coarse, brittle material that comes in several variants and isn't easy to weld. Still, with the right preparation and some welding experience, it's very well possible to make your own decorative constructions or repair cast-iron workpieces. In this article, I'll tell you the basics of everything you'll need to know before welding cast iron.
Examples
Cast iron is often used for decorative fences, stoves, frames under tables, or cooking pots and pans. Now, you probably won't be welding together your own kitchenware anytime soon, but cast iron also lends itself very well to creating complex shapes for furniture, grills, or decorative ornaments. A big advantage of gray cast iron is its soundproofing effect. The weldable types of cast iron are relatively affordable and easy to cast, which is why it was often used in the past for the construction of bridges or other large structures. Because the material is very brittle, it's not used for that anymore today.
What do you need?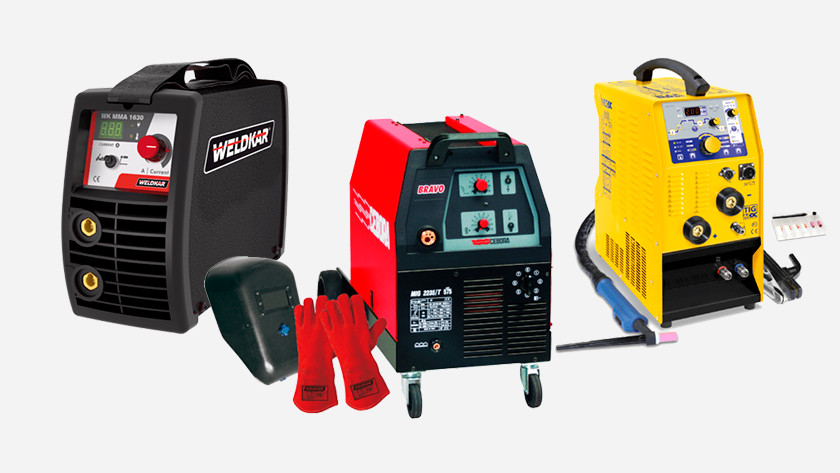 Before you get started, it's important to know what kind of cast iron you're dealing with, because not every type lends itself to being welded. Gray cast iron and nodular cast iron, because of their chemical composition, are the most used and most easily worked kinds. White cast iron, for example, is barely weldable. Welding cast iron is done using special nickel- and/or nickle-iron-alloyed welding electrodes, such as the UTP 86 FN. These types of electrodes retain their high toughness, which creates a solid welding connection. You're free when it comes to choosing your welding method, since welding cast iron is usually easy to do with shielded metal arc welding, TIG welding, and MIG/MAG welding.
Tips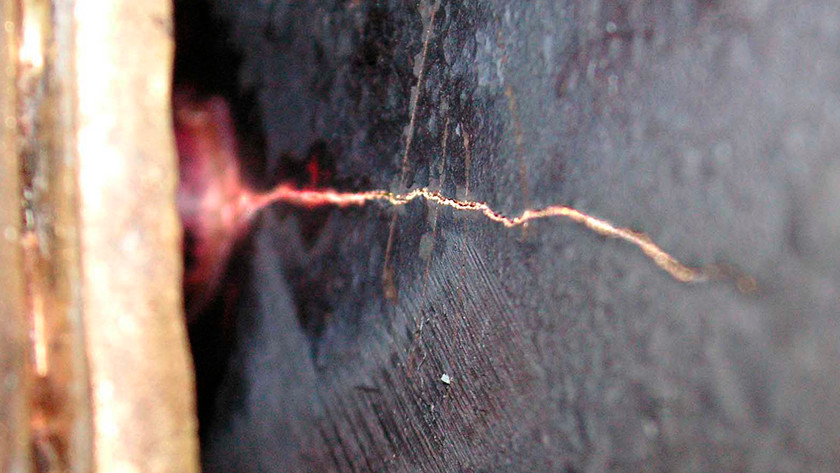 Voor het beste resultaat is het van belang dat je kiest voor een zo dik mogelijke elektrodediameter.
Ook houd je bij gietijzer de stroomsterkte vanuit het lasapparaat zo laag mogelijk en mag je het te bewerken stuk gietijzer in zijn geheel voorwarmen. Zonder voorwarmen kan ook, maar dan mag lokaal het werkstuk niet warmer worden dan 60⁰C. Zorg er wel voor dat je kleine stukjes last en dan met een botte penhamer deukjes slaat in de las zelf, dit voorkomt dat het gebied naast de las gaat scheuren.
Ben je klaar met lassen en nabewerken, dan moet een werkstuk van gietijzer heel langzaam afgekoeld worden om te voorkomen dat er alsnog scheuren ontstaan. Bijvoorbeeld door het in te pakken met isolatiemateriaal of anderszins af te dekken, zodat het werkstuk langzaam afkoelt naar kamertemperatuur.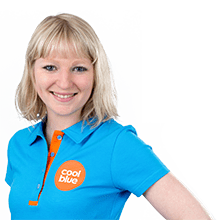 Article by: