Announced: the Apple iPod Touch (2019)
The Apple iPod Touch hasn't had an update in a while, up till now. On 28 May, Apple announced a brand new iPod Touch (2019). The appearance of this 7th generation iPod Touch hasn't changed, but there are definitely some differences. The main differences are in speed and storage. I'll tell you what we know about this new model.
Apple iPod Touch (2019) 128GB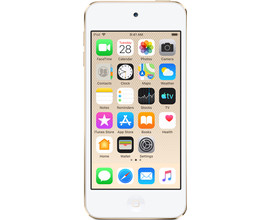 Music, photos, videos, internet, gaming
128GB memory
4-inch Retina display
Play Augmented Reality games thanks to the A10 Fusion chip.
Download all your music and listen offline with 256GB of storage.
Your media will be razor-sharp on the 4-inch Retina screen.
You can't expand the storage capacity with a memory card.
In short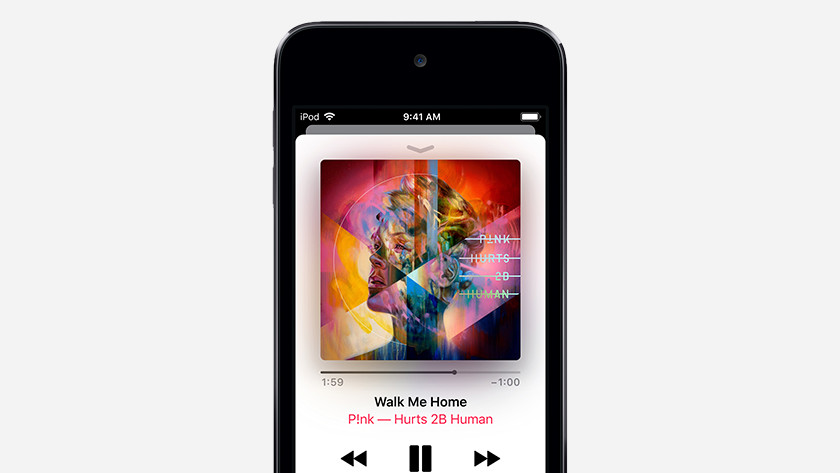 The Apple iPod Touch (2019):
has a faster A10 Fusion chip.
is available in 6 colors: Space Gray, Silver, Gold, Blue, Pink, and Red.
is available in 3 storage capacities: 32, 128, and 256GB.
has 2 cameras of 1.2 and 8 megapixels.
has a 4-inch Retina display with 1136x640 pixels.
More speed thanks to the A10 Fusion chip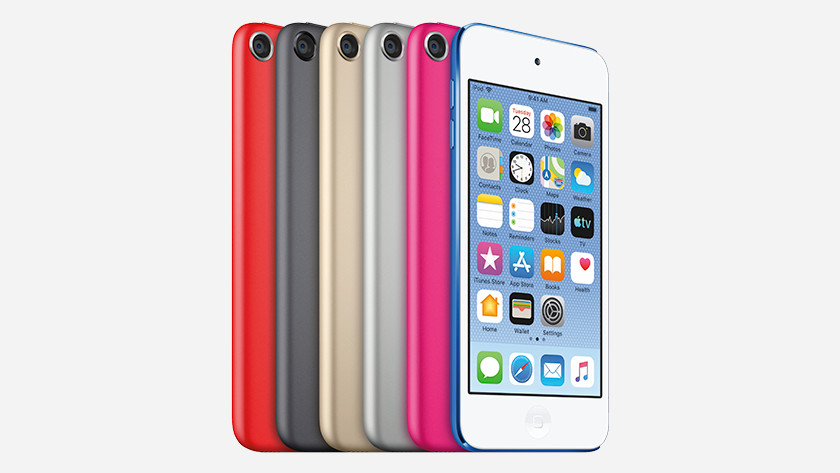 The Apple iPod Touch: we also call it the iPhone without SIM card. This is now more true than ever, since the iPod Touch 7 doesn't have an A8 chip anymore, but an A10 Fusion chip instead. We're already familiar with this chip from the iPad (2018) and the iPhone 7. Thanks to this chip, the iPod is also suitable for FaceTime convos, gaming, and Augmented Reality applications.
New version with 256GB storage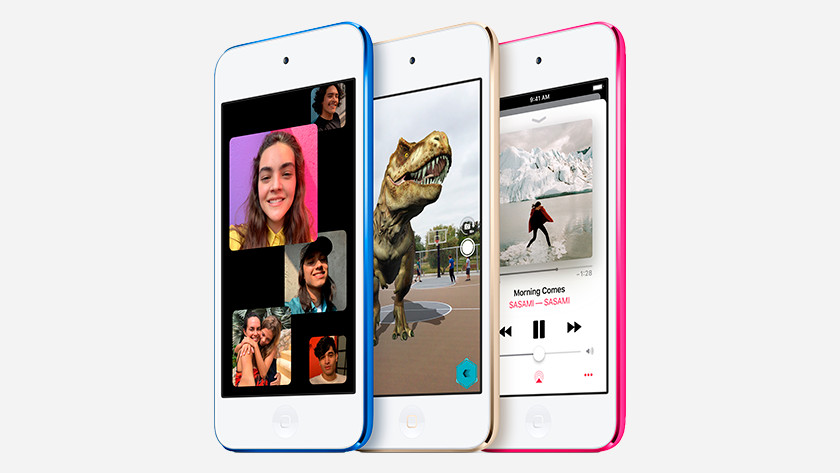 The Apple iPod Touch used to be available in 2 storage capacities: 32 and 128GB. The 7th generation iPod Touch changes this by introducing an iPod with a 256GB storage capacity. This is the first iPod to have such a large storage capacity. The operating system and the included apps on your iPod use around 16GB of storage. With 256GB, you have more than enough storage at your disposal to download music and store it on your device. This way, you can also listen to your favorite music when you're offline.