Everything on Red Dead Redemption 2: Online
Red Dead Redemption 2 is nu al een tijdje uit. Deze game heeft ook een online mode waar je als ranger of bandiet de wereld te verkent. Na het lezen van dit artikel weet je precies wat Red Dead Redemption 2 Online is.
What is Red Dead Redemption 2 Online?
Waar je in Red Dead Redemption 2 als lonesome ranger of gemaskerde bandiet door de wereld dwaalt, zal je in Red Dead Redemption 2 Online (RDR 2 online) juist met je medebandieten op stap gaan. Net als in GTA V zal dit behoorlijk wat unieke gameplay momenten opleveren. Waar GTA de gekkigheid opzoekt, neemt RDR 2 zichzelf juist serieus.
Red Dead Redemption 2
Large, extremely detailed, vibrant world.
Strong storylines, characters, and dialogue options.
Rockstar once again presents an audiovisual masterpiece.
The tempo of the game is relatively low. Take the time for this game.
What can we expect from Red Dead Redemption 2 Online?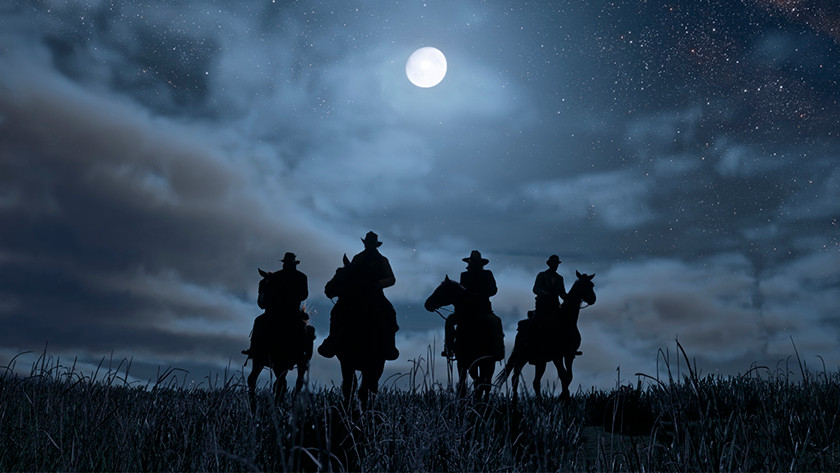 Your own gang
Net als in de meesterlijke single player richt je ook in de multiplayer je eigen bende op. Met kamp en al, zodat je ook bij je clangenoten mag klagen over hoe weinig ze bijdragen aan de financiën van de bende, maar er wel met je zuurverdiende tonics vandoor gaan.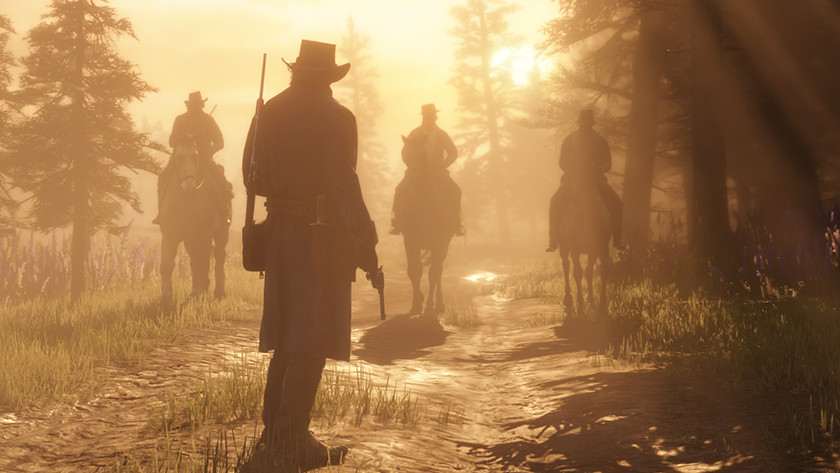 Dueling
Kijkt die vreemdeling in de Saloon je verkeerd aan? Dan daag je die rakker toch gewoon uit voor een duel? En dan hoef je niet alleen op elkaar te knallen, want wie kan er bijvoorbeeld in 10 minuten de meeste vissen vangen of boeven ontwapenen? Met de creativiteit van Rockstar aan het roer kom je een heel eind.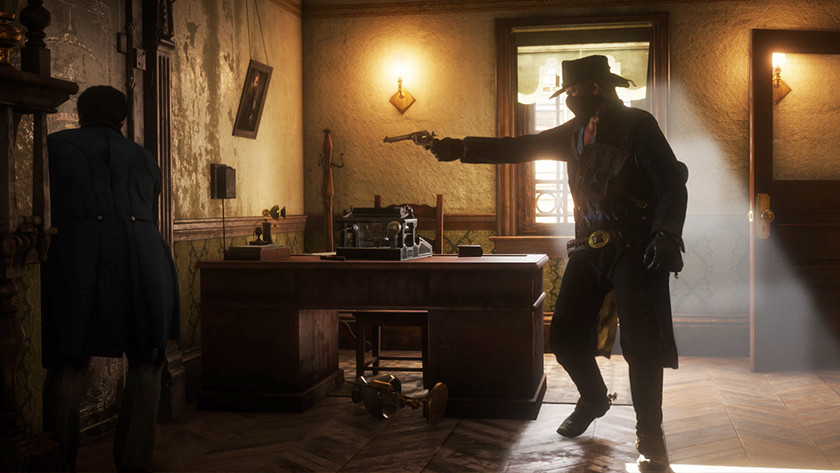 Robbery missions
Het is geen geheim dat je in RDR 2 flink de boef uithangt. Treinen, banken en koetsen zijn niet veilig wanneer jij in de buurt bent. Bij RDR 2 online komt daar nog een flinke schep bovenop doormiddel van nieuwe missies die je samen met (of misschien wel tegen je vrienden) doorloopt om het grote geld binnen te harken.
The Beta in action
Free roam
At its core, RDR2 Online free roam is the same as the single player game: you hunt, fight, and help strangers. However, you don't play as Arthur Morgan, but as a character that you create yourself. The nice thing about this is that you can also make the Grizzly Hills unsafe as a female character or as a bald hillbilly. The fun here is that you will encounter other players at any time.
Story quests
Aan RDR 2 Online zit ook een nieuwe verhaallijn gebonden. Deze is natuurlijk niet zo uitgebreid als die van Arthur en de bende, maar biedt genoeg content om je een aantal uur zoet te houden. Daarnaast voorziet Rockstar de online modi constant van nieuwe content.
Showdowns
Besides the free roam, there are also the so-called Showdowns. These game modes take place in small maps, made up of familiar areas. Here you play everything from Shootout (death match) to Hostile Territory (King of the Hill) and Make it Count (Battle Royale). So work together with your friends, your posse, and your team to dominate the scoreboard!