Windows Ink Review
With Windows Ink, every 2-in-1 laptop turns into a digital drawing pad. With the right stylus, you can make detailed drawings and easily write your to-do list on a digital notepad. Curious about what else Windows Ink has to offer? You can read it in this review.
---
What do you need?
Before I started working with Windows Ink, I needed a few things to use the new stylus options in Windows 10 to the fullest.
A tablet, laptop, or 2-in-1 with stylus support
The latest Windows 10 updates
A suitable stylus, like the Microsoft Surface Pen
Ink Workspace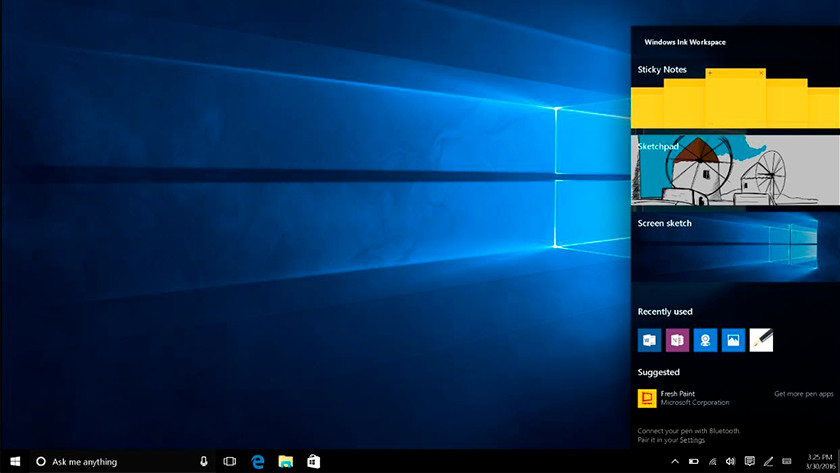 Ink Workspace is the central spot for all apps you can use with your stylus. With 1 push of the stylus button, you'll summon a windows with apps like Sticky notes, Sketchbook, Screen notes, and a link to more apps in the Windows Store. There, you'll find an app that recognizes calculations I write down and shows me the solution right away. In the settings, I can choose to directly open a sticky note with the Surface Pen, so I can quickly adjust my shopping list.
A digital notepad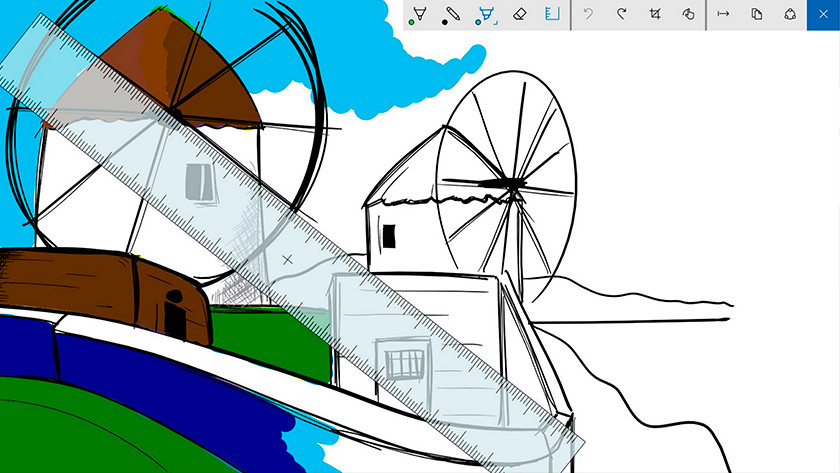 Despite my limited drawing skills, I've subjected the Sketchbook app to my best creative work. Where I normally needed a ruler for drawing straight lines, I can use this app to place a virtual ruler with my hands. Windows Ink is good at detecting the palm of your hand, so you won't suddenly get a black stain all over your drawing. Depending on your stylus, Sketchbook supports multiple pressure points, so I could also work on the fine details. It's not a replacement for a drawing pad or good old pen and paper, though.
Apps for Windows Ink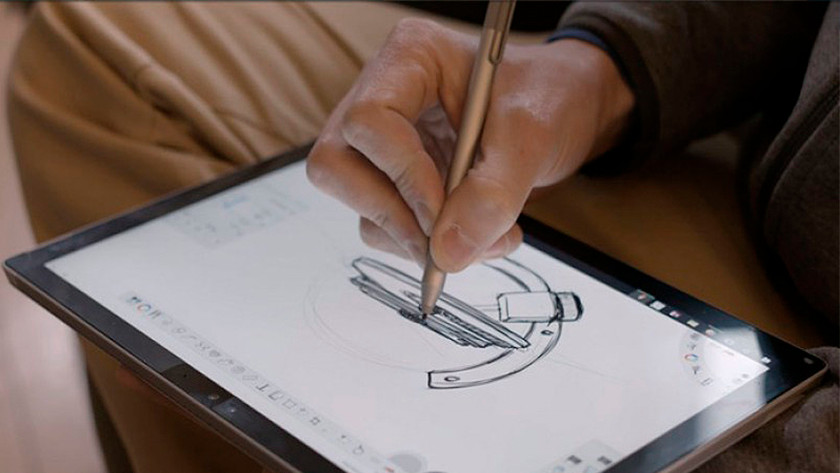 There are plenty of Windows Ink apps for more productive uses. For example, Microsoft Word supports smart editing. I can cross out a word to delete it, and circle words to mark them. Many default Windows 10 apps, like Cards, Photos and Videos, and the Edge browsers, support the use of Windows Ink, so I can easily navigate through everything using nothing but my stylus. The number of available apps in the Windows Store is still somewhat limited. Support for Adobe programs is still missing too, unless you use Windows Ink in combination with a drawing tablet.
Conclusion
With Windows Ink, purchasing a 2-in-1 will be even more interesting. I quickly got used to working with smart notes. Writing a phone number and then having Windows remember it automatically when I needed to call the person is very useful. The accuracy of the Microsoft Surface Pen when drawing and using your hands as a ruler feels very intuitive. Unfortunately, the number of apps with Windows Ink support is still limited. I don't doubt more developers will put Windows Ink support in existing apps, though.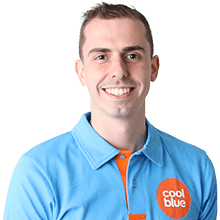 Article by: