Netgear Orbi WiFi 6 RBK853 Multi-room WiFi 4-pack
Version
: Orbi
|
AX6000
|
4
Available for pickup even sooner
---
Product information
Pros and cons
According to our Router expert
Multi-room WiFi lets you create 1 large WiFi network that provides a strong signal throughout your home.

This system supports WiFi 6, which provides a faster wireless connection and a wider range.

Use the parental controls to protect children from inappropriate content.

To use all the improvements of WiFi 6, you need compatible devices, but the stations set up a faster connection anyway.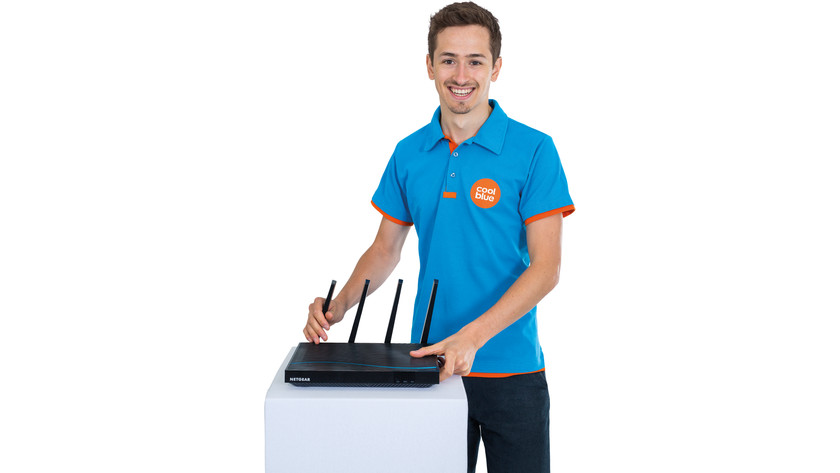 ---
Product description
With the Netgear Orbi RBK852 WiFi 6 Multi-room WiFi system, you provide your house with super-fast wireless internet throughout. This multi-room WiFi router supports the new WiFi version, WiFi 6. You can set up a WiFi connection that is up to 3 times faster than that of a standard multi-room WiFi system. The new WiFi standard 802.11AX also ensures better coverage in your house. With 4 stations, you'll even have enough coverage for a large house of over 130m2. In addition, you can go online on dozens of devices at the same time. It's ideal for large families. You can also control this smart mesh system with your voice. Connect the router to Google Assistant and turn on the parental controls, for example, so your children can browse the internet safely. Or simply set up a guest network when you have guests over.
Included by default
Netgear Orbi WiFi 6 RBK853 Multi-room WiFi
Manual
Network cable (1x)
AC adapter (3x)
Netgear Orbi Wifi 6 RBS850 Expansion
Manual

(1.41 MB)

Power adapter
Tips for using this product
Read our tips and find out all about how to set up your product and use it the right way.