Devolo Magic 2 WiFi next Multiroom Kit + Expansion (BE)
Choose the version of your product
---
Product information
Pros and cons
According to our powerline adapter expert
You use this powerline adapter to stream, download, or play games.

This WiFi powerline adapter has advanced functions such as fast roaming, so you have a fast wireless connection everywhere.

Thanks to MU-MIMO, you can set up a stable WiFi network, so your internet doesn't slow down when you go online with many people at the same time.

With a length of 15cm, this powerline is larger than most powerlines.

The maximum speed of powerline adapters depends on the AC power in your house, as unearthed sockets provide a lower speed and you can't plug a powerline in a power strip.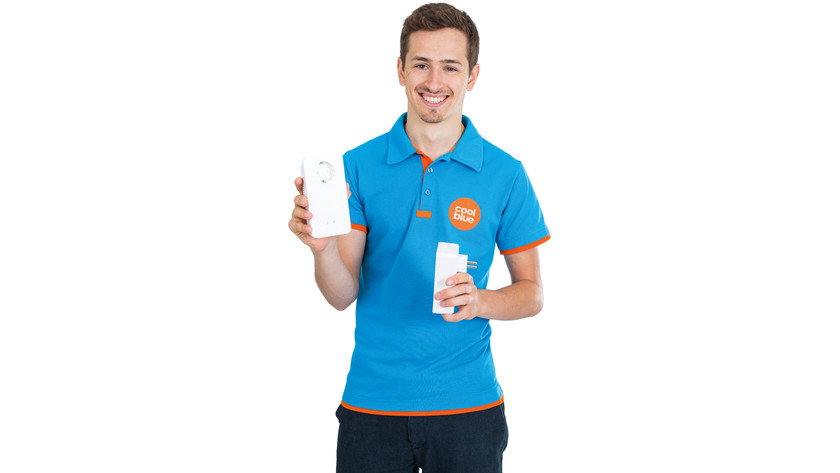 ---
Product description
Provide multiple floors in your house with stable WiFi with this Devolo Magic 2 WiFi next Multiroom package. With this set of 4 powerline adapters, you can create 3 hotspots with WiFi that, thanks to MU-MIMO, always remain stable. Even if you stream or game with several people at the same time. You can also go online wirelessly in the bedroom or study. Thanks to the 2 integrated network connections, you can provide your smart TV, game console, or laptop with internet access. The maximum speed ensures that you stream, game, or download without lags. And the network signal runs through the wall socket, so there is no need to pull cables through your house.
Included by default
Devolo Magic 2 WiFi Next Multiroom Kit
Network cable
Quick start guide
Devolo Magic 2 WiFi Next (Expansion)
Tips for using this product
Read our tips and find out all about how to set up your product and use it the right way.

---
Highlighted