Princess 104040 Dinner4All Pure 6 People
Be the first to know when this product is in stock
---
Product information
Pros and cons
According to our raclette grill expert
You can use the raclette grill with 6 people at the same time.

Simply connect the 2 grill plates to each other with the extension cord, so you only need 1 socket.

The removable plates can easily be cleaned in the dishwasher.

It doesn't have a ribbed plate to grill ingredients.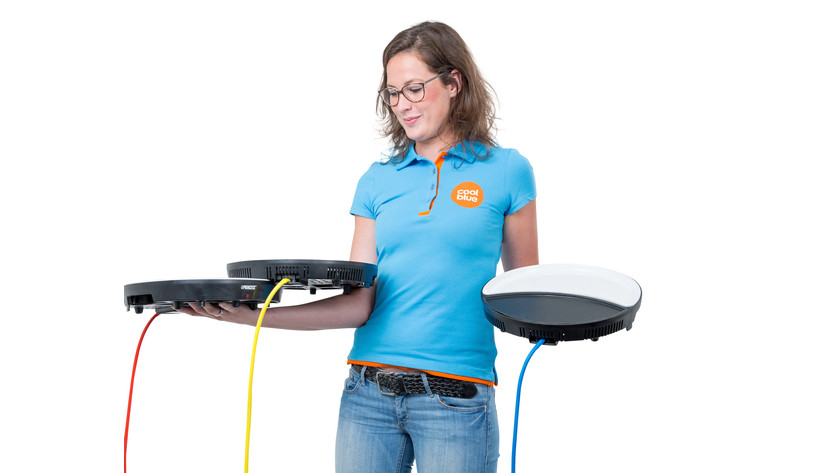 ---
Product description
The Princess 104040 Dinner4All is suitable for 6 people. The grill includes 3 separate grill plates that you connect to each other. This way, you only need one socket and you can divide the plates between meat or fish lovers and vegetarians. When you start grilling, you choose between 2 types of plates. The black plates have a non-stick coating, so your ingredients don't stick to the plate. The white plates are scratch-resistant thanks to the ceramic layer. As a result, you can also use them as a plate to eat from. The removable plates are dishwasher safe and easy to store in the wooden frame.
---
Reviews
| | | | |
| --- | --- | --- | --- |
| 5 stars | | | |
| 4 stars | | | |
| 3 stars | | | |
| 2 stars | | | |
| 1 star | | | |
Most helpful reviews
Great thing!

Belinda | 23 December 2020 | For the number of people: 4 people | Automatically translated from Dutch

Everyone's own hob really ensures less stench.

Belinda | 23 December 2020 | For the number of people: 4 people | Automatically translated from Dutch

Super happy with this attractive purchase!

Brigitte Rensen | 8 December 2020 | For the number of people: 2 people | Automatically translated from Dutch

Grilling results are excellent, very attractive on the table and easy to clean.

Brigitte Rensen | 8 December 2020 | For the number of people: 2 people | Automatically translated from Dutch

top gourmet set that is easy to expand

jolanda | 9 December 2020 | For the number of people: 2 people | Automatically translated from Dutch

It is easy to use and simple and easy to keep clean

jolanda | 9 December 2020 | For the number of people: 2 people | Automatically translated from Dutch

Expansion is definitely coming! (now 4-person set)

easy to adjust to the number of eaters

quickly up to temperature

Atmospheric, quickly heated up, meat and fish sears well, vegetables can be prepared as desired, easy to clean and user-friendly for 2 to 8 people

Sas | 17 August 2020 | For the number of people: 4 people | Automatically translated from Dutch

The new generation of grill for cozy and delicious food toge

Eating does not or not quickly

Much less affected by odor compared to gourmet or stone grill

Bought a voucher on the gamble from a Christmas package, but what a nice and fine device! You set it up quickly and it doesn't take up much space on the table. It is said that the supplied plates are small, but we found that very cozy. You can of course also use them to put on meat, fish or vegetables. compared to our stone grill smokes this set almost or not at all. The temperature is very constant, you do not notice peaks or troughs during cooking, and because of this nothing burns and e.g. the meat is not hard (unless you forget, of course). Thanks to the good temperature control, you don't have that terrible gourmet smell in the house for the rest of the week. We don't smoke anything after dinner. Then the bamboo, which is very cozy and is very hard material. Good for cleaning! Your own record is somehow very cozy, but above all very useful. You don't get in each other's way, and one bakes with olive oil and the other with liquid (cream) butter, so you have even more control over the taste. The fact that you can expand the set and then set it up a bit further apart is a huge plus (about 30 centimeters between the sets). Cleaning: Very simple. Press the button, place the plate in the dishwasher with a cloth to wipe the edge. That's all. The extra cable for a second set is already included as standard. We didn't really need the wooden spatulas, but it's nice to have with them. Also nice that it is rectangular, and is closed under the plates. The plates themselves have a raised edge so that nothing runs off. But what I really like is that you quickly grab everything, set it up and clean it up again. This way you can do this more often without it taking a lot of time or requiring a lot of preparation. The stone grill is out!

Lennart Broekhof | 16 December 2020 | For the number of people: 2 people | Automatically translated from Dutch

Nice recommendation

Plates could have been a little bigger

The grill result is excellent and that's what it's all about.

D Vergaij | 25 November 2019 | For the number of people: 2 people | Automatically translated from Dutch

A nice, compact thing. Enjoys for 4.

Everyone has their own baking tray.

Does not get too hot, does not burn.

Pictures a bit too small.

Nice that everyone has their own baking tray.
And also handy that it can be expanded to 8 people.

Sari Snatager | 9 December 2019 | For the number of people: 4 people | Automatically translated from Dutch

Definitely a gourmet set to recommend

Everyone's own baking tray

Likes it very much. Beautiful design.

Natascha Sein | 8 November 2020 | For the number of people: 4 people | Automatically translated from Dutch

Delicious eaten

If you order for 8 people you will miss a connection thread

Device is fine. Immediately bought 2 sets because of a large group. Do not miss a connection cable. This is for sale separately. Would be useful to offer this as an option when selling

Eric Soffers | 26 December 2020 | For the number of people: 4 people | Automatically translated from Dutch

Gourmets without mess, nonsense and arguing

Everyone has their own baking plate and plate

Handy because 2 to 4 people can eat

Bakes nice and easy to maintain no arguing what was / belongs to whom

Bibi | 6 April 2021 | For the number of people: 4 people | Automatically translated from Dutch
Specifications
Product
Product number

852143
Manufacturer code

01.104040.01.001
Brand

Princess
Warranty

2 years
Warranty type

Carry-in warranty
Properties
Grill type

Tabletop grill
Number of people

4
Removable plates
Number of settings

1
Antiaanbaklaag gourmetstellen

Ja, bakplaat
Shape

Square
Adjustable temperature
Temperature indicator light
Dishwasher-safe
Included plates

Smooth
Physical properties
Power

420 W
Material

Wood
Depth

34 cm
Height

6 cm
Width

23,5 cm
Cooking surface length

23,5 cm
Cooking surface width

34 cm
Color

Black
Product
Product number

852141
Manufacturer code

01.104020.01.001
Brand

Princess
Warranty

2 years
Warranty type

Carry-in warranty
Properties
Grill type

Tabletop grill
Number of people

2
Removable plates
Number of settings

1
Antiaanbaklaag gourmetstellen

Ja, bakplaat
Shape

Square
Adjustable temperature
Temperature indicator light
Dishwasher-safe
Included plates

Smooth
Physical properties
Power

420 W
Material

Wood
Depth

34 cm
Height

6 cm
Width

23,5 cm
Cooking surface length

23,5 cm
Cooking surface width

34 cm
Color

Black
---
This is the one