Crucial MX500 500GB 2.5 inches Duo Pack
Choose the version of your product
---
Product information
Pros and cons
According to our Solid State Drive (SSD) expert
With the 2 internal SSDs, you can provide an appliance with 1TB storage in one go for a library of 100 Full HD movies.

The 3D NAND technology makes these internal 2.5-inch SSDs extra energy-efficient, so you use less power.

Thanks to the AES 256-bit hardware encryption, you can protect your data with a physical chip and prevent thieves from access to your important information.

A SATA cable to connect the SSDs isn't included.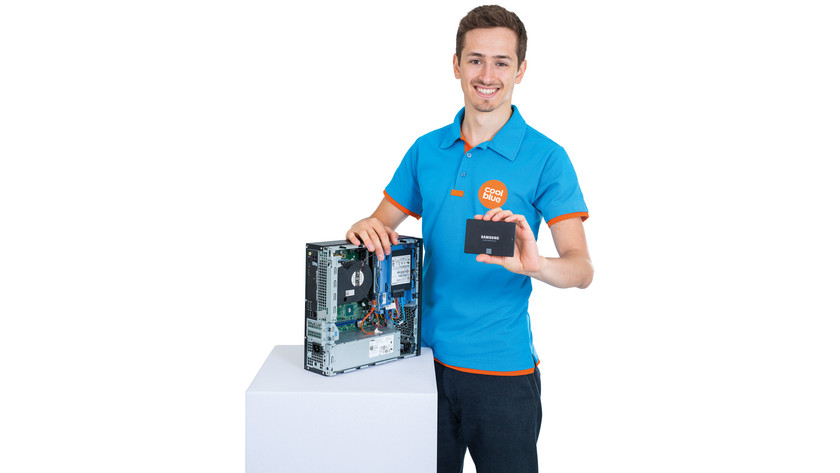 ---
Product description
Note: these 2.5-inch SSDs have a SATA interface and only work if your system supports SATA. Check this in the manual of your laptop or motherboard.
With the Crucial MX500 500GB 2.5 inches Duo Pack, you can expand the storage capacity of your laptop or PC. Because you get 2 SSDs of 500GB each, you provide your computer with room for 2 M.2 SSDs with 1TB of storage capacity in one go. This is enough for 200 Full HD movies. Thanks to the 3D NAND flash memory, these SSDs are more energy-efficiently than the MX300 series. This means your laptop lasts longer on one charge. The drive reads with a speed of 560MB/s, so you can quickly open large files, like movies and graphic design projects. You can load a video of 2GB in 4 seconds. Thanks to the AES 256-bit hardware encryption, you protect your movie collection, holiday photos, or work documents against hackers and information theft. In addition, the automatic fault correction and recovery ensure that your data won't damage in case of a power loss. Thanks to this, you know you'll save your valuable information with this bundle in case of a power outage.
Included by default
Manual
7mm to 9.5mm adapter
Cloning software
Tips for using this product
Read our tips and find out all about how to set up your product and use it the right way.