Tado Smart Thermostat V3 + Starter Pack + 7 Knobs
Version
: Smart thermostat
|
Starter pack
|
7
---
Product information
Pros and cons
According to our thermostat expert
The thermostat is compatible with Google Assistant, Alexa, Apple HomeKit, and IFTTT.

Set your temperature in every room thanks to the included thermostat knobs.

Thanks to functions such as geofencing, open window detection, and remote control, this thermostat is energy-efficient.

You need an Auto Assist subscription of € 24.99 per year (€ 2.99 per month) to use automatic geofencing and open window detection.

Check what kind of radiator knob you have beforehand, because this radiator thermostat isn't suitable for radiator valves from Vaillant, Oventrop, Ista, and Orkli.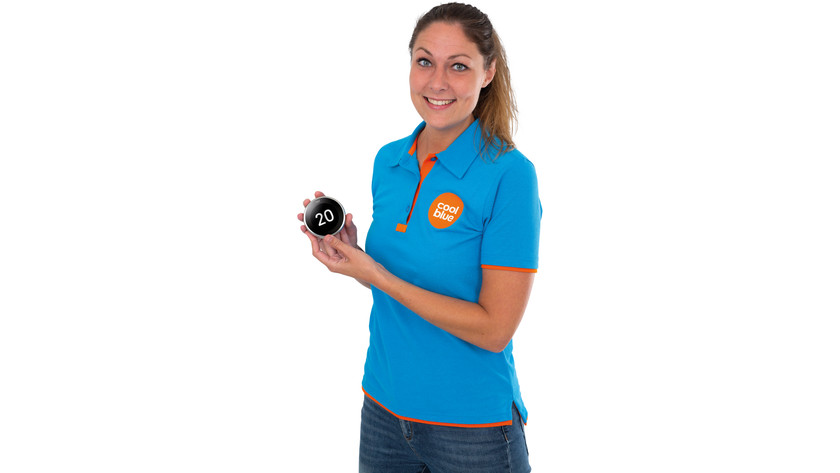 ---
Product description
With this Tado Smart Thermostat V3 + Starter Pack with 7 Knobs, you can heat a house with a boiler, heat pump, or district heating. That's because you provide 7 radiators in the room with a smart thermostat knob. In addition to 7 smart radiator knobs, this pack includes a Tado bridge. So you can get started right away. Place the radiator knobs on a radiator and you can control them individually via the app on your smartphone. You connect the bridge to your router. This way, the smart radiator knobs are connected to the internet. So you can control them via the app. You can control the room temperature remotely and you save energy and heating costs at the same time. That's because your radiator will never be left on by accident.
The smart radiator thermostat from Tado doesn't work with all brands of radiator valves. Check beforehand which brand of thermostat knob you have. The radiator knob from Tado is suitable for valves from Caleffi, Comap, Danfoss, Giacomini, Herz, Olymp, Siemens, and Terrier.
Included by default
Tado Smart Thermostat V3+
Manual

(2.38 MB)

AAA battery (3x)
Labeling for cables
Double-sided tape (2x)
Wall mount screw (2x)
Wall plug (2x)
Tado Internet Bridge
Power adapter EU
Power adapter UK
USB cable
Ethernet cable
Tado Smart Radiator Thermostat 4-Pack (expansion)
Manual

(1.71 MB)

Radiator thermostat (4x)
AA battery (8x)
Adapter ring (12x)
Tado Smart Radiator Thermostat Duo Pack (expansion)
Manual

(1.71 MB)

Smart radiator knob (2x)
AA battery (4x)
Adapter ring (6x)
Tado Add On - Smart Radiator Thermostat
Manual
AA battery (2x)
Adapter ring (3x)
Tips for using this product
Read our tips and find out all about how to set up your product and use it the right way.

---
Contents of this package
This kit has been compiled by our expert.