Read more
Cooking on gas is a classic way of cooking. Gas ensures a direct transfer of heat and is easy to control. To connect a gas cooker you need a gas hose, gastape and an adapter (comfort connection). These parts are not included as standard. Order them if you do not have these parts at home. On this page you will find all gas cookers in our range.
Read less
2 suitable gas stoves selected
Use the other filters to find the product that best suits you.
---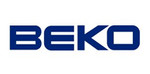 Fan grill mode, Pizza setting
|
None storage options
---
A

B

C

D

E

F

G

H

I

J

K

L

M

N

O

P

Q

R

S

U

V

W

X

Y

Z

#