Help after purchase
Your product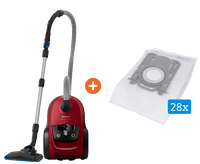 With the Philips Performer Silent Cat & Dog FC8784/09 + Veripart vacuum cleaner bags for Philips (28 units), you get a vacuum and a lifetime supply of vacuum cleaner bags. With this Philips, you can also vacuum your furniture in addition to hard flooring, wood flooring, or low-pile carpet. You'll receive a powerful multi-surface brush, a parquet brush, and a mini turbo brush. With this, you can easily vacuum stairs, furniture, and the back seat of the car, for example. You'll receive small accessories for the other vacuuming jobs. You can use the crevice tool for baseboards, for example, and dust the lampshades with the soft dusting brush. If your dog or cat regularly lies on the furniture or you sometimes bring your pet in the car, this vacuum is a good choice for you.
---
---
What do I need to vacuum my car?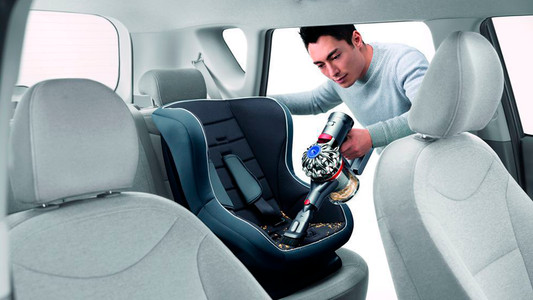 Are the crumbles of the children in the car or does a four-legged friend regularly jump in the back? Then you have to vacuum the car regularly. Unfortunately, a special car vacuum cleaner does not exist, but with the right attachments you can go a long way with a regular vacuum cleaner.
---
---
Didn't find your answer?
Find an answer to your question quickly and easily via our Customer Service.