What kind of action camera mount do I need?
To use an action camera, you have to attach it to something. You can do this with a mount. Different mounts are available for different usage situations. In this article, we discuss the most popular mounts, so you can choose the best one for you.
Pipe clamps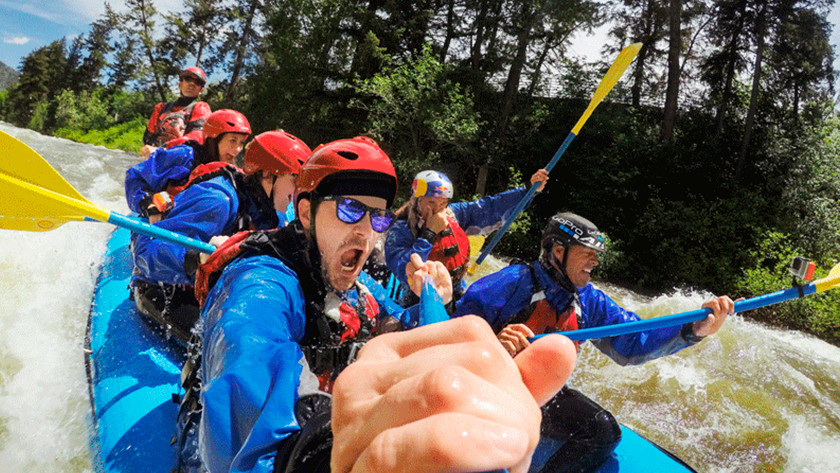 Use a pipe clamp to attach the action camera to the frame of your bike or motor. A pipe clamp can also be fastened to other pipes such as a fence, with which you can create a fixed position..
For cyclists, the pipe clamp is an indispensable accessory.
A pipe clamp is sensitive to vibrations; this can be seen on the footage.
Chest mount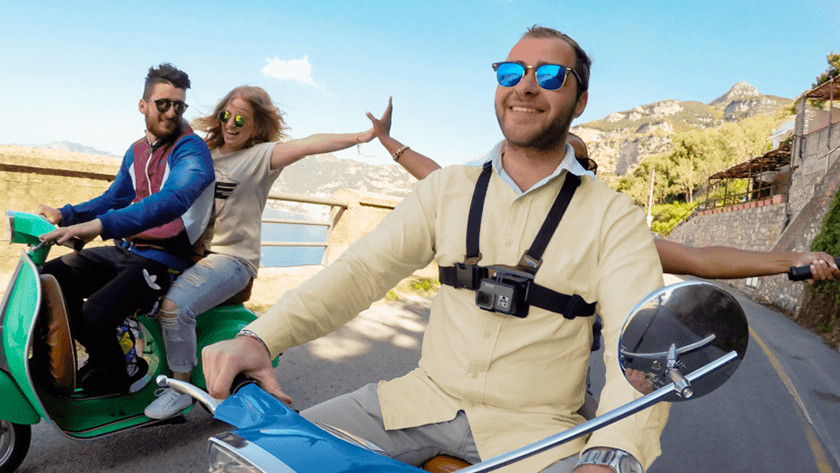 With a chest mount, you wear the action camera at chest height and film from your perspective. Because of the wide viewing angle, you can't avoid part of your arms being on camera. You use a chest mount in the most diverse situations, for example during mountain biking.
Make film footage from your perspective.
You can't turn the camera in a different direction.
Head straps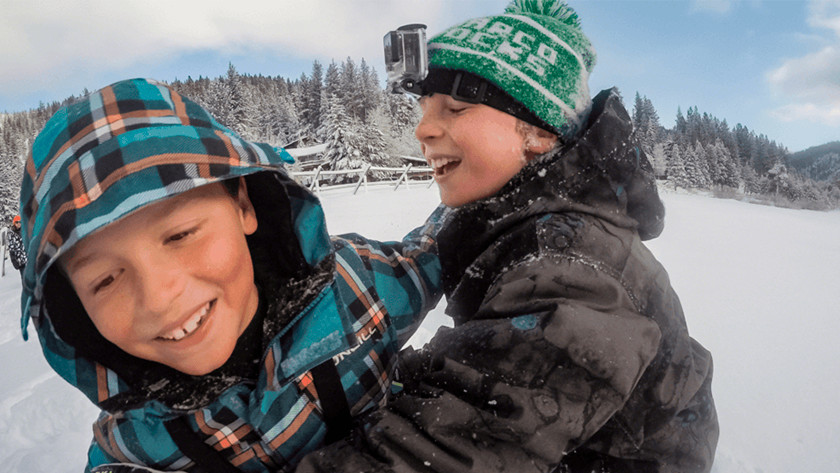 With a head strap, you record images from your perspective. You use a head strap during exercise or other activities. Even when you wear a helmet, you attach this mount to your head.
Make film footage from your perspective.
For people with long hair, a head strap can be annoying.
Helmet mounts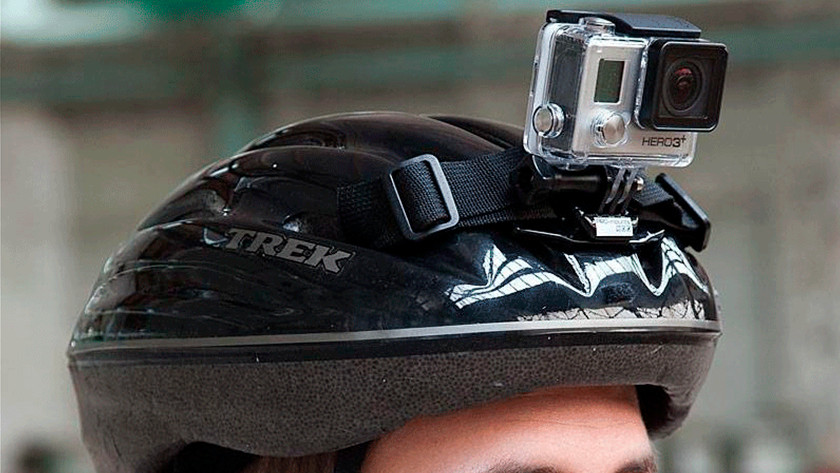 With a helmet strap, you film from the same perspective as with the head strap. Use the helmet strap for sports such as mountain biking or rock climbing. Does your helmet have no ventilation holes to pass through the strap? If so, use a self-adhesive mount.
Make film footage from your perspective
The strap can slide on a smooth helmet.
Selfie sticks and tripods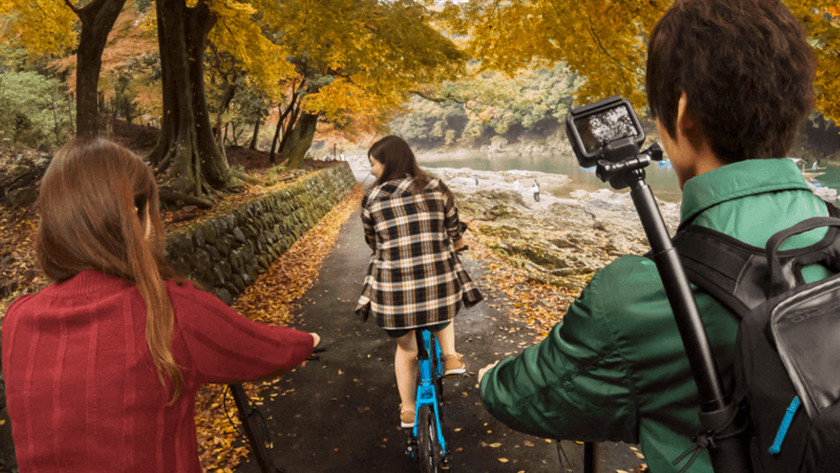 The selfie stick is the most popular confirmation method. You use a selfie stick to film both yourself and the environment. You can see this tripod at festivals and tourist hotspots.
You film yourself and the environment.
Some of the stick is visible on your footage.
Suction mounts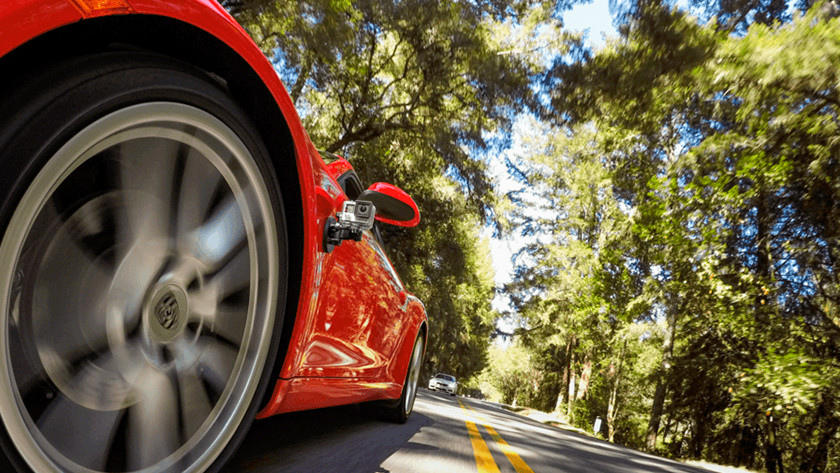 For footage of a moving car, place your camera on a mount with a suction cup. Place the suction cup on the windshield or body of the car and film from spectacular positions.
Film from perspectives that are normally not possible.
Not every suction mount is resistant to high speeds.
Self-adhesive mount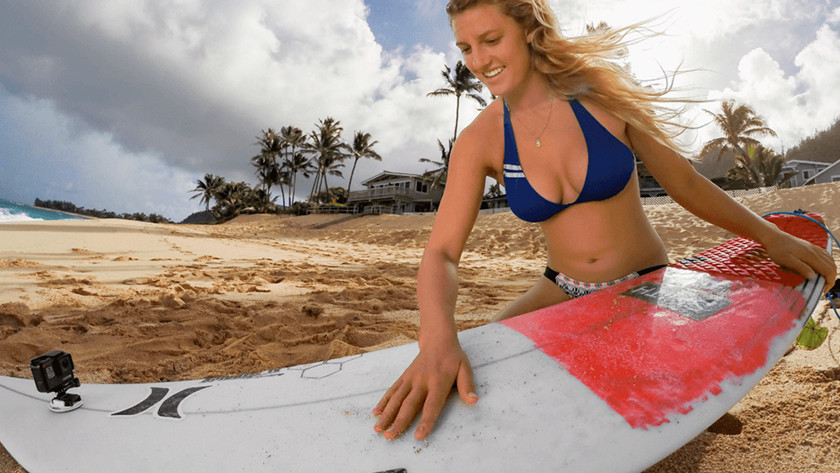 Stick a self-adhesive mount on your helmet or the cockpit of your motorcycle. Use the shortcut to place the camera on the mount.
The mount takes up very little space and can be left in its place permanently.
Residue may remain when you remove the self-adhesive mount.