Coolblue gift card as a business gift
This Christmas, you can thank your employees for their pine work with a Coolblue gift card. You can determine the value of the gift card yourself. Do you want it to have a personal message? We'll take care of it for you. Ordered today, in your employees' Christmas stocking tomorrow.
---
Order your Christmas gift card right away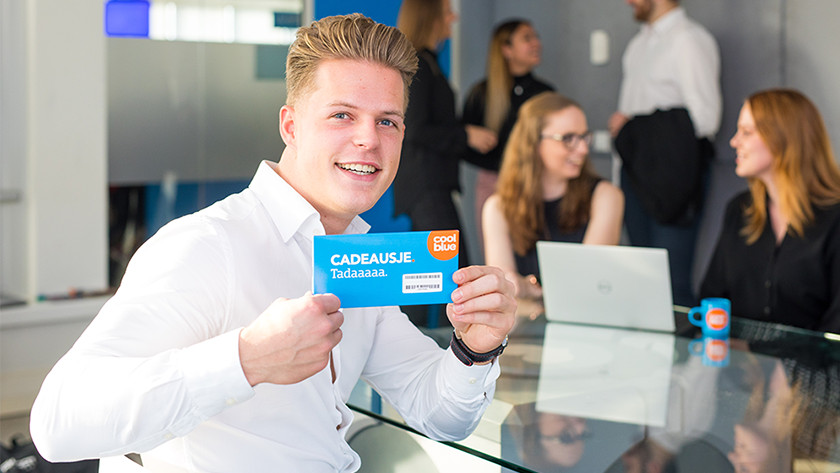 Physical Christmas gift card
The physical gift card contains a surprise element that's guaranteed to make you smile.
Available from stock right away
Personalization possible with company logo or personal text
Delivery at home or at the office
You have to choose from our 35,000 products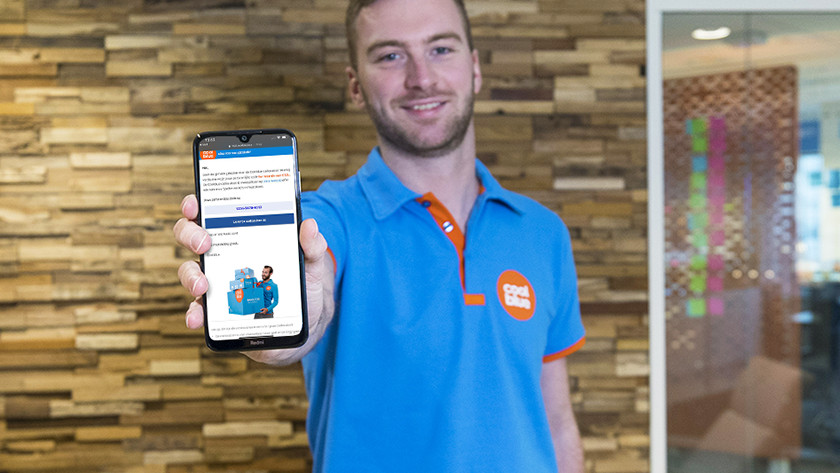 Digital Christmas gift card
The digital gift card is a Coolblue gift card in a digital design. You can easily hand them out digitally.
Can be used within 1 work day
Easy to hand out yourself
Available from an order value of € 1000
You'll miss the surprise element of the physical gift card
Everything on the Coolblue gift card
The Coolblue gift card can be used on Coolblue.nl, Coolblue.be, and in all Coolblue stores in the Netherlands and Belgium
You can use 10 gift cards with a single order
The gift card is valid until 5 years after it was issued