How waterproof is my Apple Watch?
I'd prefer to wear my Apple Watch all day. Even when I'm in the pool, taking a shower, or doing the dishes. How waterproof is this smartwatch? The level of waterproofness depends on the Apple Watch model. In this article, I'll give an overview of how waterproof the various models are.
Apple Watch Series 2 and Apple Watch Series 3: waterproof to 50 meters
The Apple Watch Series 2 and the Apple Watch Series 3 are water-resistant to a depth of 50 meters. That means that you can fully submerge the watch. I can take it for a swim in the sea or in a pool. The smartwatch has a built-in speaker that water can get into. That's why I turn the Digital Crown after I leave the water. The speaker will make a beeping noise that will vibrate the water out of the watch? Convenient, right?
Apple Watch Series 1: splash proof
The Apple Watch Series 1 isn't fully waterproof like the Series 2, only splash proof. Apple warns against submerging the Apple Watch Series 1 or wearing it in the shower. I can wear the smartwatch when washing my hands. If it starts raining during my outdoor workout, I won't need to worry; the Apple Watch Series 1 can handle it.
Apple Watch: splash proof
Like the Apple Watch Series 1, the Apple Watch is splash proof, not waterproof. What I said earlier applies to this one as well: I can wear the watch when washing my hands or exercising in the rain without any worries.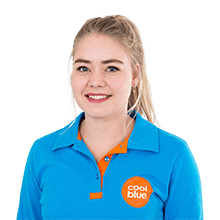 Article by: