Boosting your WiFi signal
WiFi amplifier is a term used to group various products. There are routers, multi-room WiFi systems, powerline adapters, and WiFi repeaters. If you want to boost your WiFi signal, it's a good idea to take the situation in your house into account and look for a WiFi amplifier that is most suitable for it. A WiFi repeater, a powerline adapter with WiFi, or an access point can all boost your router's existing signal. Use them if your WiFi network doesn't cover a particular room or area. Multi-room WiFi replaces your router and ensures you'll have WiFi all throughout your home. We've made a list of all WiFi extenders, so you can choose the best solution for your situation.
Which WiFi extender is suitable for my usage situation?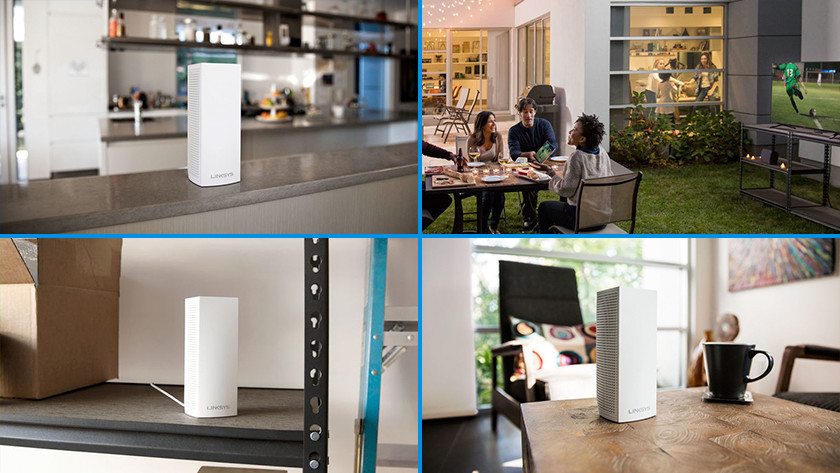 Multi-room WiFi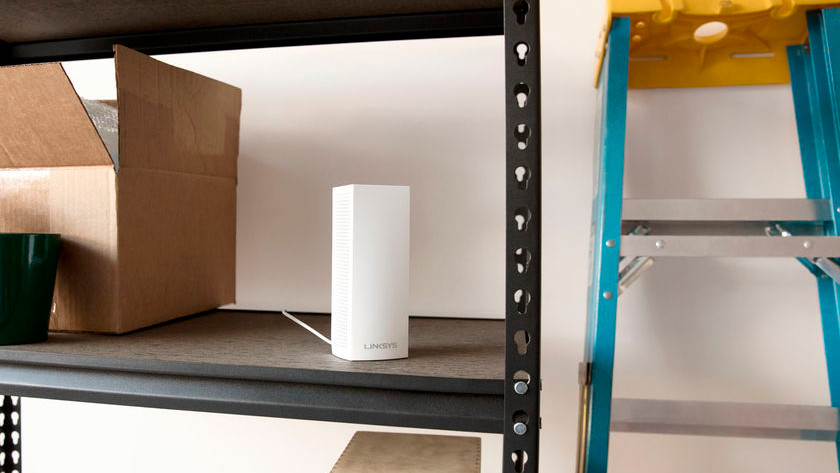 In the attic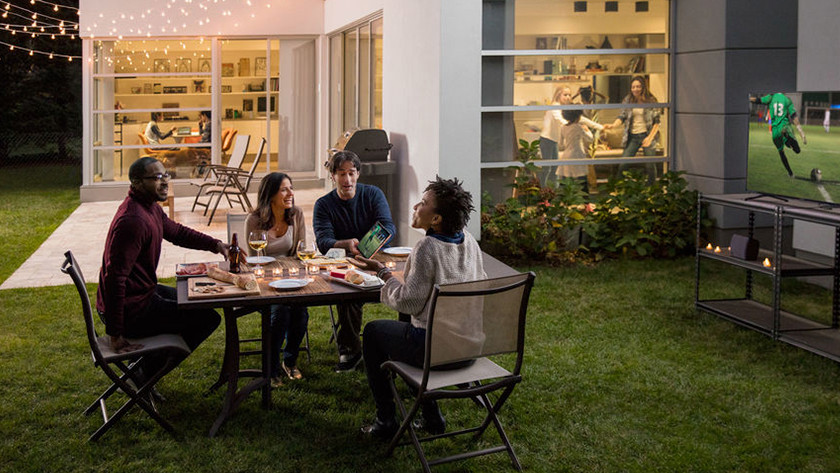 WiFi in the garden
What is the solution for the WiFi problems in my house?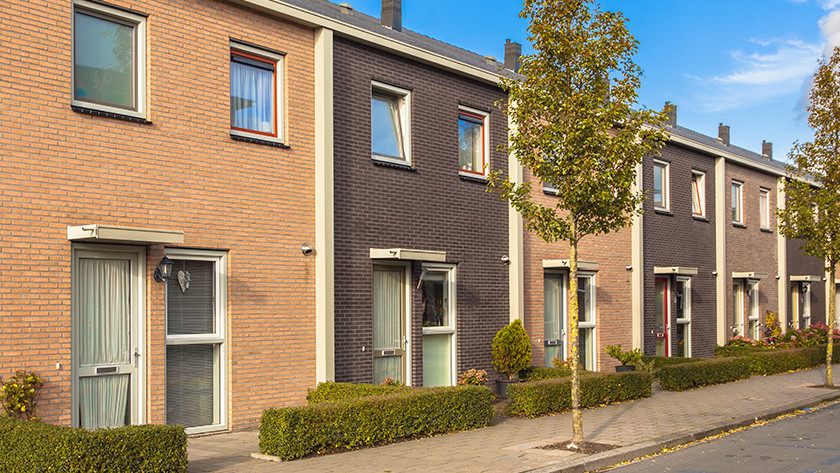 If you want to solve a WiFi problem, it's important to first take your living situation into account. In a freestanding house you'll need a WiFi network with a bigger range than in an apartment. You'll need a different solution for watching Netflix on your roof terrace than for wanting to use WiFi in your shed.
Which WiFi extender is suitable for me?
Still not sure which WiFi extender is the best choice for you? Consider where in your house you want to improve WiFi reception and what tasks you want to do.
| | Multi-room WiFi | WiFi repeater | Powerline adapter | Access point |
| --- | --- | --- | --- | --- |
| Don't want to run network cables in your house? | Yes | Yes | Yes | No |
| Want to install the extender without expertise about networks? | Yes | Yes | Yes | No |
| Don't want to compromise on speed? | Yes | No | Yes | Yes |
What's the difference between the WiFi extenders?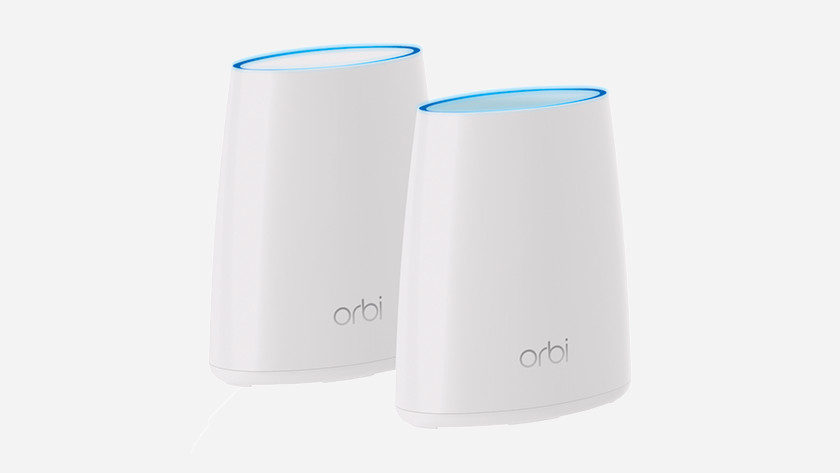 Multi-room WiFi
Easy to connect.
Thanks to its 2 stations, this WiFi network provides full coverage in apartments and small single-family homes.
Is suitable for larger houses and multiple floors thanks to its 3 stations.
You won't lose any speed thanks to the mesh network.
You don't have to install network cables.
Have less advanced functions than basic routers.
Powerline adapter with WiFi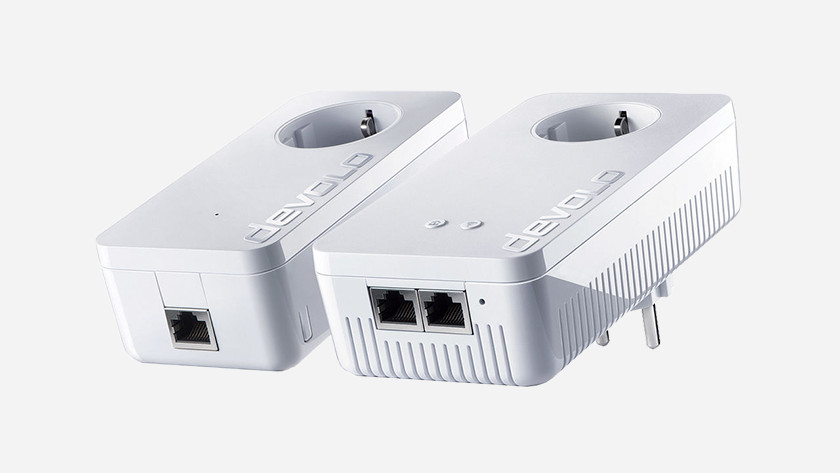 Turn any random socket into a network connector.
Powerline adapters are easy to set up.
Works using electrical wiring; you don't need network cables.
Less suitable for homes with older electrical wiring.
Powerline adapters don't work as well in a power strip or extension cord.
Access point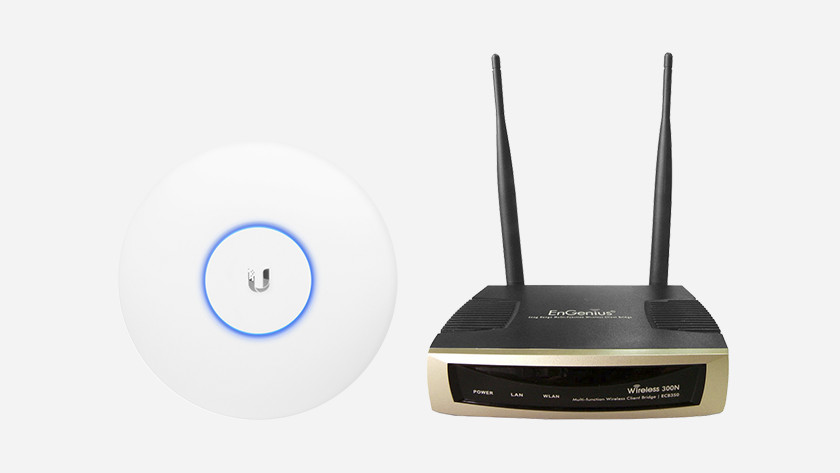 Sends the signal via the network cable, so there's no loss of speed.
Suitable for the most demanding network tasks, such as online gaming and downloading.
Not fully wireless; you forward the signal via the network cable.
Improve the quality of the WiFi signal on your laptop or computer.
Even if your WiFi reception is sufficient, the quality can still be too low for fast internet access. For instance when you have a laptop or computer that only connects to wireless networks on 2.4GHz. This is a crowded WiFi band, which means your neighbors' signal can interfere with your connection too. A WiFi adapter equips your PC with a 5GHz connection. That frequency has more space, meaning no more interference for your signal.
WiFi adapter
A WiFi adapter is a device no bigger than a small USB flash drive that you plug into your computer. Once it has been installed, the adapter will provide WiFi reception on your computer or laptop. That way, you add an extra frequency band and improve the signal quality.